There's no better way to build on digital marketing experience than by trial and error, especially when you are targetting a niche and highly intent based market like users of storage. Marketing channels are quickly evolving and we wanted to try and see what we could achieve by deploying different tactics. Therefore, we launched a Christmas Marketing Campaign in December 2017 with the sole objective of gaining awareness of Spaceship Storage's services in Singapore in the areas of Alexandra, River Valley, Siglap and Katong area. Using Christmas (the season of giving) as the base of our campaign, we designed a 24 days Christmas flash giveaway, in hope to catch the eye of people living in these areas.
Why market to these areas?
Based on our 4 years of experience and past data, we gathered that people living in these areas tend to value convenience over price and with our growth mindset, we want to encapsulate on the existing data we have to amplify the density of storage users in these areas. Our assumptions were that they:
They value the expansiveness of space in their homes, so we went with a hashtag #livelighter and the core message to live light this Christmas
Being the holiday period, people will be spring cleaning their homes and putting items away into storage
Marketing Tactics to Gain Awareness
Hold a 12 items, 24 days giveaway on Facebook
Use location targetting to gain awareness of giveaway
Use instagram stories to drive traffic to Facebook Post
Overview of Christmas Marketing Campaign
The campaign overall was a good experience. In summary,we reached out to a total of ~42,000 people living in Alexandra, Rivery Valley, Siglap and Katong, a total of 205 shares and an increase in 300 page likes. The results might be less than favourable, so in retrospect here are 10 things we learn from the christmas giveaway camapign and things we might have done differently.
10 Things We Learnt From Executing A Giveaway Campaign
#1: Your Target Audience Might Not Care About Giveaways
After launching the first giveaway, we soon realised that our target audience might not be engaged by giveaways and no matter how attractive the prize is, we will not be able to catch their attention. Therefore, being mindful of the behaviours of one's target audience was the biggest takeway from executing a giveaway campaign. We assumed that people will be incentivised by freebies but this was no where close to the truth. Giveaway campaigns are great for increasing page likes and creating awareness of your brand among the giveaway community. It also gives you a reason to shout about in groups that you are targetting but might not provoke a direct response from your target audience.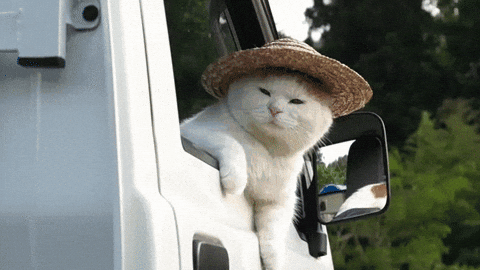 #2 Herd Mentality is Real
No one wants to interact with an empty post - one that does not have likes, shares or comments. It is important to generate some engagement before launching your giveaway. How you can do this is by choosing "engagement" as your objective on Ads Manager and blasting it out to countries were cost per 1000 enagement is cheaper than your home country. In this instance, we released the post to people in Jakarta 24 hours prior to the time the post is scheduled for to get some likes on the giveaway so that people in Singapore will be more inclined to participate. Evoking the FOMO - fear of missing out in people can help marketers orchestrate a more successful marketing camapign.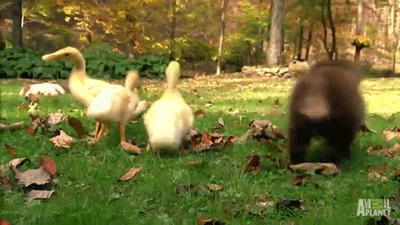 #3 Quality over Quantity
Initially, we thought it might be a good idea to have 12 giveaways, in theme with 12 days of Christmas, but we soon realise that having a flash giveaway was not the best of idea on a small marketing budget. You need a relatively high marketing budget or a spot on understanding of your target audience (ie. the people who will be interested in your giveaway or the people who are fanatics of giveaways). The reason you'll need a high marketing budget is so that you can accelerate your giveaway post to as many people as possible in the first 12 hours of your giveaway to achieve a average to impressive results in engagement, depending on what you quantify as a goal. With just 48 hours, it's nigh impossible (if you are still experimenting with an audience) to achieve any solid insights and/or positive engagement metrics. What we should have done is to instead consolidate the prize money into a bigger one and run each giveaway for a longer period of time, a week long instead of just 2 days.
#4 Singaporeans love Food
Or anything pertaining to food. Our Sushi Tei Voucher ($30) giveaway performed the best among the 12 giveaways. It had 38 shares with the least amount of hustle. Vouchers (movie, food, ntuc) in general, performed better than other giveaways. Our hypothesis is that vouchers provide a level of autonomy for the winner and they get the flexibility to choose what they want their eventual prize to be. So if you are planning to conduct a giveaway and will like to illicit participation, use vouchers, especially shops and brands that your target audience are likely to purchase from.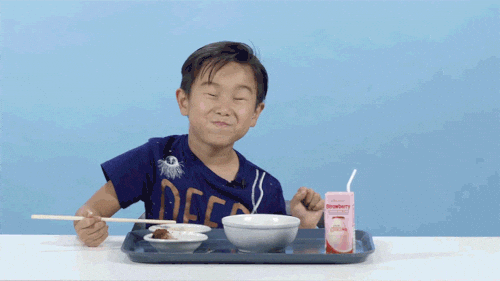 #5 Hustle if You Have To
Sometimes, when things are not working how you planned for it to be, you just have to hustle. In order to increase the number of participations for our Christmas marketing giveaway campaign, we growth hack our way threw. This method is free, although might deviate from your target audience, helps you to cushion any shortfall you might have in your campaign.
Get your whole company to share your giveaway post
Find a similiar and successful giveaway and message their participants to tell them about your giveaway
Share your giveaway post to local Contest and Giveaways facebook groups
Hardwork usually begets results. Facebook will allow you to direct message a certain number of people before disabling the function on your account.
p/s it is always good to have a back up Facebook account
#6 Less is More
You don't need a designer for your marketing collaterals, especially if you are a start up. Using Canva alone can help you produce a good enough image for your post. Most people are swiping past their facebook news feed, therefore, an image or a simple GIF might work better than a instructional video on how to participate your contest. If you create a GIF, choosing the objective for "3 seconds video view" works better than engagement, as you want people to watch the video, understand the actions that are needed to be taken and perform those actions, rather than simply liking your post. In terms of imagery, it is better to focus on the prize, so that people can quickly digest what they is in it for them, rather than miss the post completely.
#7 Set up Facebook Funnels
Track everything.
Every micro conversion and every micro one.
There's a good article on how to set up your conversion funnels by Jon Loomer here.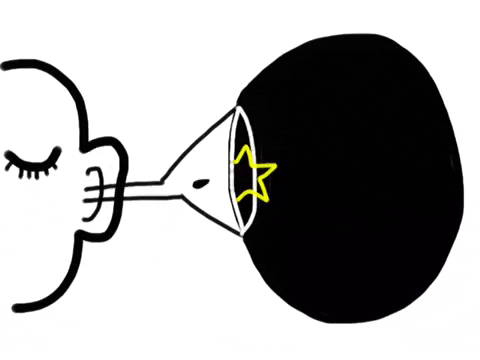 #8 Get Relevant Visuals
Graphics are good for conveying the essence of your message. However, if you want to catch the attention of people, especially when you are using interest targetting, it is important to use images that they can relate to or have an emotional connection with. This will help you potentially increase the quality score and in turn, the cost per engagement and saves you more money on your campaign.
#9 It's possible to plan, design and execute an entire campaign in a day
Although it may not be the wisest of choice. Google sheets are any marketers' best friend. It allows you to collaborate, calculate easily and have an day by day overview of our entire campaign. After planning your marketing campaign and designing the collaterals, you can proceed to schedule every Facebook Ad even before the campaign starts which lets you focus on tweaking and optimising the ads during your campaign. The rule of thumb is to shut down ad groups that are not working (for the case of giveaways campaigns) and double down on ad groups that are performing well.
#10 Use Audience Insights To Understand More About Your Target Audience
There are 3 ways to go about analyzing people that might end up being engaged with your brand: 1) people that have liked your page, 2) people who have visited your website in last X number of days and 3) people have purchased from you.
A marketer can analyze them by using Audience Insight by Facebook. Alternatively, you can click on the ads manager tab > All Tools > Plan > Audience Insight
The power of audience insight is that facebook will analzye all the people in your segment and tell you what are the categories and pages that they have higher afinity for. You can then set up three different ad groups to experiement which ad group will give you better result. Do note that not all pages will be available under interest targetting. The way to go about doing this is copying the links onto a Google Sheet and slowly input them when setting up your ad group in ads manager. Once the potential reach is large enough or narrow enough, move on to setting your budget.
Conclusion
There are definitely way more takeaways than these ten. Our main takeway is a reminder that in digital marketing it is crucial to have empathy and think from the viewpoint of the customer while trying to reach business objectives. It is also crucial to take time to build, execute and refine ads before the end of its lifespan to get maximum results.
---
This article is written for marketers by marketers. At Spaceship Storage, we help marketers reduce the logistics load and execute their offline marketing campaigns successfully.