Decorating homes for a wishful lunar new year usually brings lots of excitement to families in Singapore.
For 2018 Chinese New Year in Singapore, where would you buy
CNY decorations
for your house?
For many of us, Chinese New Year is always greeted with cherished traditions. Red lanterns, symbols of fish, pineapples and Fu are some must-have CNY decorations at home, no matter how time has changed.
We can easily get traditional CNY decorations in many places like NTUC, Giant in Singapore. Even Daiso and Spotlight in Singapore now also have CNY decoration selections to help people celebrate lunar new year.
Yet, we can always explore something unique to make 2018 lunar new year a special one for our family.
Spaceship has found seven new places to buy unique CNY decorations in Singapore, each featuring a different style to suit different hearts:
Noble
Elegant
Wealthy
TrendY
Exquisite
Auspicious
Rounded
Whatever style you are looking for, there would be a right CNY decoration just for you to wish you Happy New Year!
1.
N

oble CNY decorations

Festive lunar new year is a great time to reflect back and thank our loving family for the great support, protection and love that accompanied us throughout the year. Therefore, a shimmer gold surname wall decor (S$50) is a wonderful CNY decoration to glorify our family. Designed by The Kcottage Studio, its metallic shimmery look brings modern homes to a new level with a noble style.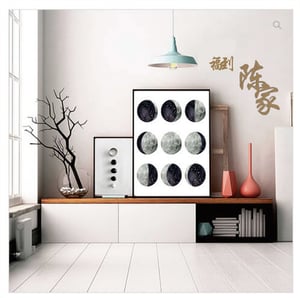 Apart from this, flower lovers may consider a surname wreath (S$75) for your door to usher in big fortune in year of the dog. Bright flowers in the wreath definitely add more life and color to your home. After all, Spring is here and let's say Hi.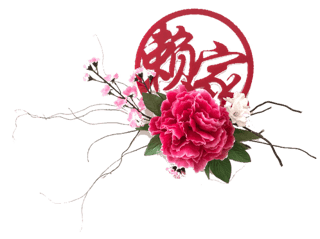 Where to buy: The KCottageStudio Singapore
2.
E

legant-looking CNY decorations

I remember parents always attach some design with upside-down Fu in red paper on the wall or the door to wish a smooth year with lots of blessings. For 2018 dog year, Spaceship is excited to share another way to immerse your home with Fu.

Sceneshang, a local furniture label that blends Chinese tradition with modernity, has created an elegant trinity blessings serie of Fu that will steal the heart of every new year visitor to your home.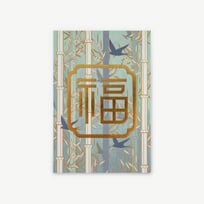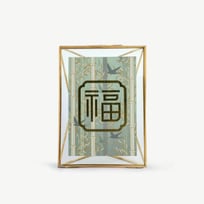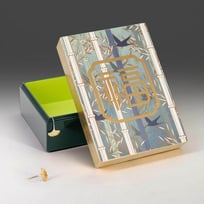 Fu Greeting Card (S$5.90) Fu Brass Frame (S$49) Fu Lacquer Box (S$69)
On this Fu series, we can find birds flitting in a forest of bamboo. In Chinese culture, bamboo symbolizes constant fast improvement and birds are symbolic of good luck. With the trinity series at our home, we may just have more chance to enjoy a prosperous dog year.
Where to buy: Scene Shang Singapore
3.
W

ealth-spelling CNY decorations

Pineapple is a must CNY decoration for lunar new year in Singapore, for the simple reason that it is a symbol of wealth. We all have seen pineapple lanterns, table decors and even plates, but this time they come alive.

Pay a short visit to Wood Flower Cottage at 55 Siglap Rd and you will be greeted with this bright and exuberant prosperity pineapple made of yellow chrysanthemums (S$80 for a small set, S$100 for a large set). Your family would be very happy to have this fresh pineapple at home, especially when you bring the one with Hwang Hwang tangerine dogs (S$100 per set) home.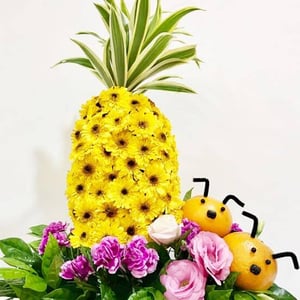 Where to buy: Wood Flower Cottage Singapore
4. Trend
Y

CNY decorations

Lunar new year is never only about traditional decorations. Consider these trendy stuff in Naiise to dress up your home with some lovely strokes.

A lunar new year would not be complete without a red in your house. Take the Ang Ku Kueh cushion (S$29.90) in joyous red and may the whole family enjoy longevity.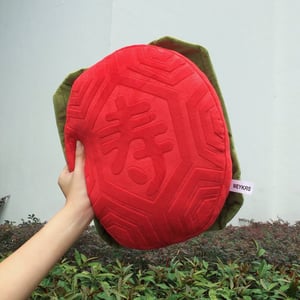 Chinese idiom 年年有余(鱼) expresses the wish to have fortune in life. That is why fish is a popular CNY decoration. While raising fish at home may take too much time and efforts, why not getting this fishy bank (S$9.90) that keeps your fortune inside its big belly? Next year, you may just find you are richer than you think.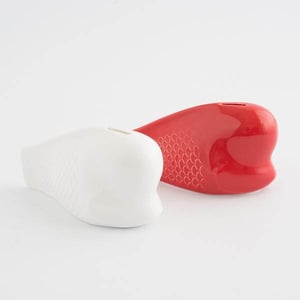 In a country with national love for durian, how can we celebrate the dog year in Singapore without durian? These exquisitely-manufactured durian coin dish (S$29.90) may just be a heartthrob in your home.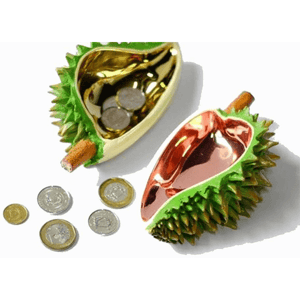 Where to buy: Naiise Singapore CNY Decoration Collection
5.
E

xquisite traditional CNY decorations

For nostalgic people yet wishing to have something of impressive delicacy, Shevron Singapore may be great for you!

CNY decorations here feature intricate stitches, multi-layer texture and rich colors. Thanks to the craftsmanship, these designs will definitely be good to use for many years to come.

This 3D pineapple lantern (S$68) won my heart at first sight, for its fine details and the ingenious combination of pineapple and lantern in concept. The green color soothes eyes to some extent and brings fresh new hope.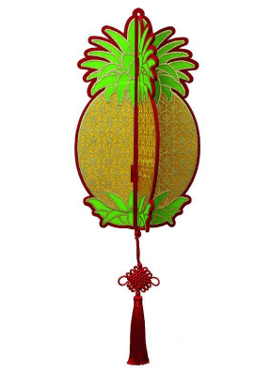 Where to buy: Shevron Singapore CNY Decoration
6.
A

uspicious CNY decorations

There can never be too much red in lunar new year. Embrace red in your kitchen with Ikea Singapore.

Here is a well-planned auspicious journey for your guests. When they arrive, usher them in via the red door mat (S$9.90). After they sit down, offer them cookies from red tins ($9.90) and have a hearty chat over tea made in a red pot (S$15.90). I would say this experience is sure to WOW your guests.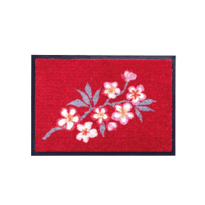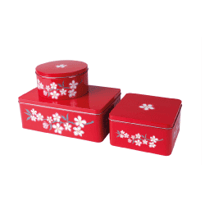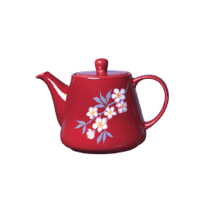 Where to buy: Ikea Singapore CNY Decoration Collection
7.
R

ounded CNY decorations

Lanterns carry the meaning of roundedness and is the best decoration for Chinese new year reunion. Since Masons Home Decor has launched a series of lanterns with an antique flavour, there might be one for you.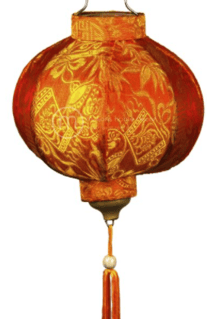 Where to buy: Masons Home Decor CNY Decoration Collection
What not to be missed
Apart from the above places to get unique CNY decorations, you may also want to visit pop-up markets in Singapore to get value stuff while enjoying the vibe of the performances and music.
Here are just few markets for CNY decorations in Singapore.
Chinatown 2018 CNY decoration markets
Time: 6.00pm - 10.30pm (26 January - 13 February 2018), 6.00pm - 1.00am (14 February 2018)
Venue: Pagoda Street, Smith Street, Sago Street, Temple Street and Trengganu Street
Items for sale: Cookies, decorative items, waxed duck and preserved fruits to potted plants
W markets 2018 CNY markets
Time: 1.00pm (3 Feb 2018) - 9.00pm (4 Feb 2018)
Venue: Capitol Piazza
Activities: Retail, crafts and F&B, Cai Shen Ye roving (1pm - 2pm), LED Lion Dance
Something to think about after CNY
Lunar new year is always a time full of fun and joy. What comes after that usually means
"how do I store all these CNY goodies and decorations"?
Well, Spaceship is always here, ready to serve your space needs any time. Just drop us a call @ 6220 0126 and we will create personalized storage and transportation solution for you. Alternatively, you may visit our website and make online booking yourself.
Everything about storage is easy with Spaceship.

Lastly, again a heartfelt Happy New Year to you and your family!
Read also: /10-tips-for-cny-spring-cleaning
Photo Credit: Durian Coin Dish | Ang Ku Kueh Cushion | Fishy Bank | Greeting card | Brass Frame | Lacquer Box | Prosperous Pineapple with Hwang Hwang | Masons Lantern | Surname Wreath | Surname Wall Decor| Shevron Lantern | Red Mat | Red Tins | Red Pot |