8 Startup CEO Tips on Productivity, Creativity & Employee Loyalty for Small Office
Proud to say, Singapore is a fertile land for startups that has encouraged numerous entrepreneurs (like you) to build your company from the ground up. If your business is still young and probably growing in a small office, are you always wondering 'how can I run my office better?' Specifically, 'how can I run my office so it promotes productivity, creativity and employee loyalty in my company?'
Here are some tested tips from Startup CEOs around the world. Read on to get inspired.
8 Startup CEO Tips on Productivity, Creativity & Employee Loyalty for Small Office
#1 Shared spaces can help you build all-important network in small office.
Ori Goshen, co-founder of Startup Tawkon
"... (co-working space) having closed working spaces for each company and sharing all other facilities... This helps us stay focused as a company and at the same time learn and cooperate with other companies in an unbelievably accelerated pace."
True indeed.
More and more entrepreneurs would agree that the value of co-working space is not only about cost-saving but also about the efficiency of doing business and the ready access to entrepreneurs and freelancers with different experience and skillsets. If these are what you need now, you may consider working a co-working place instead of the traditional office.
In Singapore, most co-working spaces provide 24/7 free wifi and a pantry with coffee. Depending on the size of your business, you can rent a desk with power socket or a larger space with storage function. Being accessible to inventory in your office allows you to customize your product to please your customers and thus stand out from the competition.
Some co-working spaces also organise social events to bring the community in theco-working space closer.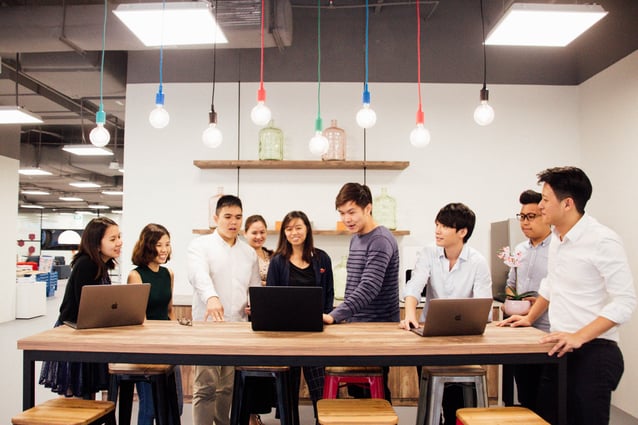 Take Spacelab for example. Initiated by Spaceship, Spacelab is Singapore's first co-storage and office space, where you rent a space for work and inventory storage at the same time. If you have large stock of merchandise, you can also choose to store your inventory in Spaceship warehouse and schedule direct item deliveries to your customer from warehouse or to your office for further processing. All these can be done on the web or Spaceship app (android | iOS).
Moreover, working beside ambitious entrepreneurs and freelancers in Spacelab provides ample opportunities for your to network and receive advise and inspiration. You can also attend free talks and events organised by Spaceship.
In terms of cost, Spacelab can significantly reduce rental cost from renting a small office and warehouse separately and overheads like warehouse management and delivery costs.
P.S. If you are keen in co-working space, feel free to contact +65 6220 0126, or simply

Further reading:
Singapore's first co-storage and office space | 5 Office and Storage Space in Singapore
#2 Stunning small office design can make your employees proud and stick around.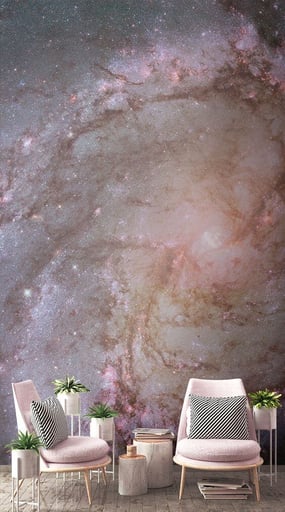 Jared Simon, COO of Startup HotelTonight
"Our office needed to be a place that people wanted to come to, rather than staying home and working in their pajamas… We worked hard to design a visually stunning space that we're all proud to show off to our friends."
People love to share great experience, and they share more often if that is something they can brag about. You only need to make some simply yet thoughtful changes and your people will advertise for you and feel more attached to your company.
Here are little things you can do to your office now:
Bring in more natural light
Add more green plants
Use creative wall paper
After you try it, you may share with us how this little thing can bring about big changes :)
#3 Convenient location is good for your team and your customers.
Russell Hall, co-founder of Startup Hailo
"Drivers can pop in at any time to speak to our full time support team of taxi drivers who are on hand to aid with Hailo queries."
Ori Goshen, co-founder of Tawkon
"Having fast or takeaway options when there's no time for breaks is perfect. Going out and grabbing a beer after work time is always a great way to make a social bonding experience."
A successful business takes care of its customers and its employees.
If your small office is conveniently located and can easily satisfy your team's daily needs, they will be more focus on the work and produce more results. When the location is such an alluring place for team outing with tempting eating places, your team will naturally have more gatherings together and become more bonded.
Secondly, a good location for your small office makes it easier for your customer to reach you and talk to you. Consequently, you will have better understanding of your customer needs and build up stronger relationship with them.
Lastly, you yourself would enjoy your working time in a vibrant interesting place :)
#4 Large space feels great; small team works best.
Maja Henderson, Global Facilities Manager of Startup Square
"Our new office is more than 150,000 square feet ... [However,] 90 percent of our meeting spaces, such as conference rooms and cabanas, are made for eight people or less. The design reinforces our commitment to small teams, as well as designers and engineers working alongside one another."
While large space tends to make people feel at ease, small office has the advantage of encouraging closer collaboration. To leverage the strength of your small office while cleverly overcoming the weakness, you can try connecting tables of the same team side by side to create more space in between different teams. This enhanced physical proximity can increase intimacy and trust within the team.
There is another trick you can use to make your people feel better in your office: store clutter in the office away to create more space.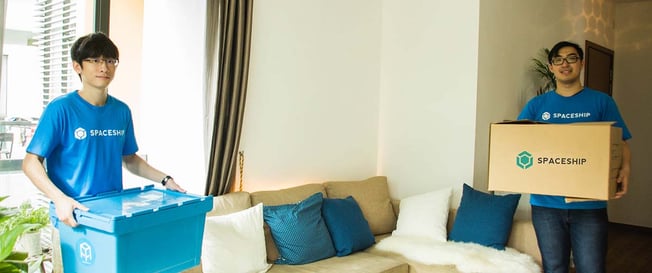 Unlike a decade ago when warehousing could be costly with rigid terms and conditions, with the advent of valet storage, decluttering your office can be cheap and easy. You only need to make your order and provide your address and space needs, storage company will come to pack, move, store and return your items for you. If you wish to learn more, dial up +65 6220 0126 or

#5 Communication among team members is crucial.
Alastair Mitchell, CEO of Startup Huddle
"When you start expanding globally, over-communication is essential, so we have a company-wide meeting every month via video conference."
While large companies have to pay for good communication within the team, your small office can the privilidge of face-to-face communication all the time.
Despite some cases where communicating over chat platforms like slack and skype makes it easier to explain some ideas, you may want to encourage more face-to-face discussion in your office. This is because face-to-face communication usually can convey messages more effectively with the aid of body language and gestures. Participants will be more concentrated in the meeting too, since they are devoid of distraction from phones and PC.
To further improve the productivity of small team discussions in your office, you may prepare small whiteboards and markers for easier illustration of information.
#6 Some break away from work may boost productivity.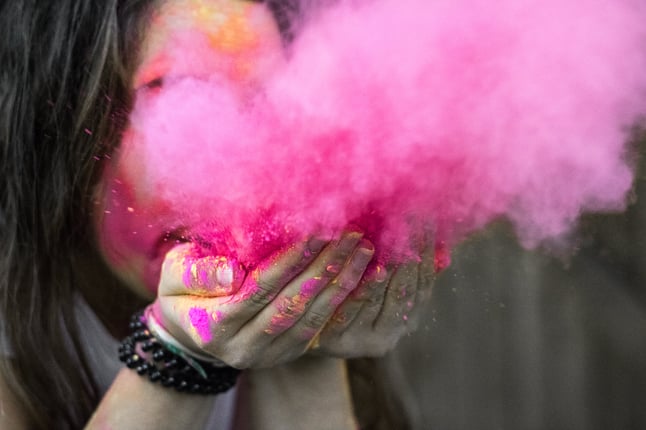 Mark Douglas, CEO of Startup SteelHouse
SteelHouse staff can have extra day off in each month that doesn't already have a three-day weekend. The policy has been implemented for a year and there have been huge jumps in employee morale, energy and productivity.
Startups are known for its people friendly policies and flexible working hours. At the end of the day, it is the performance rather than the working hours that counts from company's perspective.
Inspired from SteelHouse's story, you may want to test out if some time to completely disconnect from work can boost employee productivity and thus do good to your company. If giving employees extra leave does not improve the their performance at work, you can keep on testing other ways to boost team efficiency.
#7 Freedom to do some personal stuff in small office can help your people unwind.
Viktoras Jucikas, CTO of Startup Yplan
"We've got bean bags, table football, ... and a small library so that people have somewhere they can go for inspiration. Our 'flying desks' mean people can work standing or sitting, depending on how the mood takes them."
Working for few hours non-stop can drain the efficiency and creativity of your people. If this is your concen, one way to de-stress them team so they can quickly get recharged is to give them the freedom to do whatever they like, as long as that improves their productivity.
In Asian culture where doing personal stuff in the office is usually deemed as improper, you can initiate a change in the office culture. You can encourage your people to take necessary rest during office hour by sharing with them in the group chat or during lunch gatherings.
#8 An army marches on its stomach.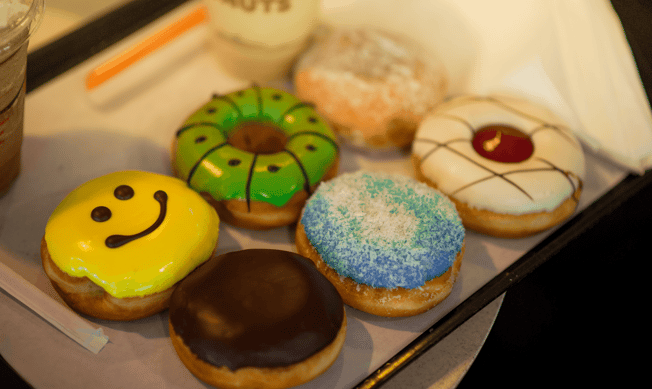 Alastair Mitchell, CEO of Startup Huddle
"Food is a uniting force when we celebrate great news, such as an amazing new customer or product feature, as we celebrate with donuts and pink champagne,"
Food is powerful in energizing people, both physically and mentally. Just think about the simple happiness that a piece of chocolate chip cookie can create for your people at a late afternoon. When they are satisfied and feel comfortable, they can concentrate fully on the work and create better work. Moreover, they will appreciate the company for taking good care of its people.
Sounds great? If your office hasn't implemented this awesome policy, you can start now and it is easy. Just get help from the food lovers in your office to buy good snacks monthly or biweekly and observe how your team becomes more knitted and happier.
In conclusion
To enhance the productivity, creativity and employee loyalty in your small office, you can try out following 8 tips offered by startup CEOs around the globe:
Shared spaces can help you build all-important network in small office.
Stunning small office design can make your employees proud and stick around.
Convenient location is good for your team and your customers.
Regardless of office size, small team works best.
Communication among team members is crucial.
Some break away from work may boost productivity.
Freedom to do some personal stuff in small office can help your people unwind.
An army marches on its stomach.
How do you like these tips? If you have other ideas, feel free to share in the comment area below. To share is to inpire. :)
Photo Credit: Office Galaxy Wall |