The average size of a 2 bedroom apartment in Roberston Quay is about 1000 sqft. Which makes the living room / dining space about 300 - 400 sqft, that's tiny for a space for a party. Two host and clutter in the home definitely makes it a challenge to have guest over. The easiest way to shove every unsightly bit of your home into unseen spaces like the guest bedroom. However, that just creates headaches during the after party with such an unpleasant mess! Therefore, we crack our brains to come up with 5 ways you main your weekend lifestyle of having friends over in tiny apartment at Robertson Quay.
Read more: Top 10 Studio Apartments that's close to Singapore's Central Business District
Read more: List of Storage Facilities near River Valley Road
5 Ways To Throw A Huge Party in a Tiny Apartment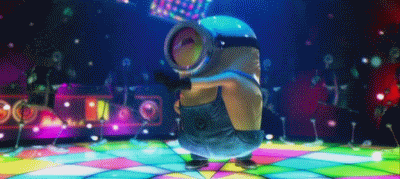 1. Use disposable cutlery and flatware
Forget the China. If you are living in a small space with no dishwasher don't even think about using non-disposable plates and cutlery. It will only cause you pain when the music is switch off and the guest are gone. Disposable cutlery can easily be thrown out after it has been used, saving you time and energy. Your sink will be clog free and happy.
2. Do all the cooking before guest arrive
A small space can become even stuffier when fumes from cooking clouds the room, leaving your guest gasping for air and ruining your well planned party. All food should be prepared and cooked by the time your first guest arrive. To ensure that your food remains warm when served, simply leave them in the oven at a low heat or microwave it up when you are ready to serve. This reduces the need to multi-task and shutter between party conversations and your food. A hack is to write the estimated timings and how long to heat your food up on a post it note, so that whenever your are occupied, someone else could do the heating up for you!
3. Don't go too fancy on the cocktails
Cocktails and drinks with mixers take up a lot of a space. Chilled drinks that don't require you to add additional ice, saves you a lot of coordination work like wine and beer, where your guest can help themselves to a bottle or a glass and keep the party flowing. Cocktails usually requires ice and ice takes up a lot of space in your freezer as well as your counter. In small apartments, its unlikely we have a bar counter to place our spirits and ice box.
Therefore, chilling wine bottles and beer before the party will clear out a lot space from your fridge after the party and you will not need additional space to prepare the drinks for your guest.
4. Get a rack for your guest shoes
It can be a an eyesore for your neighbours when you have guest over and their shoes are sprawled over all the doorway. The late comers will also have to thread over other shoes before entering the door. A simple solution is get a collapsible shoe rack from IKEA for your guest to place your shoes when they arrive. This way you can easily stow the extra shoe rack away after the party and have no clutter in sight at any point.
On top of that, you can even your guest cute shoe tags, for them to collect their shoes after the party. Wearing a different pair of shoes back home than when you came is a common post-party mistake. We have even heard of people mistaking their partners when they leave, too bad we can't put a tag on for that.
5. Transform your home into a minimalist space with storage
Clear all your kitchen's appliance, musical instructments, shelves and shelves of books and other bulky furniture and put them away in storage so that you can have a minimalistic home that all your friends will envy. With valet storage, it is never too difficult to get your items stowed away and returned right after a party. You save space an on event venue and you get to redecorate your home every time people come over.
Conclusion
As apartments get smaller and smaller, especially in metropolitian cities like Singapore and Hong Kong. It's getting tougher to get people and things in one space. Thankfully, in the age of sharing economy, there are affordable storage solutions like those of shared warehouse space, we can easily whisk all cumbersome items away easily and retrieve them when you need them returned.