Are you aware that Valentine's Day is coming in 10 days? I can hear some murmur: Waaaaah! What to get for my hubby?
Getting a perfect Valentine's Gift that amazes our partner can be hard. After few hours' search you may still end up with nothing. Thus to help relieve some of your stress, Spaceship has found 5 awesome Valentine's Gifts that may secretly steal your husband or boyfriend's heart.
Top 5 Valentine Gifts For Your Husband or Boyfriend
To most men, what they value most is the thoughts and love you put into your gift. If the gift is what they like, that is a bonus. Therefore, the whole question of finding an awesome Valentine gift comes down to your efforts and sincerity in finding the gift. Your gift will tell the story for you, and you are there to move his heart.
#1 An elegant Valentine gift for your husband or boyfriend
Cufflinks for his shirts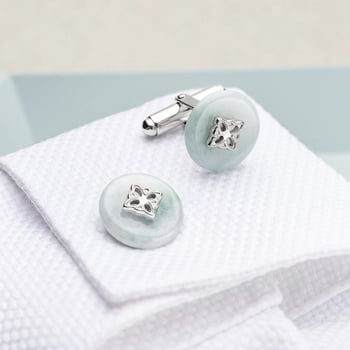 Singaporean luxury jeweller Choo Yilin has a polished offer for your husband or boyfriend. The offer is rather an art that fuses distinctive Asian culture into jadeite cufflinks itself.
Look at the iconic Peranakan flower made from Sterling Silver. The white Rhodium coating bring the whole piece to the level of luxury.
There are some important occasions your partner should attend. And these cufflinks are there to help him win attention and stand out.
Price: S$368
Where to buy: Choo Yilin
Delivery time: typically within 1 week
#2 A caring Valentine gift for your husband or boyfriend
Shaving set for his daily routine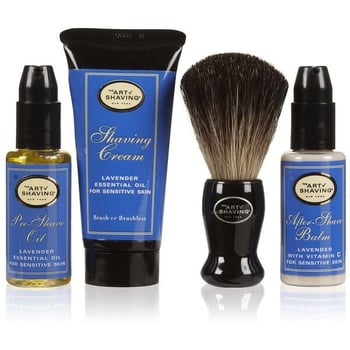 Shaving is daily grooming routine for men. Buying him a shaving set that refreshes his look with a gentle touch will surely remind him of your tender love EVERY DAY.
The Art of Shaving was founded in 1996 with a name as the world's leading premium shaving brand. The whole set takes care of the whole shaving experience from pre-shaving, shaving to post-shaving care and is said to be able to reduce ingrown hairs and treat razor burn, nicks and cuts.
Price: S$92.25
Where to buy: Lazada
Delivery time:1-2 weeks
There are other good brands for man's grooming set like Aesop and Khiel's. You may want to check out and compare :)
#3 A Valentine gift for your unique husband or boyfriend
Wooden watch to enhance his style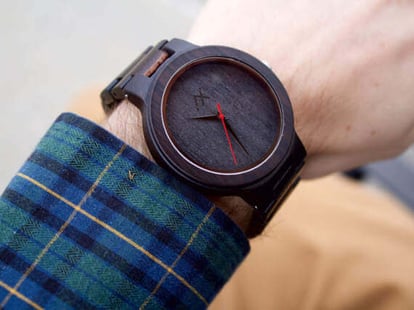 Getting tired of those metallic watches? Then you may want to consider this wooden watch handmade from eco-friendly recycled wood. Minimalism style at the core, the watch features high quality Japanese quartz movement and impresses our eyes with youthful energy. Best of all, all these come at an affordable price.
Since each piece of wood is different, each wooden watch is unique. You can further make the watch more unique by having your husband or boyfriend's name engraved by hand for free for up to 10 words at the back of the watch.
This watch is definitely the best gift to help you say how much you appreacite the uniqueness of your partner.
You are my only one... Oh so sweet!
Price: S$88.53
Where to buy: AxMen
Delivery time: 1-2 weeks
P.S. The brand also features other high-quality wooden watches for you to choose from. This watch with stripe pattern is just nice for casual and fun occasions.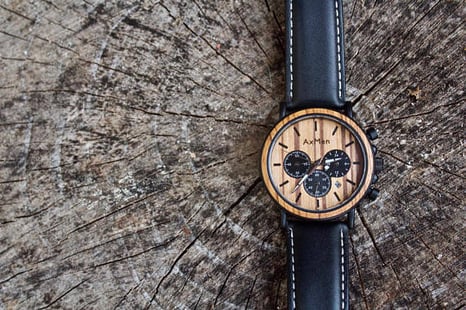 #4 A Valentine gift for a neat heart
Nightstand valet for his accessories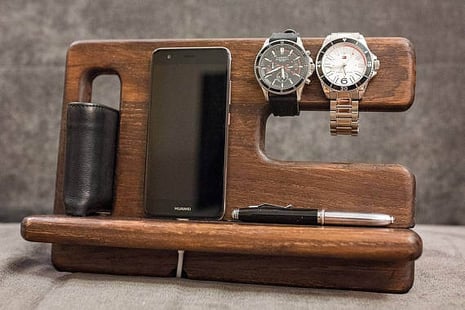 Does your husband or boyfriend like to keep his items in order? Or does he often spread all of stuff in his pocket out once he reaches home? Whichever case it is, you may want to get this nightstand valet to help him organize his space.
The valet is custom made to place charging phones together with glasses, watches and key chains. A hundred percent handmade from premium solid oak, walnut, zebra wood, cherry, or purple heart, the valet is aesthetically pleasing from any angle.
Another benefit worth mentioning is that since the charging cable can be fixed in the stand, you will save much hassle looking for it in future :)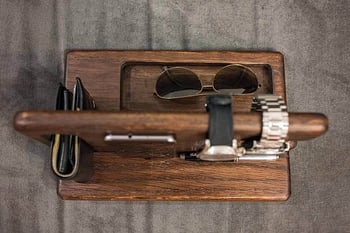 Price: S$ 54.47
Where to buy: WoodManShopUA
Delivery time:1-2 weeks
#5 A Valentine gift for a travelling heart
Toiletry bag for his suitcase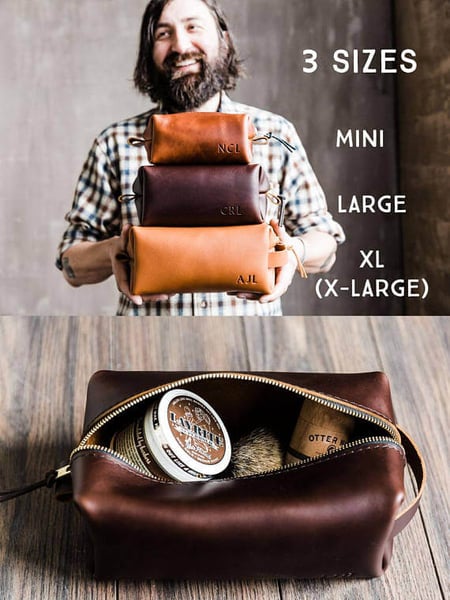 If your husband or boyfriend is a frequent traveller, he might appreciate your considerate selection of this leather toiletry bag that can help him organize his suitcase. Coming in 4 colors and 3 sizes, these leather bags are not only functional but visually attractive.
To celebrate this Valentine's Day, the seller is having a 50% OFF sale. Get it or miss it.
Price:
XL DOPP KIT (approx. 9 x 4.5 x 4.5)
US$68+ (U.P. US$136) | With Initials • • • • • $80
LARGE DOPP KIT (approx. 8 x 4 x 3.5 inches)
US$58+ (U.P. US$116) | With Initials • • • • • $70
MINI DOPP KIT (approx. 6.5 x 3.5 x 3 inches)
US$38+ (U.P. US$76) | With Initials • • • • • $50
Where to buy: PortlandLeather
Delivery time: 1-2 weeks
Hope these gift ideas can give you some inspiration for what to get for your husband or boyfriend. On top of that, there is actually another thing you can do to make him even happier this Valentine's.
Have a Neater and More Spacious home with Spaceship
Since most men love order and large space, let's create more space at home for him this Valentine's.
You can store away unnecessary items away easily with Spaceship. Spaceship Storage offers a full storage solution for you from packing, transportaion to storage. The time has arrived for you to relax in your own couch while Spaceship works hard to declutter you home.

Photo Credit: Shaving Set | Toiletry Leather Bag | Wooden Watch | Wooden Watch with Stripes | Nightstand Valet | Nightstand Valet from Top | Desk Mat | Cat in the Desk Mat |