With the injection of $4.4 Billion into WeWork by Softbank last year, the growth of co-working space in South East Asia is about to explode. The expansion of JustCo, the service office arm of Just Co Group with $12m raised and a partnership with Shanghai's Naked Hub, is going to make the big boys scene more interesting. Everyone wants a piece of the this "new way of work", that includes Spaceship too.
Spaceship is a Singaporean valet storage business and have had many successes revolutionising the way re-locators and renovators store their items temporarily. We also have changed the way companies like LinkedIn, Ramco and many others organise their office documents and event marketing collaterals. We have provided effortless convenience to over 5000 people and is looking to take a leap and pushed that forward.
Work and Store with a Community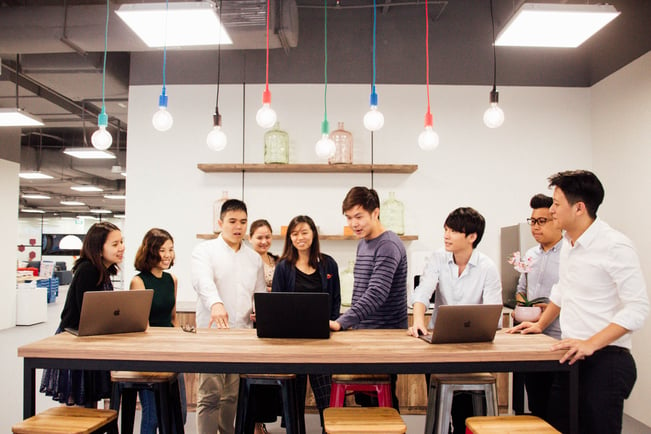 Aside from people who are renovating their homes and boutique marketing teams that come to us for their storage needs. Many retailers, distributors and e-commerce owners also look to Spaceship for their distribution and last-mile delivery needs. This is a little known fact, but Spaceship does work with third partner logistic companies to deliver smaller items to help entrepreneurs get their customer orders delivered on the same day.
Join our mini e-commerce hub to get a lifetime of exclusive deals.
Full Service Storage Facility with Working Space
Spaceship is also a full service storage facility, where businesses can send their goods or inventory directly to our warehouse where we will do the inbounding, stock taking and also inventorying. When orders come in, our warehouse personnel will also do the pick packing and fulfil the delivery. After 4 years of operations, we are finally ready to bring this process closer to home.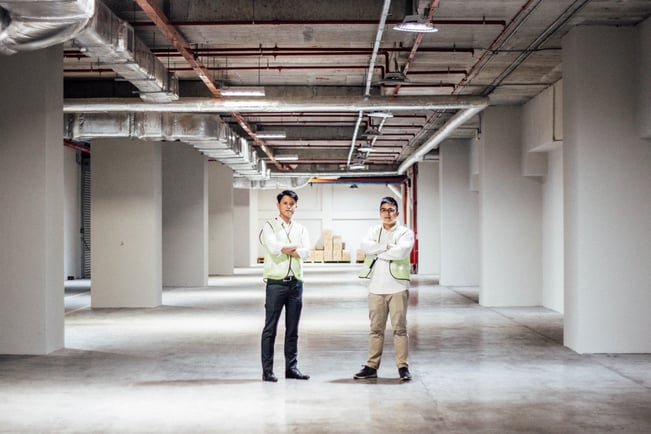 In this shrinking economy, generic packaging and 3 days delivery are just not going to cut it. Personalising of packages for the end customers is becoming a popular way to delight your customer and getting on their social feeds. Therefore, with the help of real estate partners, we are piloting our first ever co-warehousing and working space.
SPACELAB - Your Office cum Storage Space in Singapore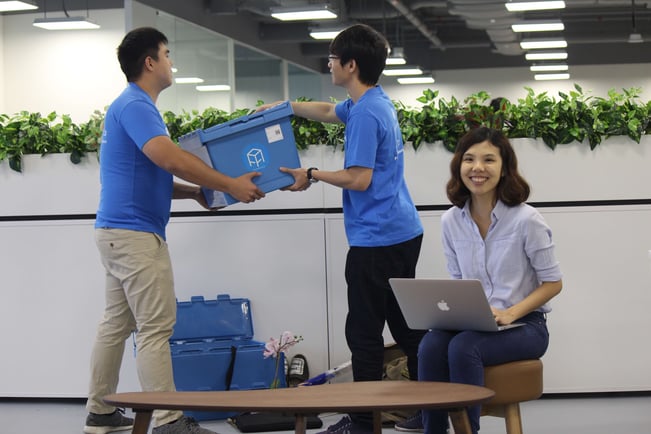 This co-working space will have everything for a e-commerce entrepreneur, offline marketing manager and a freelancer need to work and function effectively.
Basic Amenities
Wifi - Checked
Coffee - Checked
Tables - Checked
Power sockets - Checked
Just come in with your laptop and you'll be all ready to hustle. What's more is that having gone through the struggles of launching a start up, you get to consult our in-house marketing and management team to bounce off ideas or get them to share their experience so you do not have to make the mistakes we made.
Storage Facility for your Warehousing Needs
Do you have a lot of inventory that needs warehouse space at preferably a low cost? No sweat, we understand your pain. In order to keep order to delivery time short, you can store a small percentage of your inventory at SPACELAB while storing the rest of your merchandise at our warehouse, this way you can fulfil orders quickly without incurring high storage cost. In the event that you inventory is low, we will help you top it up, so you'll never have to go to and fro, making sure your logistics processes can run smoothly.
Network and Community Engagement
We love companies that are in the stage of rapid growth. Unlike, the bigger co-working space, we like to build a community around entrepreneurs and small marketing teams that are in deep hustle. As members, you will get free excess to speakers and events that are organised by Spacelab.
Why Save a Seat at SpaceLab - Your Office and Storage Space in 1?
No more visiting a self-storage unit to get your inventory
Every day can be fulfilment day
Achieve greater ROI with customer satisfaction
Work with people that understand your logistics needs
Get access to freelancers and platform discount