In our screen-filled world, event marketing has found its way back to being one of the most effective channels to grab attention from advertising bombarded consumers. Brand activation helps interrupt and disrupt passerby or invitees from the realms of social media to transport an offline experience back into the digital sphere. However, with the fanfare, over the top parties, there comes some challenges that every offline marketer will encounter from time to time and we are here to help!
Read more: 5 reasons why smart marketers use Spaceship
5 Challenges that comes with Event Marketing and it's solutions.
1. "How to transport how these assets and boxes with no help?"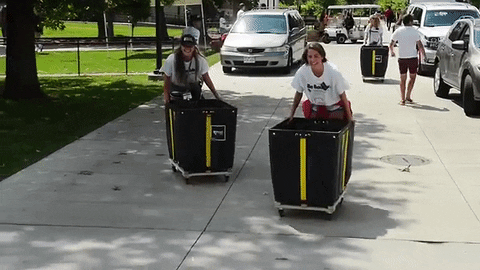 Many a times, us event marketers pride ourselves on our impeccable organisational skills - labelling and categorising each storage box by their sequence of use - in other words, first-in-first-out method. But when it comes to event day. CHANG CHANG CHANG, the hassle and pain of lifting and transporting those boxes from the office to the event space can be so energy zapping, especially when call time is at 6 am for set up. Moving those white translucent IKEA boxes in 2 inch heels and a fitting black dress does not shout glamour at all.
Here are 3 hacks around to not being a worn out hag when the event starts at 2pm.
Psycho your male colleagues to come in at 6AM to help you carry your stuff from the office to the event space
Pack smarter, use IKEA shopping bags to distribute the weight and hold your stance while your items sit in a bag on your shoulder
Anticipate and pre-book a moving company to help you move those frequently used event collaterals boxes from your office to your event venue. Charges should start from $60 per trip without manpower cost.
2. "Man, we love these set up, too bad we have to tear it down after the event."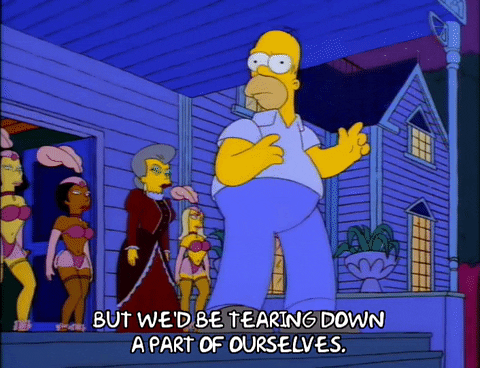 The best feeling is seeing your designs come to life. After months of planning and conceptualising, your winter wonderland finally comes alive and in 14 days, when the roadshow is over, you see it get torn apart and thrashed like it just didn't matter. You try to rationalise that the company can probably save some money by saving it and using it again but your boss says, there just isn't space in the office. Crushing, I know. We've all been there.
Thankfully, we came up with some ways for you to keep your large size props without tearing up your heart.
Ask the management of your office building if you are able to utilise the excess space in parking lots for your props. Alternatively, rent parking lots from them and create a mini storage space for yourself.
Find a self-storage unit space in the suburbs to keep cost low and get hire a moving company to transport it over.
Bring it home. If you can't bear to leave it. Take it back with you. It could be your feature wall for your friends to take photos for their instagram.
3. "Was it 24 or 25?"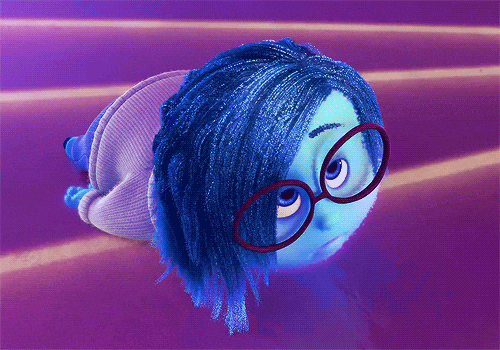 Have you felt like you were going to lose your marbles just counting those PR swag. ie. Marketing merchandise for your media event. Well, I have. Every time I hit a big number, someone will just have to walk into the room at that pristine moment and exclaim like they have just won the lottery and break that really long train of thought. Just 6 more but it's back to 1. Why do such things happen to good people!
No sweat, we got you covered with these 3 simple solutions:
Place your items in bags of 10 or 20 - whichever is manageable and then count the bags and do some simple calculations to get the final number.
Outsource for help. Why waste your productive time on something so menial? Post on Carousell or Glints for a part timer to count your media swag when each shipment comes in. $8 per hour should save you a lot of precious off work time.
Send your items to valet storage. These folks, they place your items in the cloud by picking up your items from the office and inventories them at their warehouse before uploading your stock levels online for you to track.
4. "Omg, there's 20 different stacks of flyers here, how am I going to find that 20% off flyer for GreenMart."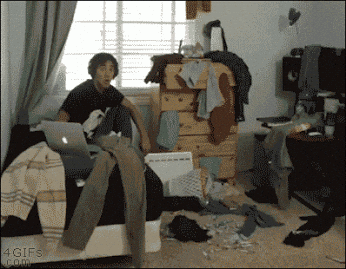 Is your brand or boss one that loves flyer distribution? And there's 10 for each target segment at every stage of the customer buying journey. And they are just stacked on top of the other on the racks in the store room because how else will you keep it.
Through the years, we found some storage solutions which might be helpful for you:
Get your printers to prize mini 3cm flyers for you to stick on the front of your flyer package. This way you can tell with a glance, what each package contain.
Do a colour coding and be religious in your index form if you have only a thin stack of each flyer left from each event. Place them in a clear, transparent folder and fill in the "page" number every time you add a stack.
Similar to the first point, if you have ample space, store your flyers upright so that it is easy to retrieve them when you need it. You can easily pull one out to check if its the one you require and slot it back in.
5. "My boss will be mad if I ordered a lot of swag but it'll be so much cheaper. And I'll be in deep trouble if I under-ordered too."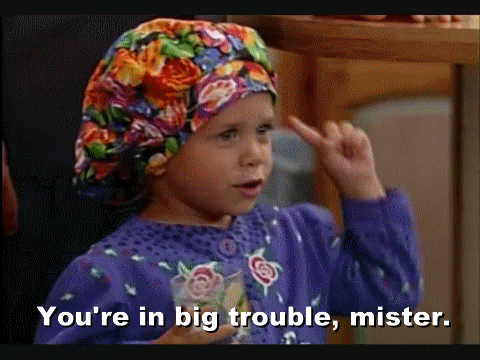 We have to realise that many manufacturers are open to letting you order in batches as long as an promised amount is agreed upon. This way you don't have to find space for your swag and still can keep the cost low.
Calculate the difference between cost of storage and bulk cost savings. Shipping cost can be cumulatively significant over time. Therefore, you can find affordable storage space in Singapore - Box, Self-storage units or Warehouse Storage to reduce time wasted on liaising with manufacturers and save money on international shipping, plus reduce lead time. Oh yes, that can be a B.
Plan effectively. Your office manager will be able to give you a week's grace from the arrival of your items to the day of the event. Leverage on that. Alternatively, ship your items directly to your venue and get them to store it for you until the day of your event. This works when you work with quality vendors that puts customer service above all.
Conclusion
Event marketing, as rewarding as it is, can be frustrating when things don't go as planned. However, the are many precautions we can take to make our time count and shave off unnecessary processes. As they say, when you fail to plan, you plan to fail. At the end of the day, planning and thinking through every scenario is our safest bet. Partnering the quality vendors also helps us to keep things going smoothly. At Spaceship Storage, your success is our upmost priority. We help marketers,
Store and deliver their large scale props at reasonable rates
Allow scheduling to be online, so they can do it any time.
Inventorise and upload their items onto the cloud to ease search-ability
Count, so they can spend their time wisely.
Pick and pack, so they don't have to. It can get back breaking.
To find more, click on the button below: