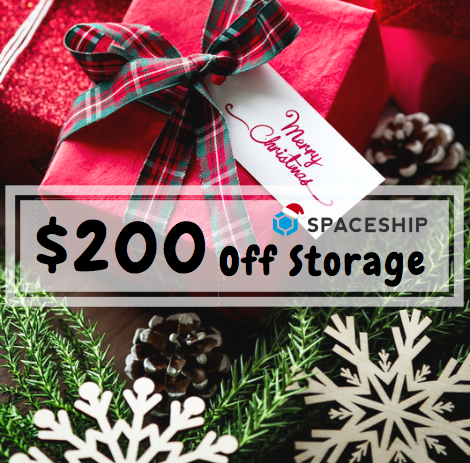 This Christmas, Let's #Livelighter with Warehouse Storage.
Christmas is few days away and soon it will be the new years. Having trouble finding space to store away your leftove Christmas inventory? Spaceship Storage has news for you. This December, we are going big with $200* off your warehouse storage package.
Purchasing merchandaise and inventory for the festive sales period can be tricky, but its always better to over purchase than under order for your company's stock. However, post holiday season, it can be a hassle to find inventory space for these left over stock and we have just the solution for you - flexible warehouse storage.
Being the peak shopping season, your Christmas probably means your busiest time of the year, just considering the time and manpower required for
order processing,

inventory management,

warehouse management,

logistics arrangement

.
How wonderful it would be if you could get help with the warehouse and logistics?