Singapore is a fantastic destination for travel, a beautiful country, and is blessed with a pro-business government that makes it ideal for businesses.
If it's ideal for businesses, this also means that all those businesses need both people and places to continue to thrive.
Whether you are an individual or a business, finding affordable places to stay or do business in is no joke. According to SingStat, the prices for both the retail spaces and office spaces have gone up over a period of time (from 2006, as per the Index).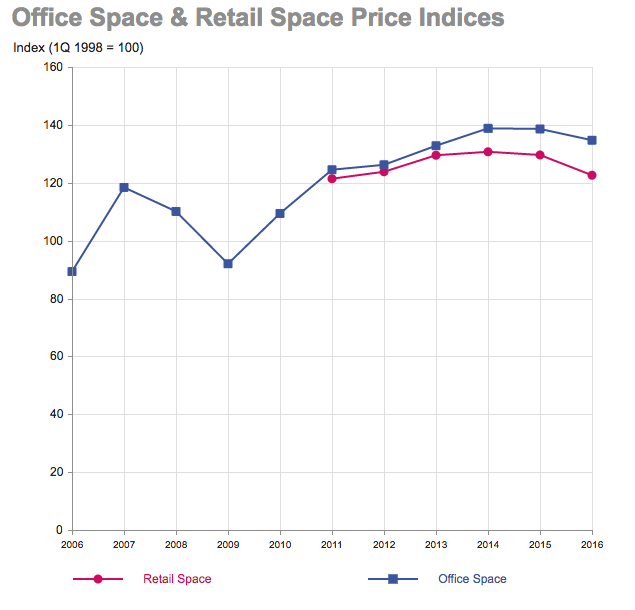 If you are an individual looking to maximise your space, here are a few smart ways to Lower Your costs of living in Singapore:
Making The Time Vs Stay Decision
Singapore attracts many people throughout the years. It's a bustling economy with a promise to look ahead, look east, and look west. You could be a visitor, a permanent resident, a Singaporean native local, an expat, or maybe you are here for as long as your work demands. Regardless of your status in Singapore, think long and hard about how long you'd be staying and what your exact requirements would be. For instance, temporary visitors and travellers don't need to worry about spaces, rentals, leases, and get into property deals at all. If you are going to be in Singapore for quite some time, then think through everything:
Would you be buying or renting a place to live?
Would you be starting afresh or are you planning to import everything into the apartment?
Are you moving in alone or is your family (along with the pets) tagging along?
Jogging these questions in your head will help you plan properly and think through your requirements beforehand.
Go Minimalistic
Carissa Gan of The Kaodim Blog writes that when you enter the home of a minimalist, you'll often be greeted by limited furniture, empty spaces that make your voice ricochet off the walls, and the utter spaciousness in a country like Singapore where every square meter comes at a premium. Going minimalistic is taking off in the west and many individuals are laying claim to the benefits of keeping life uncluttered. To go minimalist is to walk south when the world is going south. If others are hoarding up stuff and racking up credit card bills, minimalism is to declutter and to stop buying anything you don't need (which is a lot). One of the simplest ways to lower your costs in Singapore is to go minimalist. Can you?
Extend Your Available Space, Without Extending
Let's assume that you can't go minimalistic right now, and you do have a family, and also that you are in Singapore trying to battle with an expanding set of items at home but without space to accommodate. Since rental costs in Singapore are astronomically high, you could look at extending space without really breaking down walls, buying an entirely new flat, or moving into a larger apartment. You could look at the option of storage spaces which are run, maintained, and managed by others. You'd use the space to store your items, belongings, or temporary stash everything you own if you are moving abroad. At Spaceship, we provide storage spaces in Singapore for you to hoard your stash in. Take a look at what we have on offer and grab 30% on your plan when you are ready.