Photo booths create so much more laughter and memory for all events!
Apart from providing a good dining experience by working with good buffet catering services in Singapore or canape catering services in Singapore, marketers and HRs in Singapore who have to constantly organise events to engage employees and clients should definitely consider having one for your next big day - photo booths are sure to make your event remembered for years to come, along with lasting 'wow' moments on the prints :)
With over 30 good photo booth services in Singapore, which one should you choose?
Which Photo Booth Services in Singapore Can Make Your Event Unforgettable?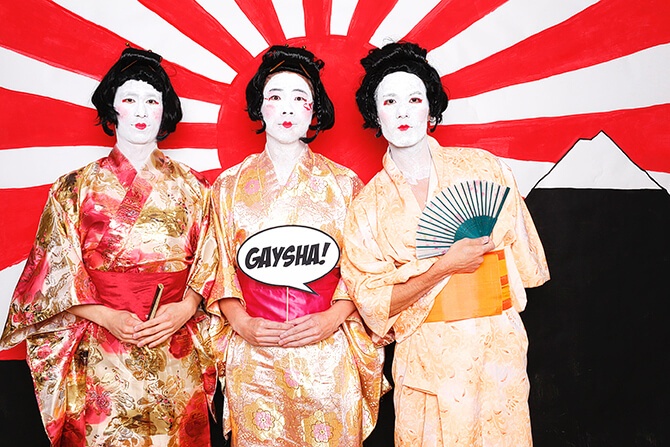 Spaceship has researched on most of them and listed 7 photo booth companies in Singapore that offer unique services.
Before we introduce each company for you, it is good practice for you to set your expectation for the photo booth which can most effectively help you achieve the goal of your event. Here are 6 common and important considerations when it comes to photo booth selection.
Considerations when choosing photo booths
#1 Quality of photos
Photo quality is the King!
Imagine your dismay when you find your face blurred or a bit misshaped in the group photo because the camera is not good enough. OHHH NO!
To ensure every event attendee happy at your event, you would try all means to double check with the company that the camera captures scenes and images accurately and the printer produces high-resolution realistic photos with vivid colors.
#2 Design and setting of the backdrop
The backdrop is the second most important factor in the success of your photo booths and this differentiates most companies.
Designs are personal and emotional. You can check different companies' galleries to see if their take on design suits your expectation for your event.
If you have special requirement on the booth size, you also need to confirm that company can deliver the right size you need on time.
#3 Provision of props
No good props for your photo booths is no fun. Have a look at props provided by the company to ensure they fit the theme of your event in an adorable way.
#4 Printing speed and limit on the print quantity
Photo printing should be fast, if not instantaneously so your valuable guests do not have to queue or wait for too long. At least, all guests should be able to take their shots home when the event ends.
Besides, it would leave so many pities if each guest is limited to few shots only. Luckily, there are many companies in Singapore offering unlimited prints for the event. Engage them to enjoy the benefit to the most.
#5 Logistic assistance
Now comes to the practical part. It would be excruciatingly painful if event managers have to arrange deliveries and the setup of the booths. Get them to take charge so you have more time for more important tasks.
#6 Additional services
If you wish to make the photo booths a bit different from others, you can find unique services such as photostream, photoSMS, etc. We will share more on this part later.
7 Unique Photo Booths in Singapore
# 1 Hello Stranger Photo Booths Singapore
Hello Stranger masters the art of photo booth design that inspires participants to become lively in the scene. With the vivid use of colors and lighting, the creation of dynamics such as wind, and cute props that add much fun to the backdrop, your booths surely become an inexhaustible source of Instagram-able photos.
The service is smooth too. Hello Stranger promises that it sets up photo booth (including a 27'' Apple Thunderbolt Display) in 30 minutes, send Stranger Ambassador(s) onsite, offer instant 4R memento prints (6.9secs!) and online gallery for guests to find and download all the pictures taken in the photo booth, saves all copies on a complimentary flash drive.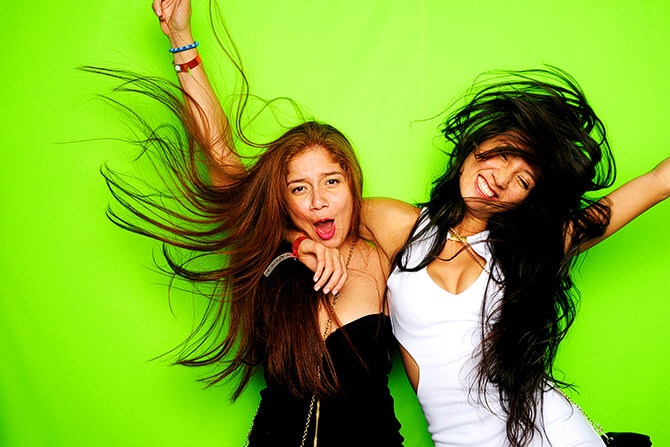 Website: http://www.hellostranger.com.sg/
Price: from $990
# 2 Instantly Photo Booths Singapore
As far as I can find, Instantly offers the most comprehensive coverage on event booth services.
Instant print photo booths:
Roving photography, Green screen photography, Light painting photography, Live Instagram printing
Animated gifs:
Boomerang gifs, Normal gifs
Video booths: Dubsmash video, V-blogging video, Kaleidoscope, Slow motion videos, 180-time freeze, 360-time freeze videos.
One of the few companies in Singapore that offer 360-time freeze videos, Instantly may be your secret weapon to amaze your guests.
Website: https://instantly.sg
Price: from $730 for 2 hours, $110 for additional 1 hour
# 3 Photo Play Booths Singapore
Photo Play offers a very comprehensive photo booth add-on services in Singapore.
While most others offer paper prints for instant printing, Photo Play is able to print on stickers, magnets and badges for you.
Here are 3 feature services you will never want to miss:
Photostream: guests can get photos shot by themselves printed on the spot.
Digital guestbook: guests can write on a custom-designed digital book in various colors and artistic form, which will then be displayed on a large screen to share with others.
PhotoSMS: guests send SMS to the staff, which will then be displayed in a large screen together with a nice photo.
As you can see, the additional services by Photo Play can help create more interaction between guests and the organiser, which in turn make the event more memorable.
Website: http://photoplay.sg/
Price: N.A.
# 4 Cloud Booth Singapore
As a professional photographer himself, the manager of Cloud Booth cares a lot about the quality of photos and printouts. That explains why Cloud Booth makes so clear photos and printouts delivered by a real studio setup on the spot.
One unique thing in Cloud Booth is the offer of polaroids in the event. Since queuing for using the photo booths can take quite much time, guests can instead play with adorable polaroids in a dreamy series of milky colors of yellow, green, pink, etc. The Polaroid photos can be instantly printed out for guests to take away as a precious memory.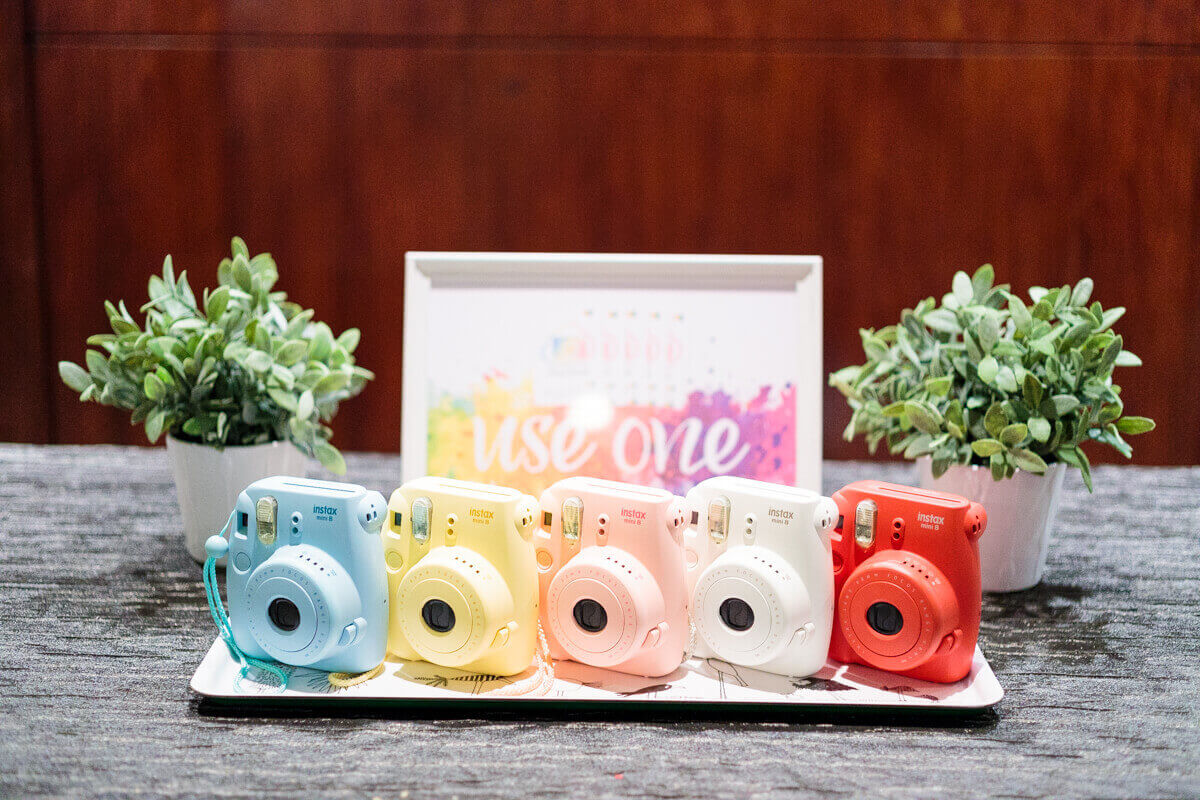 Website: https://www.cloudbooth.com.sg/
Price: N.A.
# 5 Busybody.sg Photo Booths Singapore
Busybody.sg offers photo booths with a great variety of backdrops and props. They also have red carpet service to give your photo booth a grand look.
One innovation busybody.sg made is their mirror booth where your guests can take full-length shots instead of portraits. This would be great news for those with supermodel figures =D
Website: https://busybody.sg/
Price: N.A.
# 6 Cheese Effect Photo Booths Singapore
Another versatile company that can help set up video booths for slow-motion videos, v-blog videos, Kaleidoscope and 180-time freeze videos.
As the name suggests, 180-time freeze videos which show 180-degree scenes around a person at a frozen moment can be visually impactful as 360-time freeze.
Cheese Effect also offers passport/resume photo booth if you have special events that require formal shots, such as recruitment fair.
Website: http://cheeseeffects.sg/
Price: N.A.
# 7 Selfie Box Photo Booths Singapore
Selfie Box is good for designs. Their photo frame always looks aesthetic with fine details. For one example, they will put organiser's photo or name in the photo frame so guests will always remember their happy moments happened at your event!
Never miss the chance to brand yourself :)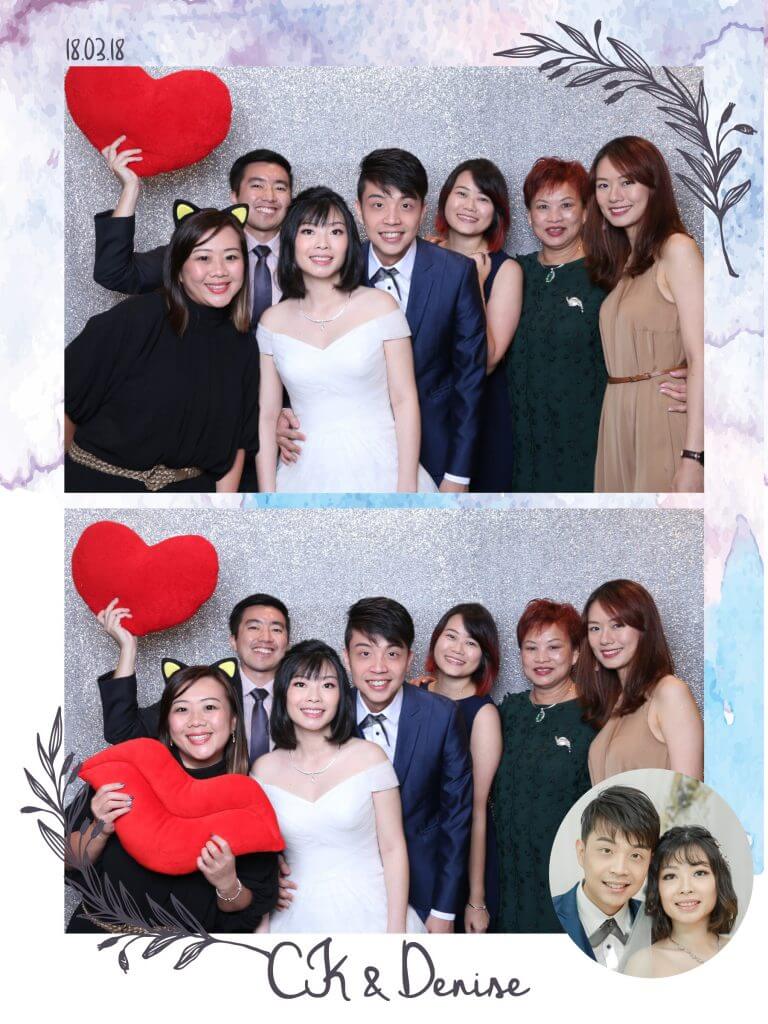 Website: https://www.selfiebox.com.sg
Price: N.A.
Summary
From various unique services provided by above 7 photo booth companies, you should be able to find the right service for your event. Wish your event a great success!
If you have extra storage or delivery needs for your events, feel free to reach out to Spaceship Storage at +65 6220 0126.
Or understand more about our customised inventory and logistic solution for event organisers, marketers and entrepreneurs.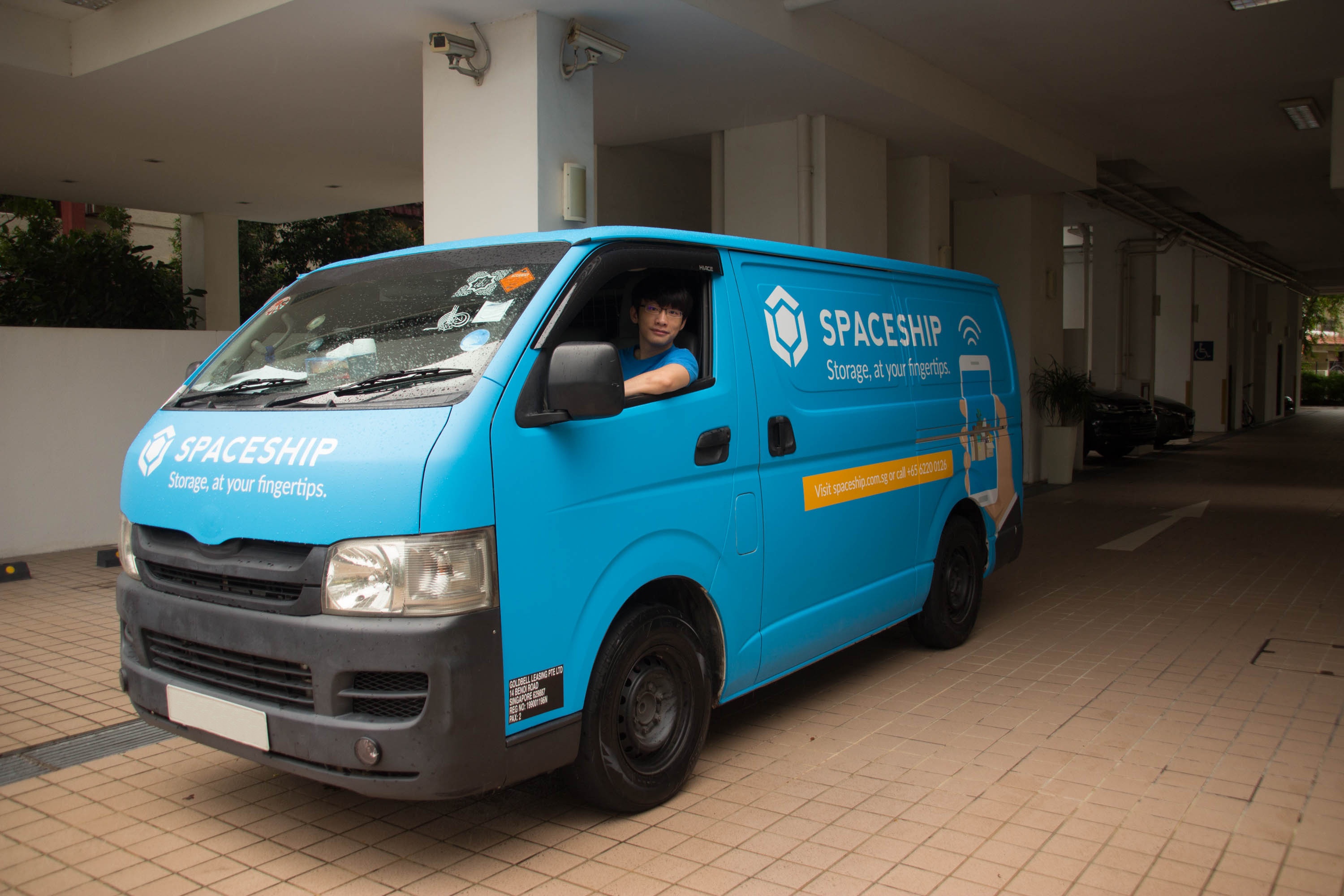 Photo & Video Credit: Japanese Style | Hello Stranger | Instantly | Photo Play | Cloud Booth | Busybody.sg | Cheese Effect | Selfie Box