Good selection of home decor accessories can do the magic to turn your home into a well-organised one. A home in good order can ease our mind with the feeling that everything is running smoothly. It also speaks much about the owner's character and her attitude towards life.
Therefore, it is a great idea to look deeper into the home decor of our house and spruce it up with the help of right home accessories.
Let's get started with Spaceship's tips on home decor for a well-organised home in Singapore.
9 Home Decor Items to Make Your Home Well-Organised
Here are 9 amazing home decor items from 3 shopping sites that feature different home decor styles. No matter you need little gubbins to elevate your home decor or a revamp to organise your space more efficiently, you may find it here.
#1 Elevate Home Decor Style with the Bunny & Carrot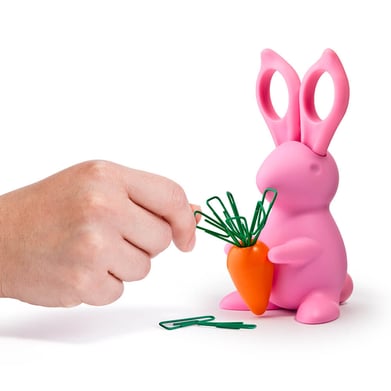 When we were little, mum always told us that scissors were dangerous and we should be very careful with their blades. Luckily now we finally have a proper place for scissors other than putting them together with pens and rulers.
What makes these scissors so adorable is the design that turn 2 holders into 2 ears of a rabbit. And this joyous rabbit simply brings so much life to the desk that would otherwise be static and quiet.
What's more, the magnetic carrot that is designed to organise paper clips can be taken off and used to attach notes on a magnetic board. This is indeed 'one design, multiple applications'.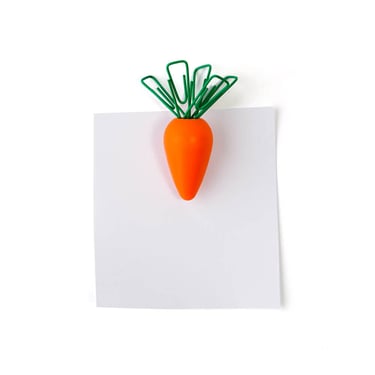 Where to buy: Mrphy.Bynny Scissors
Price: S$29
#2 Let Home Decor Sing with Piano Keys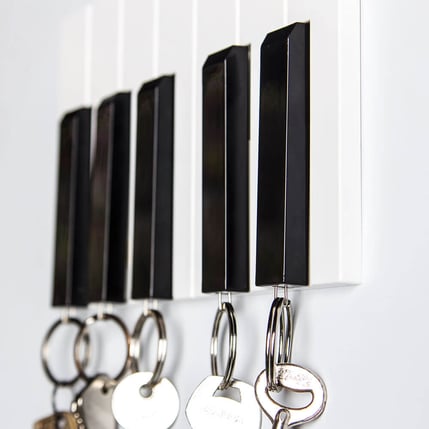 This creative key holder fills your home with music, literally!
An easily spotted black piano key will be attached to your little key, which will be used to hang the key on the white keyboard. In future, you will have much less chance searching for keys everywhere.
More surprisingly, this black piano key is a whistle in disguise. Whenever you feel like music, just blow it.
Da da da, da da da, happy me with my happy key. Glee :D
At other times especially during emergencies, this key holder might just be your lifesaver.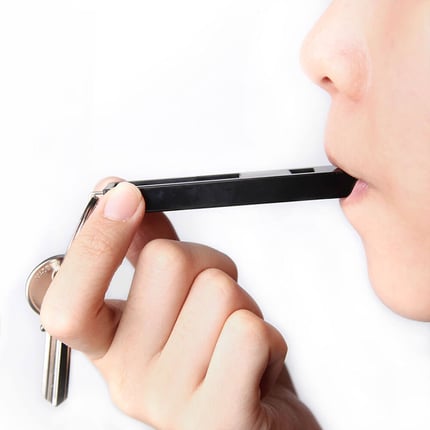 Where to buy: Mrphy.Piano Key Holder
Price: S$31.9
#3 Keep Home Decor Neat with 6 Cubes and 6 Grids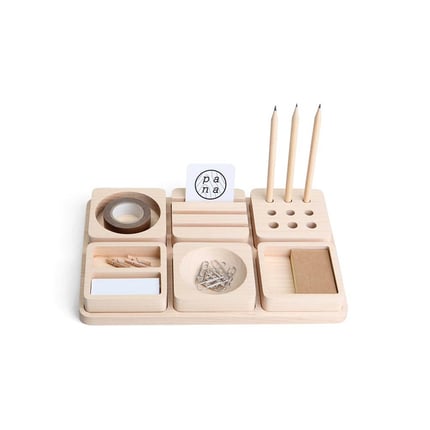 Made from maple tree, this stationary set will be a good housekeeper for your table.
Your pens and pencils can now stand neatly one by one. Other miscellaneous items like pegs, stickers and paper clips are nicely organised in separate grids. It becomes so easy to find any stationary you need.
If you take out all 6 cubes, you will have a large plate with 6 extra grids for you to organise small items such as jewellery or candies.
Last but not least, the minimalist design of the organiser carries a tint of nature, refreshing to the eye and the brain.
Where to buy: Mrphy.Stationary Set
Price: S$89
#4 Make Home Decor Fun with Hercules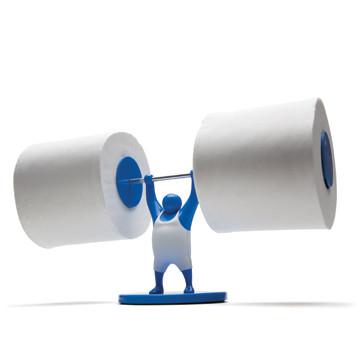 Instead of placing tissue rolls everywhere, now you can organise your tissue rolls in Mr T Roller Holder, with the company of a solid muscular man.
One thing I am so curious about and maybe you can help me find out is that if rolls at two side are not of the same size due to uneven use of tissue, will the lifter still remain balanced and steady?
So much for the teasing, but having this fun piece in your kitchen or bathroom can surely create topics for jolly chats.
Where to buy: Naiise.Roller Holder
Price: S$46.9
#5 Home Decor Smiles with a Macaron Box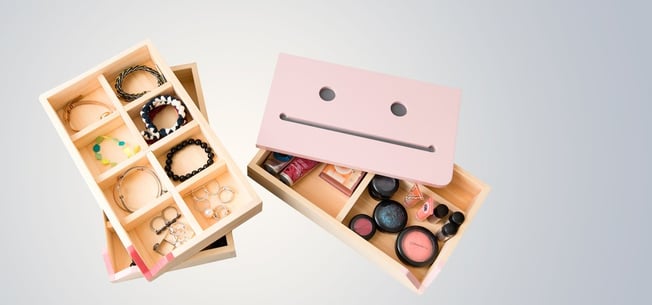 Designed as a makeup box sincerely from South Korea with such an infectious big smile, this macaron box can brighten up your room and your day!
The appeal of the box also lies in its three players of abundant compartments of various sizes that help you organise all kinds of beauty stuff neatly. Gone are days when your necklace tangles up with your earrings or you have to scour through your entire makeup bag in order to find the right color of lipstick for the day.
What's more, flip open the lid and you can find a compact mirror too. Surprise!
Where to buy: Naiise.Macaron Box
Price: S$74.8
#6 Will Home Decor Age wtih the Fir Shelf?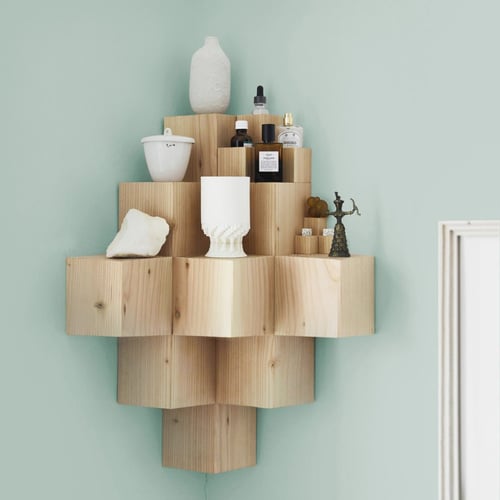 Shipped from Germany, this solid Douglas fir shelf carries the weight and gracefulness of the country. You can mount it in a corner or in the middle of a wall to organise your items such as wine, books or plants. You can also flip it to let the flat bottom face upwards to display larger items.
One magical thing you may experience is that solid fir blocks may contract and expand with seasons and develop cracks over time. These cracks will not affect the structural integrity of the block and, instead, grow depth and character to make your shelf one of its kind.
Handmade by skilled craftsman together with the disabled, this shelf is also a product for a charitable heart.
Where to buy: Naiise.Shelf
Price: S$531
#7 Home Decor Item Can Be Hot-Pot-Friendly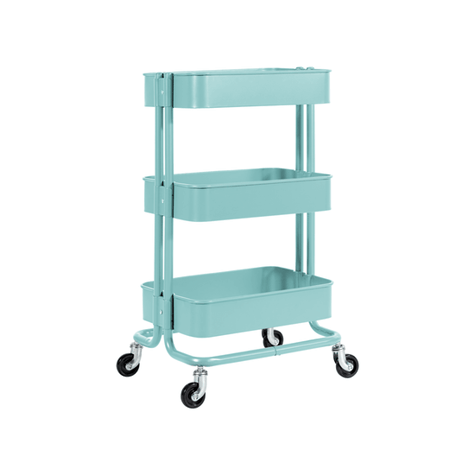 I was immediately attracted by the lovely teal color of the glossy snyder trolley.
You can organise your items in three layers and even move them effortless around in and outside your house with its 360-degree coasters. You can also easily adjust the height of the middle shelf to suit your needs.
One special application that is so tempting for me is to place small plates of steam pot dishes, especially during CNY family reunion. The wheels make it so easy to moves dishes from one person to another.
What do you think? Dare try out?
Where to buy: Hipvan.Snyder Trolley
Price: S$59
#8 Stack or Unstack, Either is Awesome for Home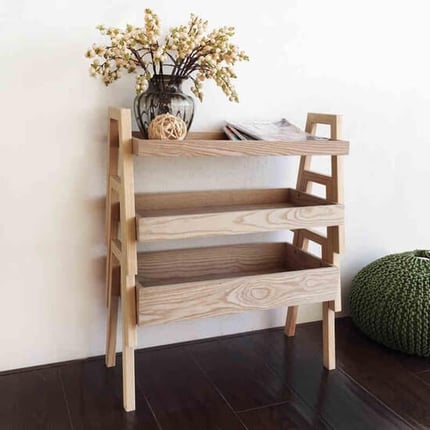 In terms of organising stuff, this well-made 3-tier pinewood shelf is a more sturdy version of the Snyder trolley since it has no coasters.
The classic color can well complement any type of decor and to make a poetic scene at your home.
Three-tiers of the shelf can be unstacked and used individually to hold your plants in the balcony or miscellaneous items at the entrance of your home.
During gatherings, you even can use them to host tea sessions. The natural feel of the shelf is perfect match of tea and may bring your tea tasting experience to another level.
With each tier able to withstand 20kg when they are unstacked, you can fully trust them with heavier items.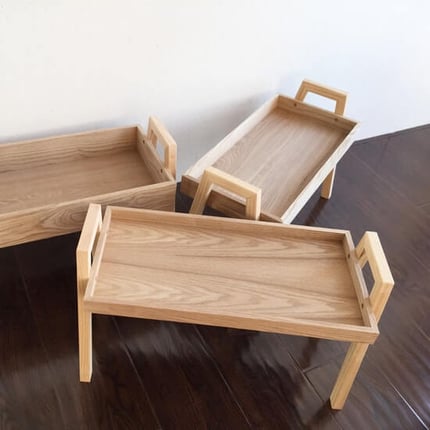 Where to buy: Hipvan.3-Tier Wooden Shelf
Price: S$99
#9 Home Accessory Can Organise Space in Multiple Ways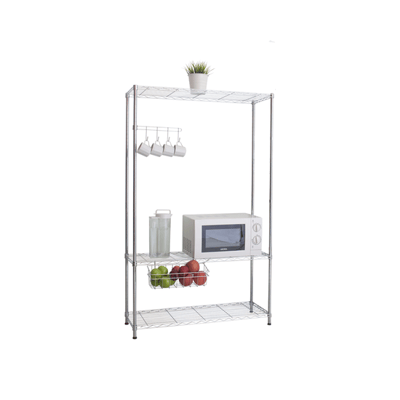 This multi-utility shelf is the best illustration of what 'versatility' means, literally. It transforms the way how you organise your space in the kitchen or your office.
Made from rust-resistant steel, the shelf can stay with you for a long term. With the ability to carry weight up to 50kg, it can powerfully host many items at one go. Microwave oven, cookwares, food, kettles and even pots of plants all can be organised in good order on the shelf.
It is light and easy to assemble and disassemble too.
If you love DIY, the shelf is the place for your imagination to run wild. Simply buy some stacks and attachments, you can utilise more space in the shelf to store extra stuff.
Where to buy: Hipvan.Multi-Utility Shelf
Price: S$79
Mrphy. Naiise. Hipvan. Here are three stylish websites for you to find useful and adorable items to organise your space at home. After seeing above 9 items, which one is on your next shopping list?
Sometimes Storing Items Away is a Better Idea
If at the end of the day, you realize there is simply too much clutter at the house that you need to declutter before re-organise your space, Spaceship Storage is here with our forever helpful hands (to pack your items) and wheels (to move and deliver your items). We cater to business storage too.
And Spaceship service (transportation inclusive) is cheaper than self-storage.
Want to know why? Just dial up +65 6220 1260 or

Photo Credit: Bunny Scissors | Bunny Scissors 2 | Piano Key Holder | Piano Key Holder 2 | Roller Holder | Macaron Box | Fir Shelf | Snyder Trolley | 3-Tier Wooden Shelf |3-Tier Wooden Shelf | Multi-Utility Shelf