There are about 60 storage facilities all around Singapore and it takes a lot of time and effort to compare storage rates between them so we decided to go the extra mile and reached out to 10 storage companies and compared the prices for you.
To simplify the research on comparison of storage prices, we decided to use 50 square feet which is equivalent to about one bedroom worth of items to store in the west side of Singapore for 6 months.
Read this article in Mandarin: 新加坡仓库储存价格终极比较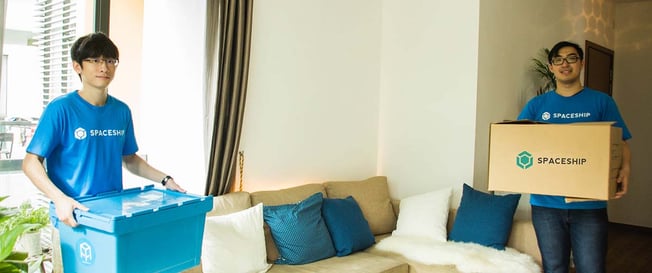 Variables that are kept constant
Size of the room (closest estimate)
Location in Singapore (places not too far from the city center)
Duration: 6 months
Moving not required
Quotations provided by storage companies
We reached out to about 10 storage companies in Singapore for a quotation based on the requirements for storage stated above and only 3 companies reverted. All 3 of which are self-storage companies and none from valet storage companies. Spaceship storage promises to provide you with a quotation that suits your storage needs within 1 working day, most of the time within few hours. The quotation invoice provided by ExtraSpace and Storhub was immediate (ie. automated), making price comparison between storage companies convenient.
There's one other valet storage company in Singapore and that's Beam Space. We did a little comparison with them as well. Curious? Read Beam Space vs Spaceship Storage.
Extra Space (Boon Keng) Self Storage Price after Promotion:
SGD $1,592.10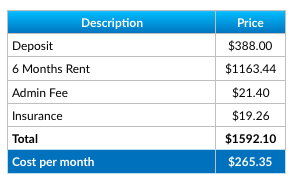 Love it? Store it! Price after Promotion: SGD $2367.85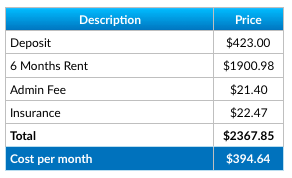 Storhub (Toa Payoh) Self Storage Price after Promotion:
SGD $1899.32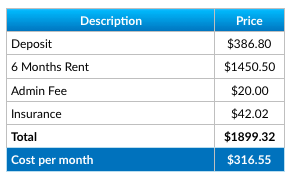 Cheapest storage provider in Singapore - Spaceship Storage
From the 3 storage companies that replied, ExtraSpace Self Storage cost the cheapest at $265.35 to store about 50 square feet worth of household items. These prices are inclusive of the promotions that these storage companies have at time of enquiry - 30 August 2017.

Promotions storage providers give to hook you in
In a tough and competitive industry, therefore storage companies tend to get creative in terms of promotions. Here are some of the more common ones to get you reeled in,
"$0" Move in
"$1" Move in
30% off the first three months of storage
First 2 months of free storage with 6 months minimum worth of storage
Why do Storage Companies provide such extensive discounts?
Storage companies want you to sign up with their storage company as they are looking at your lifetime value. Essentially, they are buying your loyalty as switching cost in terms of effort and time is high for a consumer, thus making the customer more price insensitive in the following months when the initial contract expires. You pay less now for storage but more later.
Furthermore, the cumulative time and effort taken to move your items to a self-storage is not added in to the quotation provided by the self-storage units.
At Spaceship, we are committed to making storage easy, convenient and affordable for you.
We believe that everyone should be able to create more space for the people and things they love in their homes or office effortlessly. Therefore, Spaceship does not charge you deposit, admin feee or insurance.
Spaceship Valet Storage Price: SGD $1080 NETT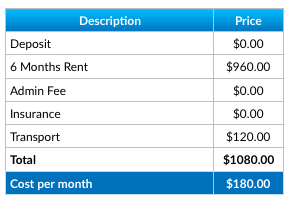 Spaceship is most affordable at $180 per month for 6 months
Spaceship storage rates is at least 32% cheaper than Extra Space Self-storage. And you don't even have to go to the warehouse yourself! Plus, additional discount will be given when you pay upfront (a common practice for storage companies).

Summary of Storage Prices

*Prices based on ~50 square feet of storage space
Needless to say, there's more than just price when considering a storage provider. There are other factors like humidity, air conditioning, security, accessibility and level of customer service. These factors are worth paying a premium for to ensure that your items will be in the same condition as when last saw them before they went into storage or having an extremely smooth storage experience . Ultimately, it's about paying less for more space and being able to have the same or even more stuff that we love.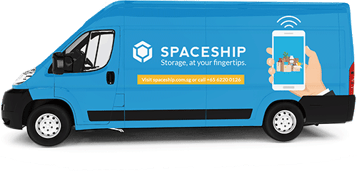 And because, Spaceship understands that finding your beloved items can be time consuming, we have added a feature just for you. With Spaceship, you can view all your items in storage on our online app, making it easy for you to find your things.
Spaceship storage app - all your items in the palm of your hands.
Know the prices of more storage providers? Add them here in the comment box below (:
To see a full list of storage companies in Singapore, read here.