With over 60 storage facilities in Singapore, comparing prices of storage space of the different storage companies will require a lot of time and effort. We've decided to go the extra mile, reached out to 10 storage companies and compiled a list of the storage prices for you
Now, it is important to first understand that it is impossible to do a like-for-like comparison base on a single unit of measure (e.g. price per sqft). Storage companies price their storage units differently based on location, size of units, duration of the contract, and the type of storage unit (e.g. aircon or non-aircon, ground floor direct access unit).
Read this article in Mandarin: 新加坡仓库储存价格终极比较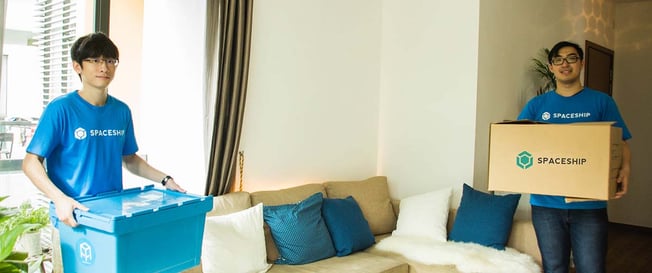 Our approach to comparing storage prices in Singapore
To simplify the research, we reached out to 10 storage companies based on the variables below:
non air-conditioned storage units,
storage units of sizes that range between 50 to 60 square feet,
locations that are within 8km from the city centre and
Out of the 10 storage companies, only 3 self storage companies reverted. The quotation provided by ExtraSpace and Storhub was immediate (ie. automated email reply), making price comparison between storage companies convenient. Spaceship storage, a storage company that provides both full service storage (storage, pickups and deliveries) and self storage replied within an hour with a tailored quotation by recommending the right storage size based on the items to be stored.
Here's how much it costs to rent a self storage space
Extra Space (Boon Keng) Self Storage - Price after Promotion:

SGD $1,592.10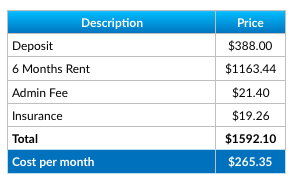 Love it? Store it! - Price after Promotion:
SGD $2367.85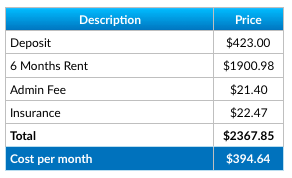 Storhub (Toa Payoh) Self Storage Price after Promotion:
SGD $1899.32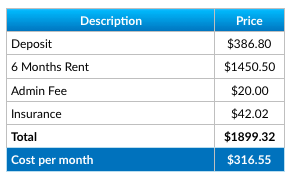 Spaceship Storage - Price after Promotion:
SGD $1,080.00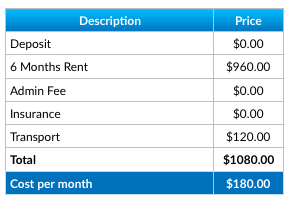 Cheapest storage space: Spaceship Storage
Spaceship storage rates were 32% lower than the next lowest storage provider - And you don't even have to go to the warehouse yourself! If you want to enquire and get a quotation for a storage space, click the button below:
From the 3 storage companies that replied, ExtraSpace (Boon Keng) came in second lowest at a total cash outlay of $1,592 to store about 50 to 60 square feet worth of household items. Do note that these prices are inclusive of promotions that these storage companies have at time of enquiry - 30 August 2017.
Promotions that storage companies offer
In a tough and competitive industry, storage companies have gotten creative in terms of promotions. Here are some of the more common ones to get you reeled in,
"$0" Move in
"$1" Move in
30% off the first three months of storage
First 2 months of free storage with 6 months minimum worth of storage
Why do Storage Companies provide such extensive discounts?
Storage companies want you to sign up with their storage company as they are looking at your lifetime value. Essentially, they are buying your loyalty as switching cost in terms of effort and time is high for a consumer, thus making the customer more price insensitive in the following months when the initial contract expires. You pay less now for storage but more later.
Summary of the price of storage space on a monthly basis
Based on the prices above, here's a table of how much it will cost on a monthly basis to rent a storage unit of 50 to 60 sqft in size:

Price is not the only factor to consider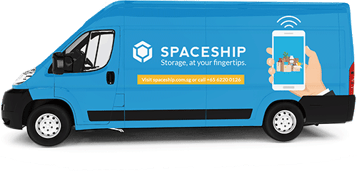 Needless to say, there's more than just price to consider when choosing a storage provider. Here are some other factors that you might want to consider:
the cost of moving your items to storage,
the ease of accessing your items,
level of customer service
the convenience of having retrieving your items
the type of items you store and whether you need deliveries
These factors weigh differently in value based on your storage usage. For example, if you value the convenience of full service / valet storage where you don't have to source for movers and storage providers separately, you might be more inclined to pay more for such a convenience and choose a storage company that provides pickups and deliveries.
If you are business and need to manage inventory, having a storage provider that can provide a digital inventory and manage last mile deliveries for you may be the deciding factor for you.
In such cases, we would recommend a full service storage company like Spaceship that enables users to view a digital list of their items in storage and with the benefit of scheduling multiple types of deliveries. There's one other valet/full service storage company in Singapore and that's Beam Space. We did a little comparison with them as well. Curious? Read Beam Space vs Spaceship Storage.
Want to know more about storage companies and prices in Singapore? Check out the other articles that we have covered:
Self Storage Companies in Singapore - A Complete List.