The Great Singapore Sales (GSS) is now at the corner! Are you equipped with the most updated information about great deals?
If you are renovating or moving into a new home, congratulations and check out these good GSS buys for your new home.
Best furniture sales in 2018 GSS
Multifunctional beds, Scandinavian chic sofas... Beautiful designs you have been fancying for so long have dropped prices yet in limited offers. They will be great highlights of your dream home.
#1 Three-in-one bed from Ikea
Need extra beds for occasional stay-over of your guests? Sofa bed is probably the best solution to meeting these sort of needs.
What make this sofa bed stand out are triple reasons.
First of all, it looks so trendy and modern, a perfect match for a young heart and a dynamic home.
Secondly, it is versatile. Think of the idea of having a sofa, a single bed, and a double bed in one item, isn't it cool?
Thirdly, it is convenient and easy to fold out the sofa to make a bed. Sometimes sofa beds can be so complicated or the unfolding requires so much strength that ladies cannot do it alone. This Ikea bed has successfully addressed this problem.
Best of all, these beds are now on sale. Dropping price from $799 to $599, this bed is real sweet deal.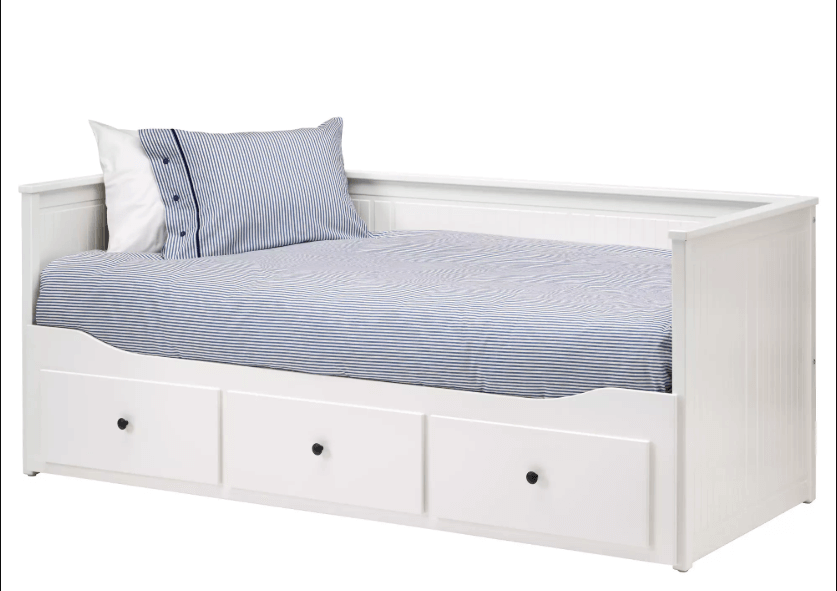 Single bed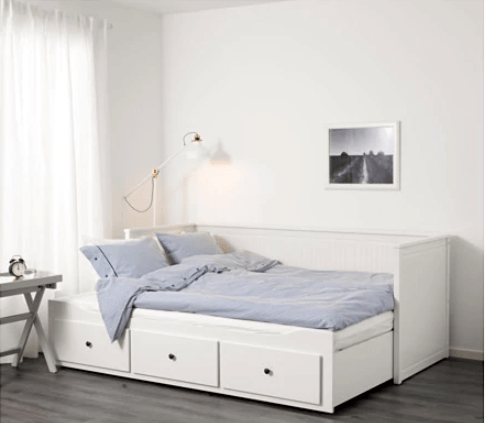 Double bed
Discount:
25% off
#2 Intensity-adjustable pendant lamp from Ikea
This pendant lamp is an elegant piece of modern art. I was struck by its beauty at first sight.
The white lampshade is split into several strips, revealing the copper colors at the inside. This multiple-layered design adds more delights and beauty to the lamp.
Simply by pulling the strings attached to the lamp, we can adjust the shape of the lamp to reach a suitable level of light intensity.
This Red Dot Reward (an international design competition) winner is now on special 25% promotion. It would be a pity if we miss it =)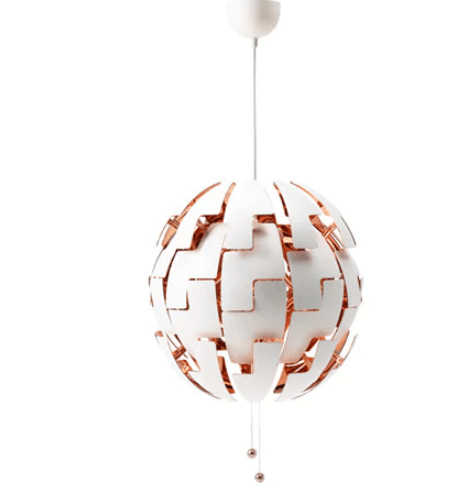 Lamp with lampshade closed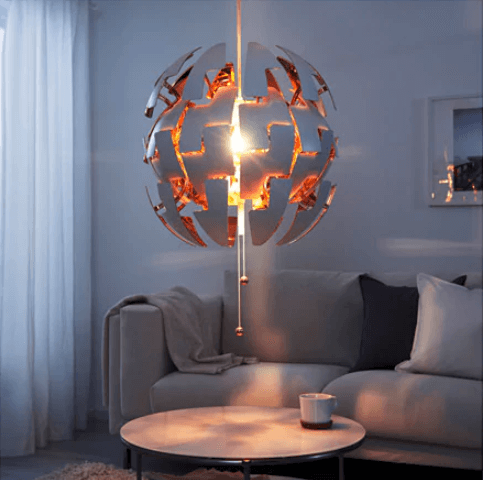 Lamp with lampshade expanded
#3 Bornincolour's table set infused with Japanese emotion
Japanese-style furniture is favoured by many for its nature-inspired simplicity and functionality. If you are a fan of Japanese aesthetics, you are going to love this table set.
Light wood colours with simple, smooth, round design make the table and chairs blend so well with the sunlight and the scenery outside the window.
I could even feel the breeze coming through windows and blowing on my face now. What a scene!
Love benches not chairs? Or the other way around? You may have the flexibility to customise your table set. Just ask the seller if they have stock for extra pieces.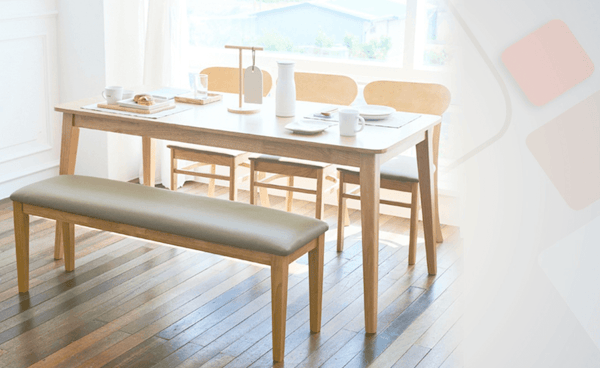 Japanese style table set
Item link:
https://www.bornincolour.com.sg/sale/kokoro-scandinavian-6-seater-dining-set-a-1600-table-3-chairs-1-bench.html
Price: $1299 -> $699
Discount: 46% off
#4 Bornincolour's smiley office station
The office station will be a cute addition to your home! Initially designed to place your computer unit and make it more mobile, you can definitely create new ways to use it, such as a bookshelf or storage box on the wheel.
Made out of sturdy material, the office station comes in creamy Macaron colours such as pink, black and light green.
Adorable as it it, you may find yourself smile instantly for every time you see it.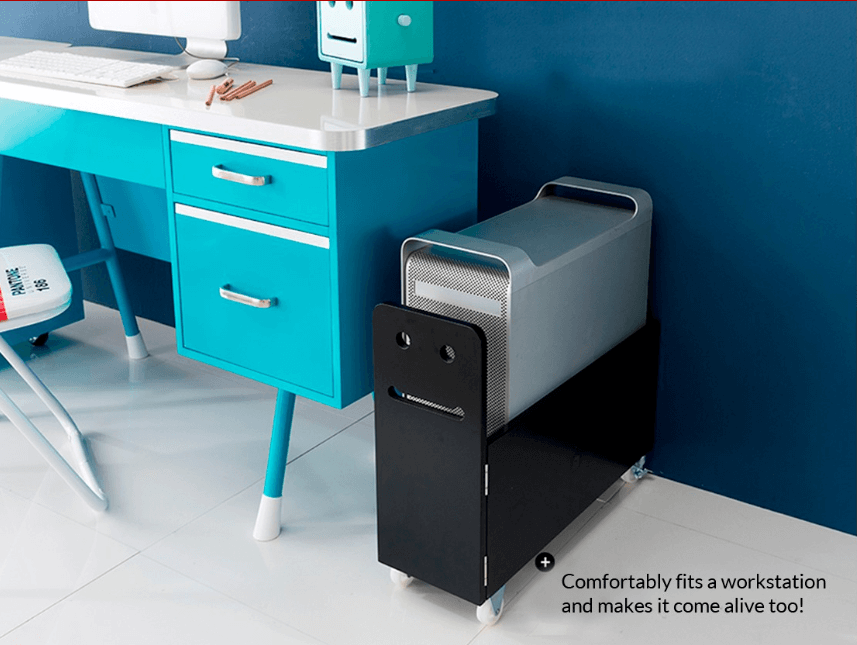 Office station
Item link: https://www.bornincolour.com.sg/sale/macaron-office-station-robbins-dark-choco-black.html?color=Black
Price: $269 -> $109
Discount: 60% off
#5 Chic versatile beanbag from Softrock
Beanbag is a lovely addition to your home! It feels soft and gentle no matter you are sitting, lying or even rolling on it, a wonderful for nap or resting.
Flexibility aside, this beanbag is made with a durable inner bag and removable cover that allows it to be cleaned. This piece is meant for long term use!
Additionally, the color and fabric of the beanbag make it look of high class, which creates another point for you to brad about your beloved well-furnished home.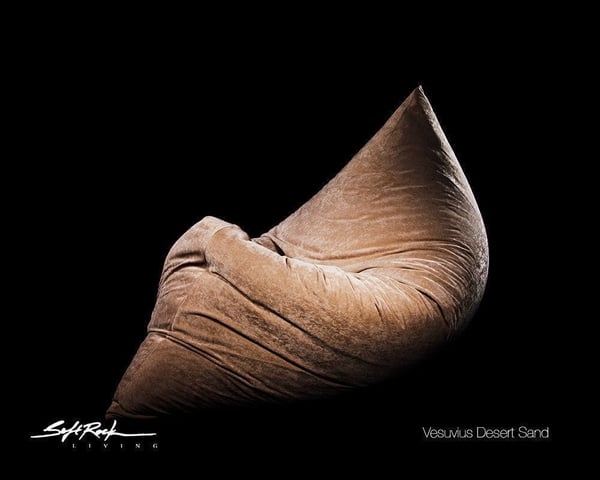 Beanbag
Item link: http://stories.cromly.com/stories/Trending/gss-alert-30-living-room-furniture-and-accessories-on-offer
Price: $269 -> $228.65
Discount: 15% off
#6 Ergonomic luxury armchair from Lush
Having stiff shoulders and neck? Does your back ache after whole day's mugging at work? An ergonomically supportive chair is a solution to relieve these pains and bring you towards a healthier living.
This armchair follows a unique Pyramid shape to offer more support at the base part of our back. It is creating an urge in me to try it out as a reward to my sore back after so many years of stress from my incorrect sitting posture.
#sitright, #backachefree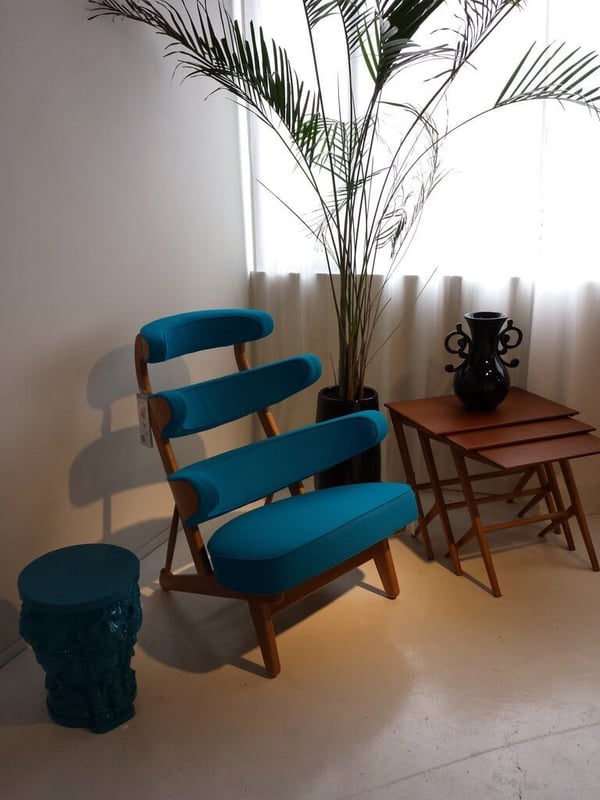 Armchair
Item link: https://lush-lush.com/products/pyramid-chair-br-clearance-sales
Price: $3400 -> $799
Discount: 76.5% off
#7 Scandinavian chic sofa from Nook and Cranny
Yes, the sofa is just simple and beautiful.
The denim blue fabric exudes a young heart. It easily matches many colours so you have all the choice to choose carpet and cushions you like.
The thin leg and lean armrest design make your space look larger than it actually is, making you feel free, poised and relaxed at home.
The cushion covers of the sofa can be removed so the maintenance is simple and easy.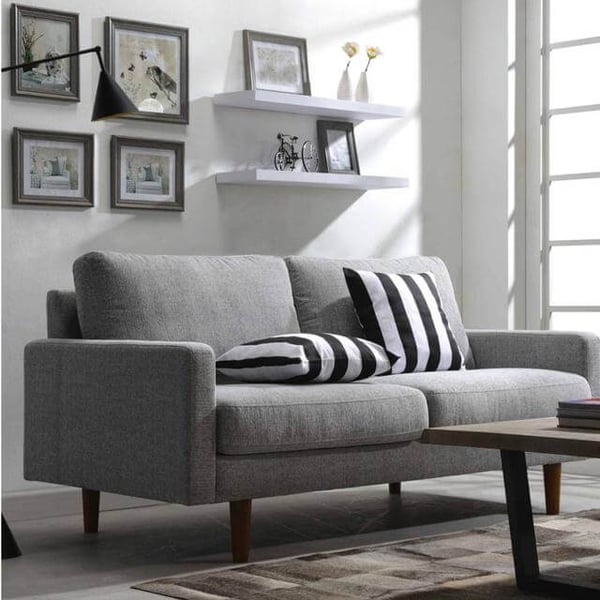 2-seater sofa
Item link: https://www.nookandcranny.com/collections/sofa/products/chicago-sofa-grey
Price: $1088 -> $599
Discount: 45% off
#8 Exquisite porcelain bowl from Scene Shang
What a wonderful piece of art!
Look at its semi-transparent glaze iridescing under the light like a opal. I am overwhelmed by its sheen.
Not only the lustre but the smooth round shape makes the bowl alluring.
It would be a luxury and enjoyment to be able to take food from this artful bowl.
If not used for dining, simply putting the bowl in your display shelf would add air and taste to your home.
To make you feel proud of this bowl, probably only royal families in ancient China would have the privilege of using containers of this high level of craftsmanship.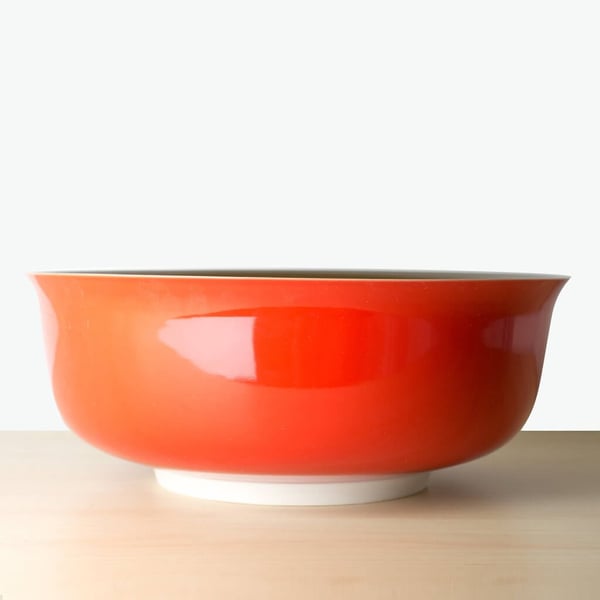 Porcelain bowl
Item link: https://shop.sceneshang.com/collections/sale-items/products/large-porcelain-polychrome-bowl-floor-model
Price: $229 -> $161
Discount: 30% off
#9 Multi-functional bread cooker from Robinson
Did you ever tried freshly baked bread right from the bread machine? I did and I would never forget my amazement about its taste. It was delicious beyond words and definitely never be matched by commercial bread sold in the market.
Therefore, why wait to buy a bread cooker to make that magic taste happen?
This bread cooker may just be the right partner you need.
With 12 settings that allow you to create various pastry, cakes and even jam, you can release your creativity to create your signature bread.
Create that heavenly taste like no other. Everyone will remember your flavour for long, if not forever.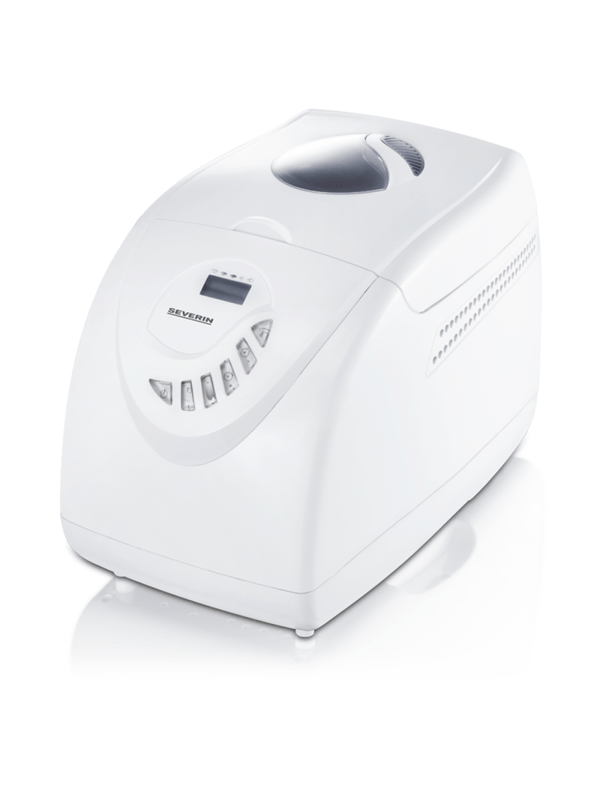 Bread cooker
Item link: https://www.robinsons.com.sg/products/bread-maker-1
Price: $179 -> $116.1
Discount: 35% off
#10 BBQ Grill from Robinson to bring delicacy to home
BBQ is essential part of weekend activity for many Singaporeans. Putting the interesting part of making juice yummy food aside, the fire setting part is no easy task.
That is how this BBQ grill comes in to help.
No more using all of our strength to shake fans to keep charcoal burning, no more starving to wait long time for the fire to be set, no more BBQ smoke running into eyes, this grill will take us to a smoke-free era.
Better still, this comes with the convenience of grilling at home, while keeping the option of outdoor BBQ.
The grill also has a lid to lock heat in for faster cooking. The lid can also be closed to keep BBQ-ed food clean when we are not eating.
Your kids will re-joyce over the grill. Let's wait to see.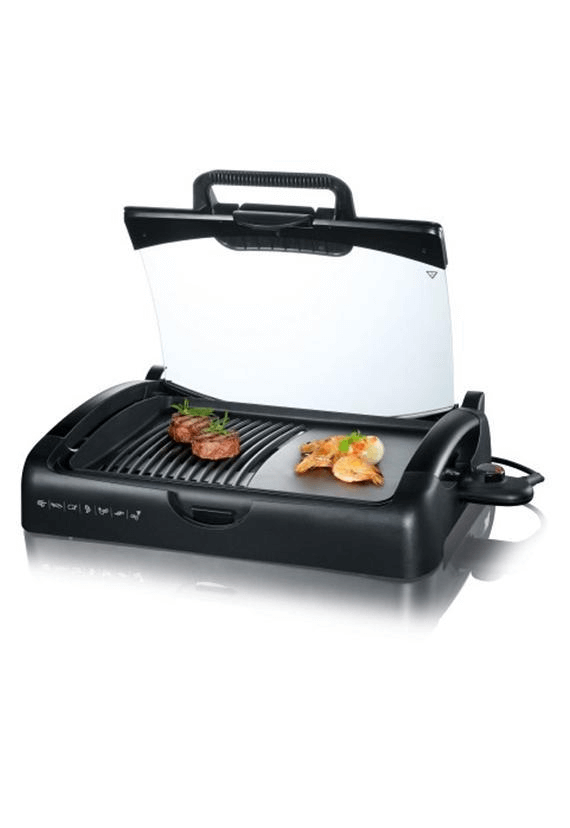 BBQ grill
Item link: https://www.robinsons.com.sg/products/bbq-grill-with-lid
Price: $249 -> $179
Discount: 28% off
Happiness continues after shopping
Happy shoppers sometimes find it hard to squeeze all booties into limit space at home, especially when you buy in large pieces like furniture or home decor.
Here Spaceship Storage can help. Simply dial up at +65 6220 0126 to book a storage plan, our crew will come down to your place to take clutter at your home. Or


Photo Credit: Ikea bed 1 | Ikea bed 2 | Ikea lamp 1 | Ikea lamp 2 | Table set | Office station | Beanbag | Porcelain bowl | Armchair | Nook and Cranny sofa | Bread cooker | BBQ grill