Always dreamt of a walk-in closet but you're staying in a HDB apartment? Dream no further, see how these smart interior designers craft out a space for their clients to get their desired walk-in closet. Home is where the heart is, waking up to an organised, colour coded full size wardrobe couldn't be more satisfying. Spaceship seeks to change how people live - to maximise our living space and enhance every individual's lifestyle.
We found these inspiring works of HDB walk in closet from Icon Interior Design and DISTINCTidENTITY and had to share them with you!
Beautiful HDB Walk-in Closet
Icon Interior Design
Website: http://iconinterior.com.sg/
"A home is a reminiscent of the external heart, as such we take outmost care in our planning and designing when we build an interior to suit individual dreams, expectations and lifestyles. The process from design to build becomes a journey of self-discovery
– a journey unknown but experienced by many."
Project in Punggol Field HDB estate
An elegant wardrobe for bags and clothes storage.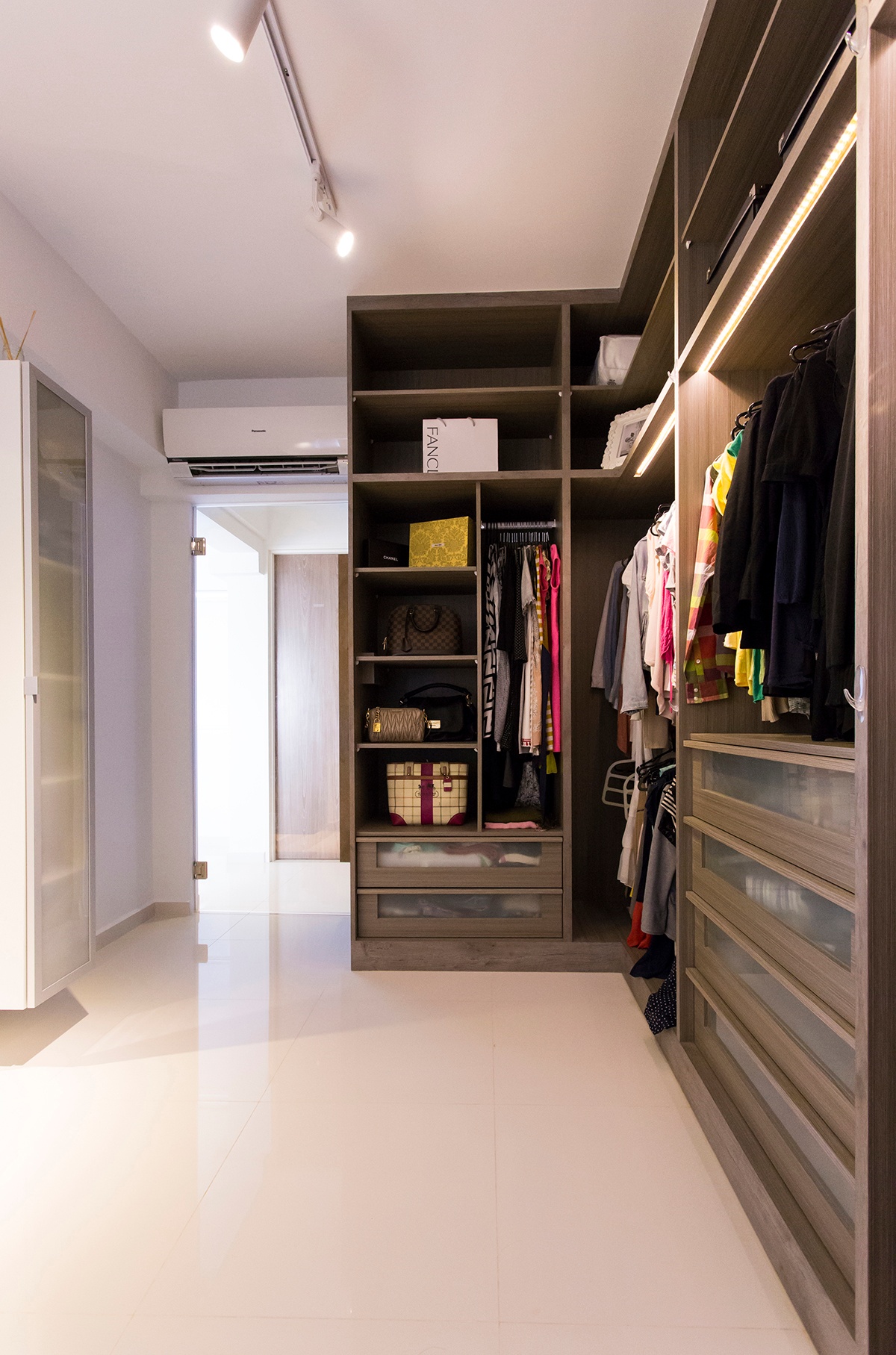 Ample space to space out shirts so that your ironing efforts don't go to waste!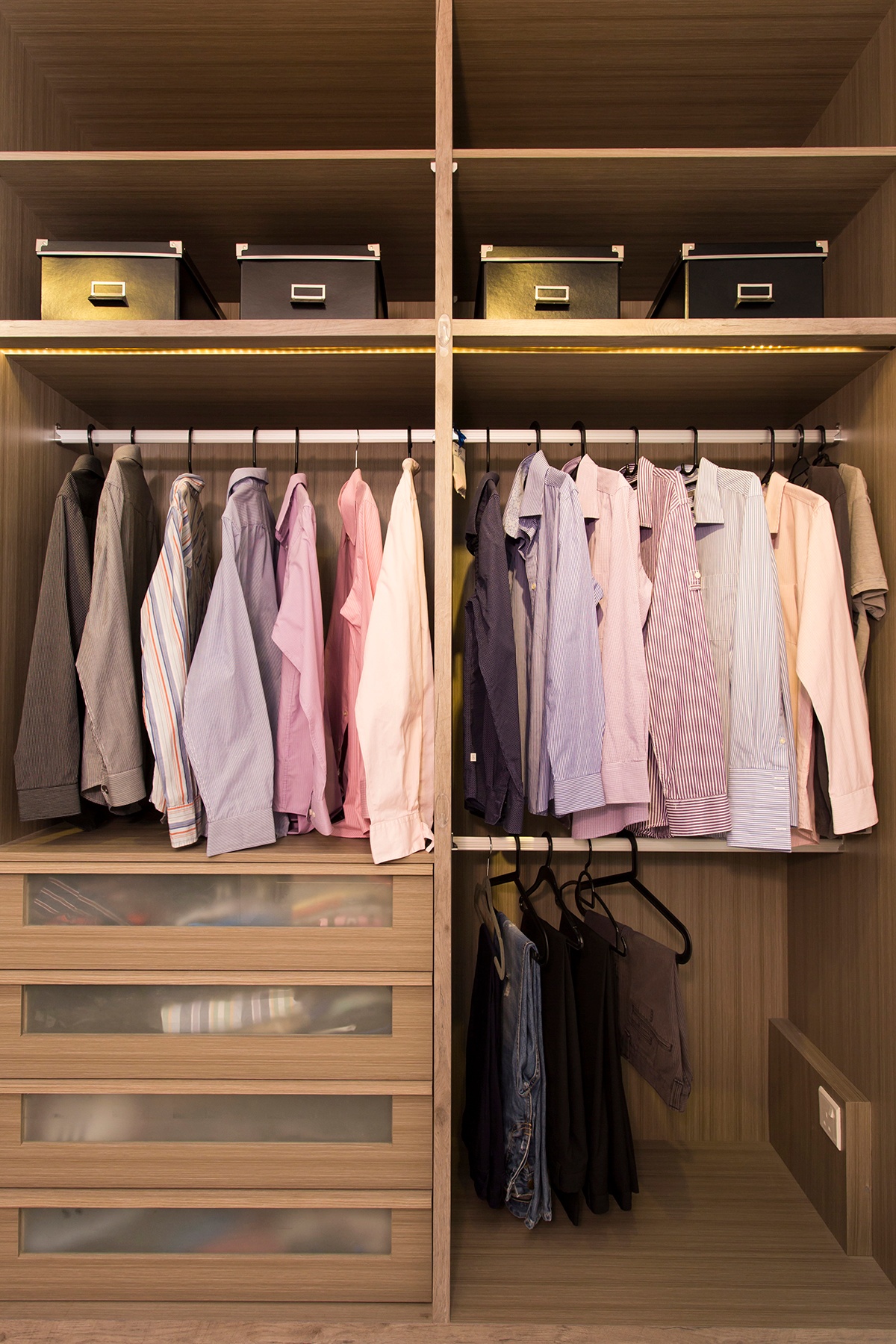 Project in Punggol HDB estate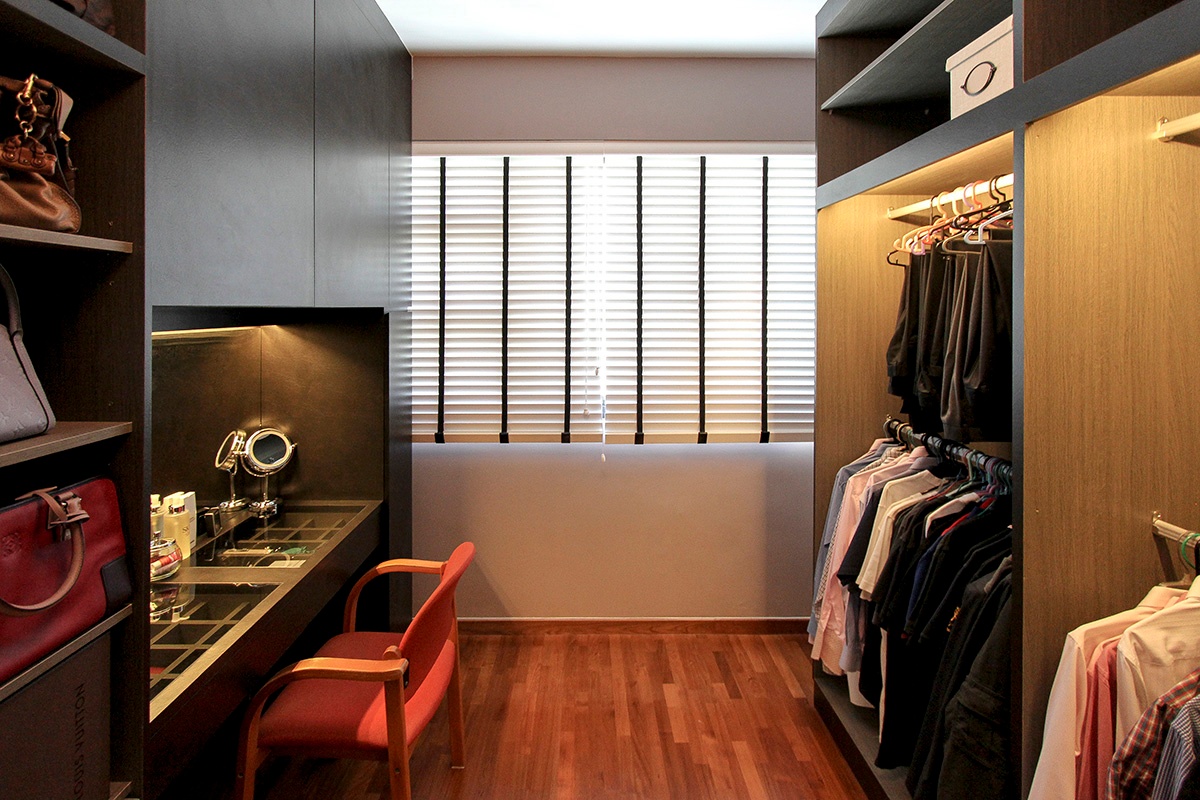 Hers on the left and his the right, does it make him always right?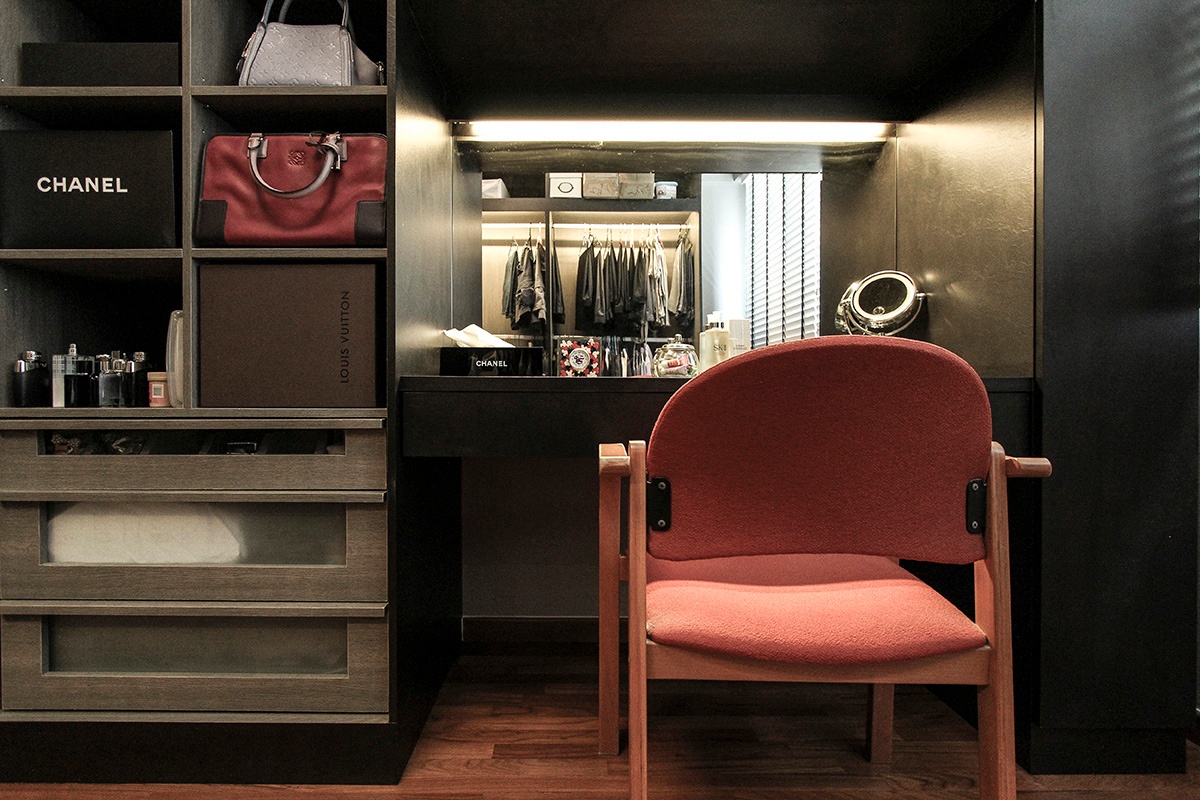 A dressing table within your closet makes dressing up a whole lot easier.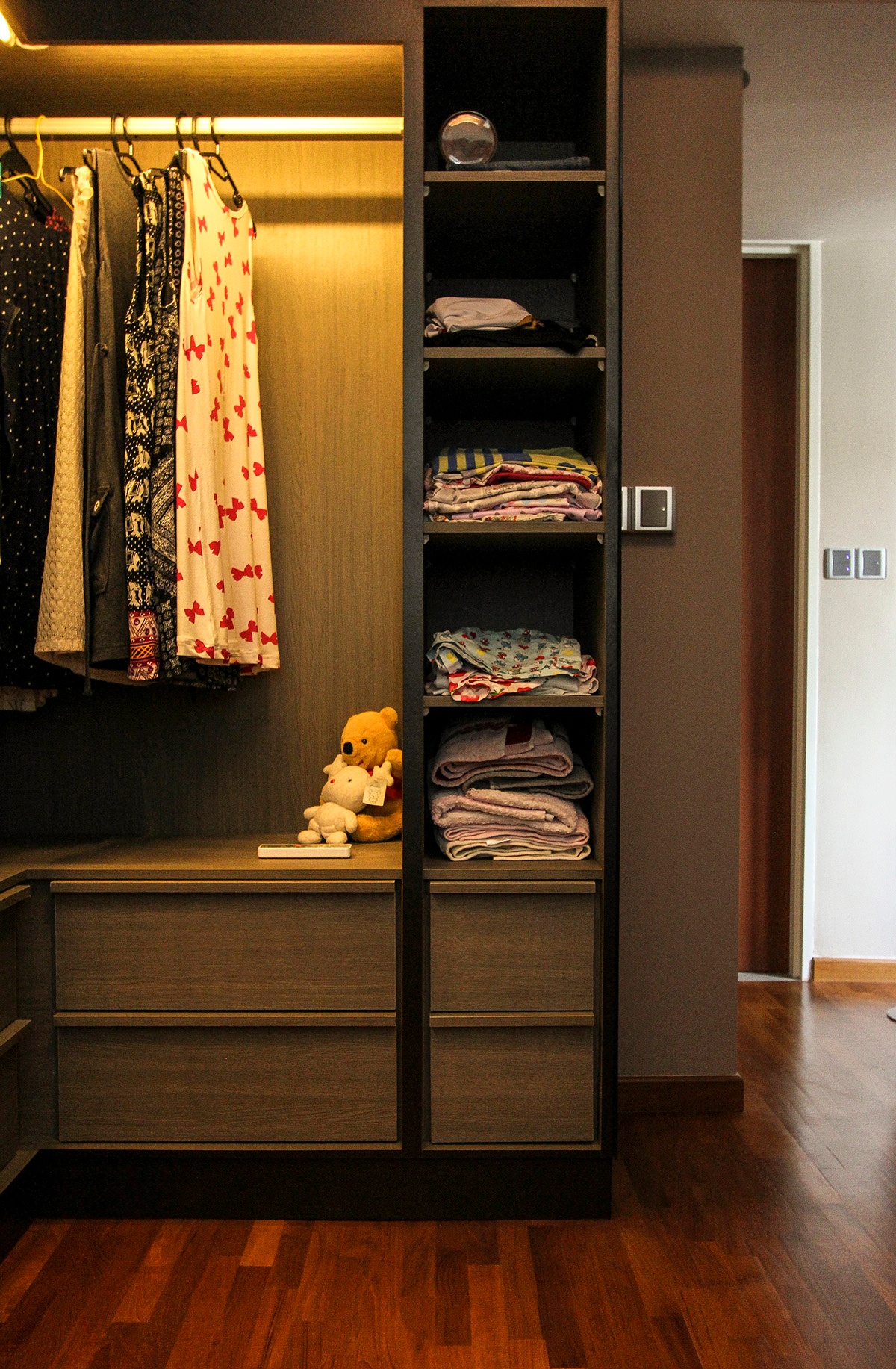 Different shelves for him and her.
Project in Kim Keat HDB estate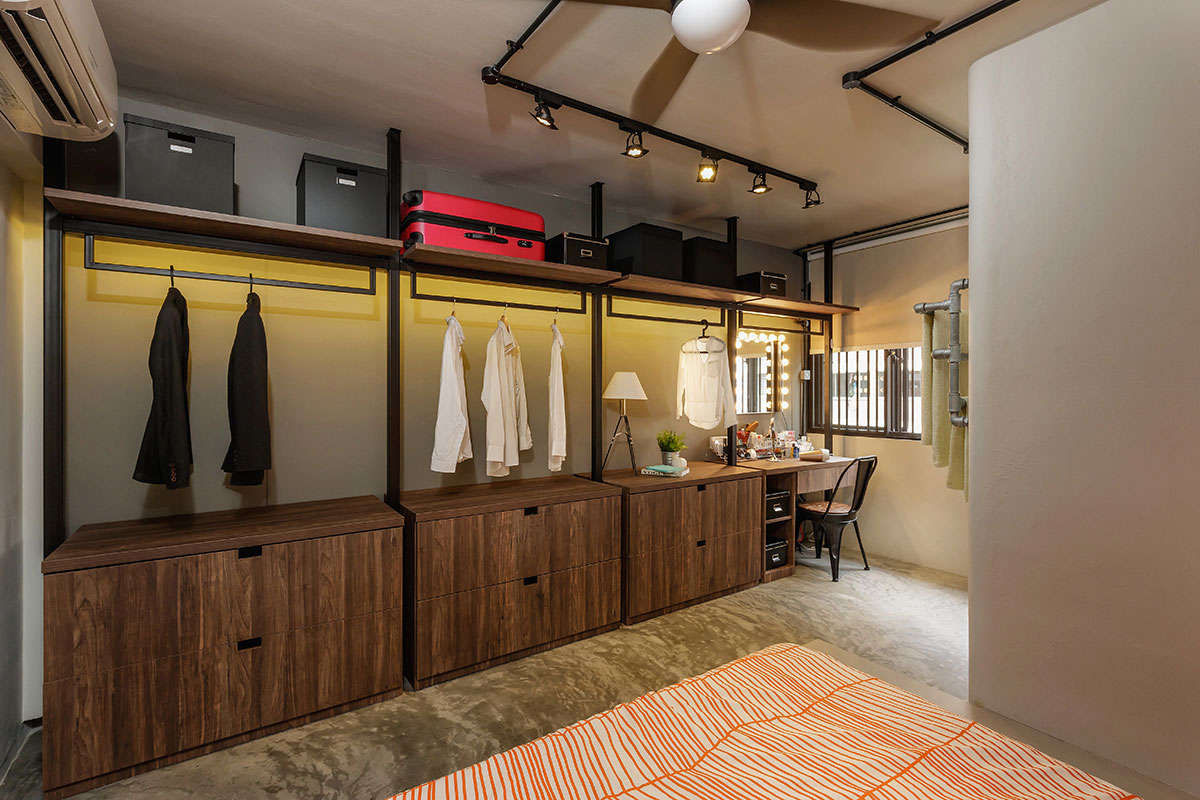 Separate the whites from the coloured.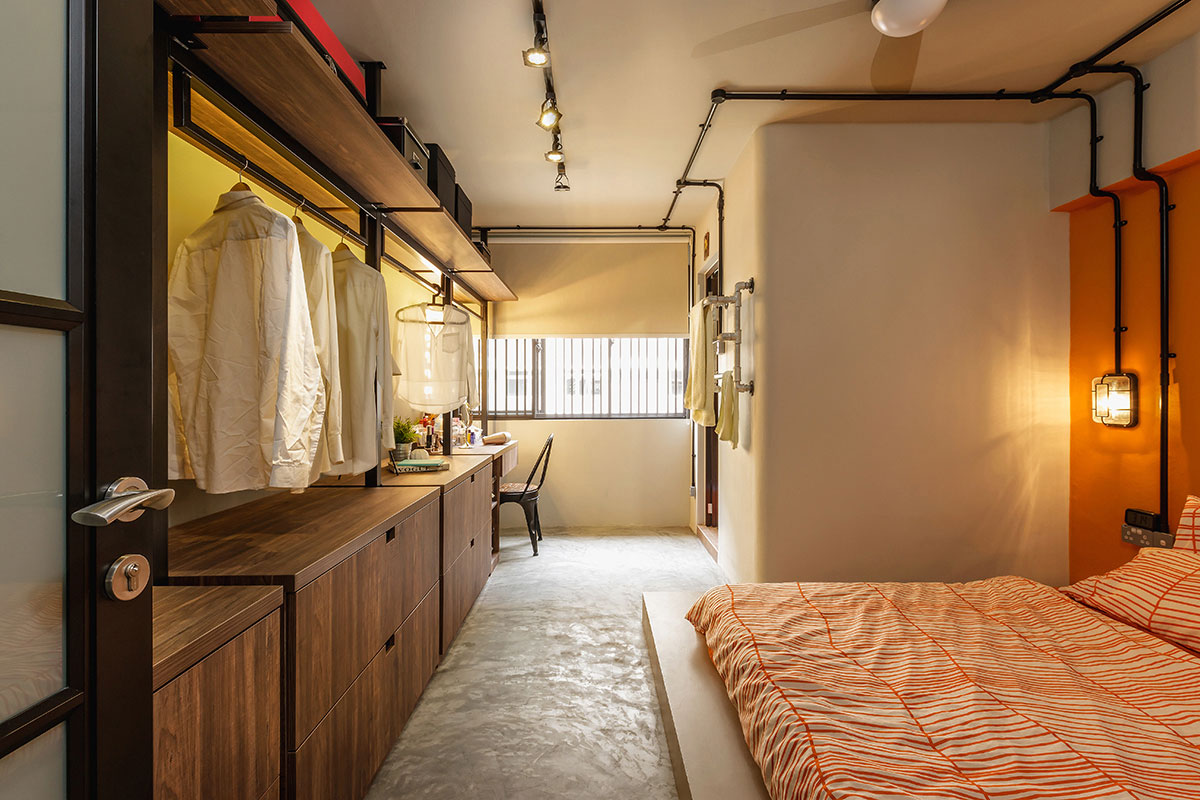 Elongate your this dashing customised storage unit.
DISTINCTidENTITY
Website: https://www.distinctidentity.com.sg/
"At DISTINCTidENTITY, we have a strong 'Desire to Inspire' for every projects that we come across. To turn the ordinary to extraordinary; our design philosophy is modernistic and avant garde. We are expanding our design field across all levels of spaces, and we believe in quality services."
Project in Bukit Batok
A contemporary twist on open concept wardrobe.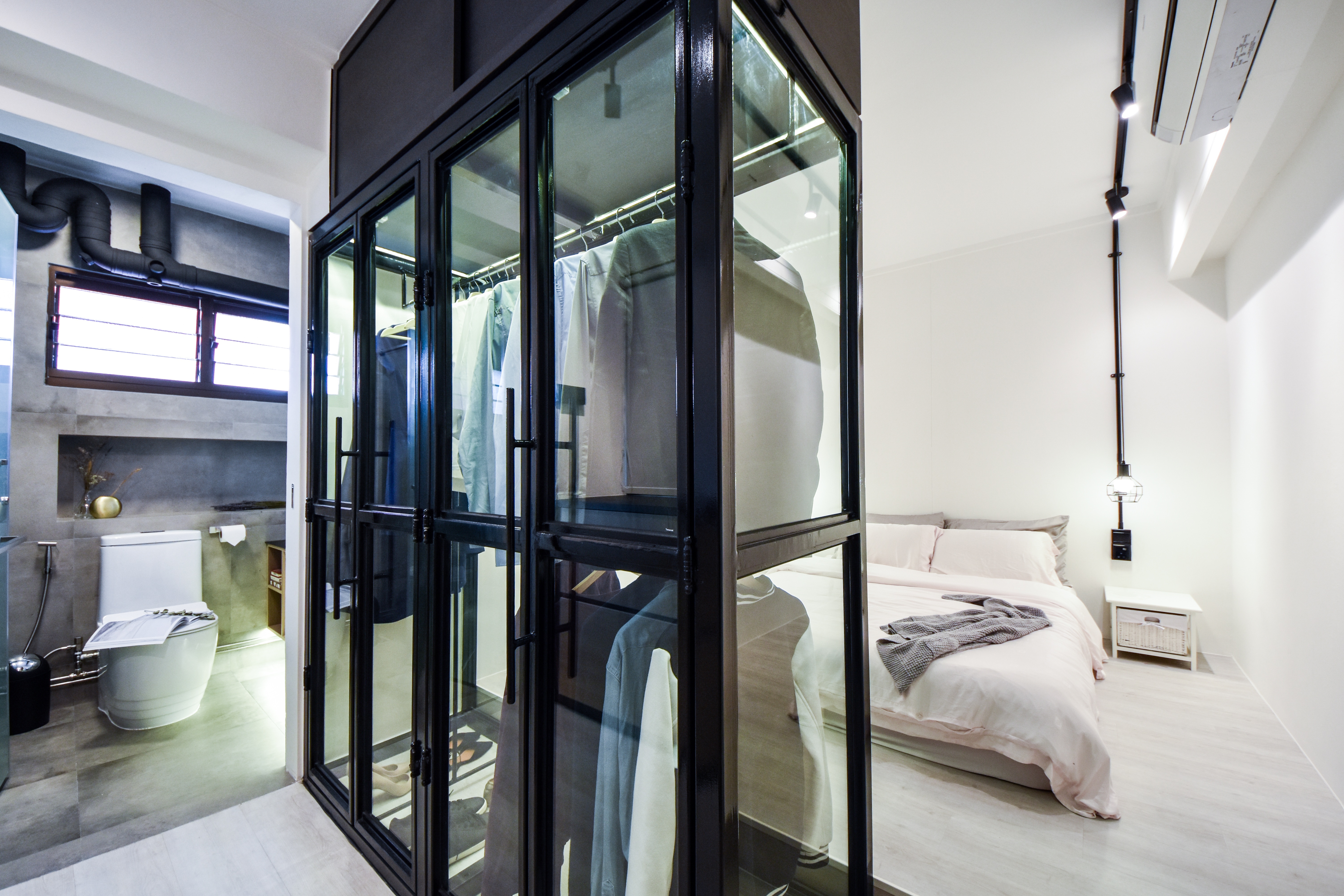 A dust free view.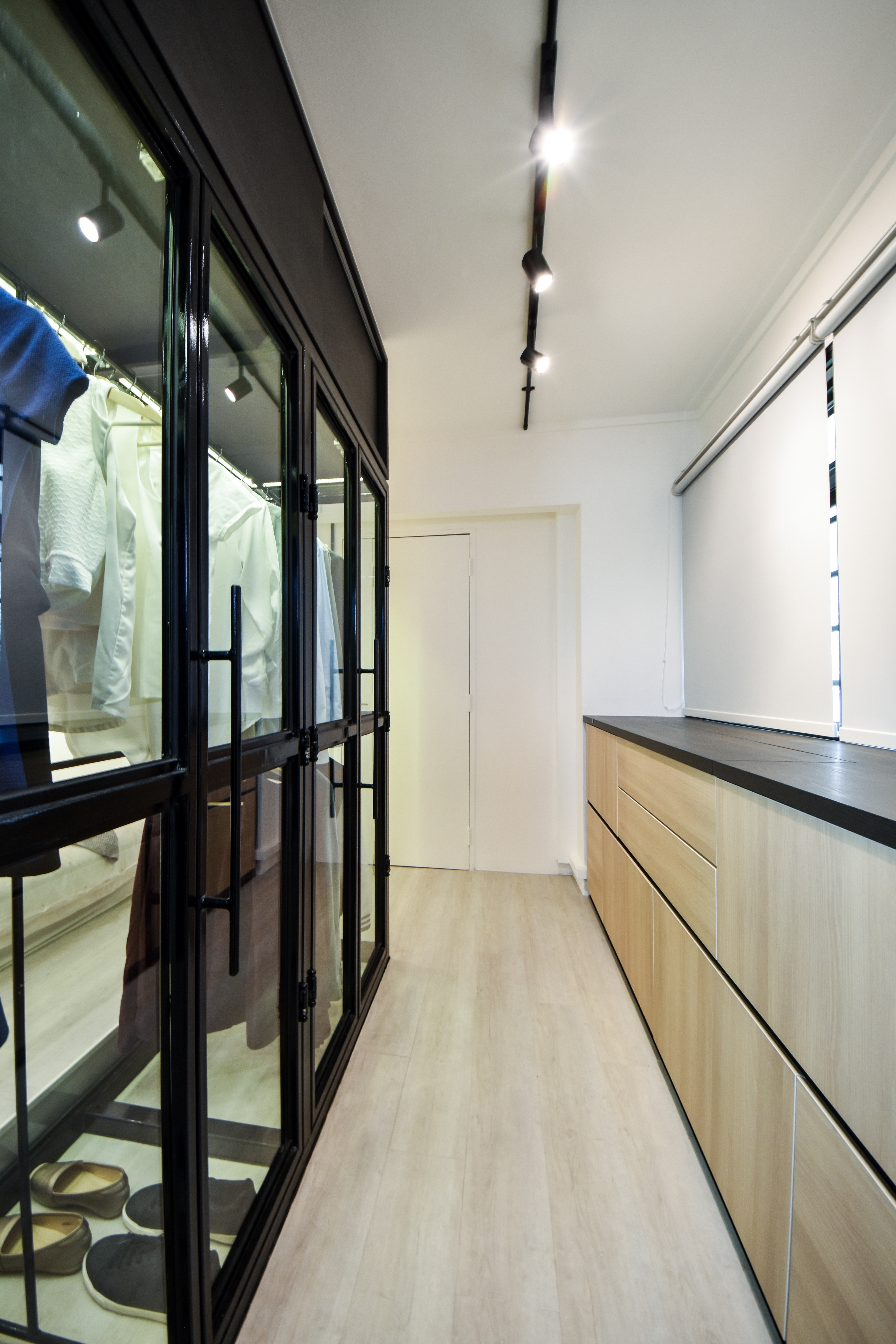 Creating walk ways and maximising space with storage.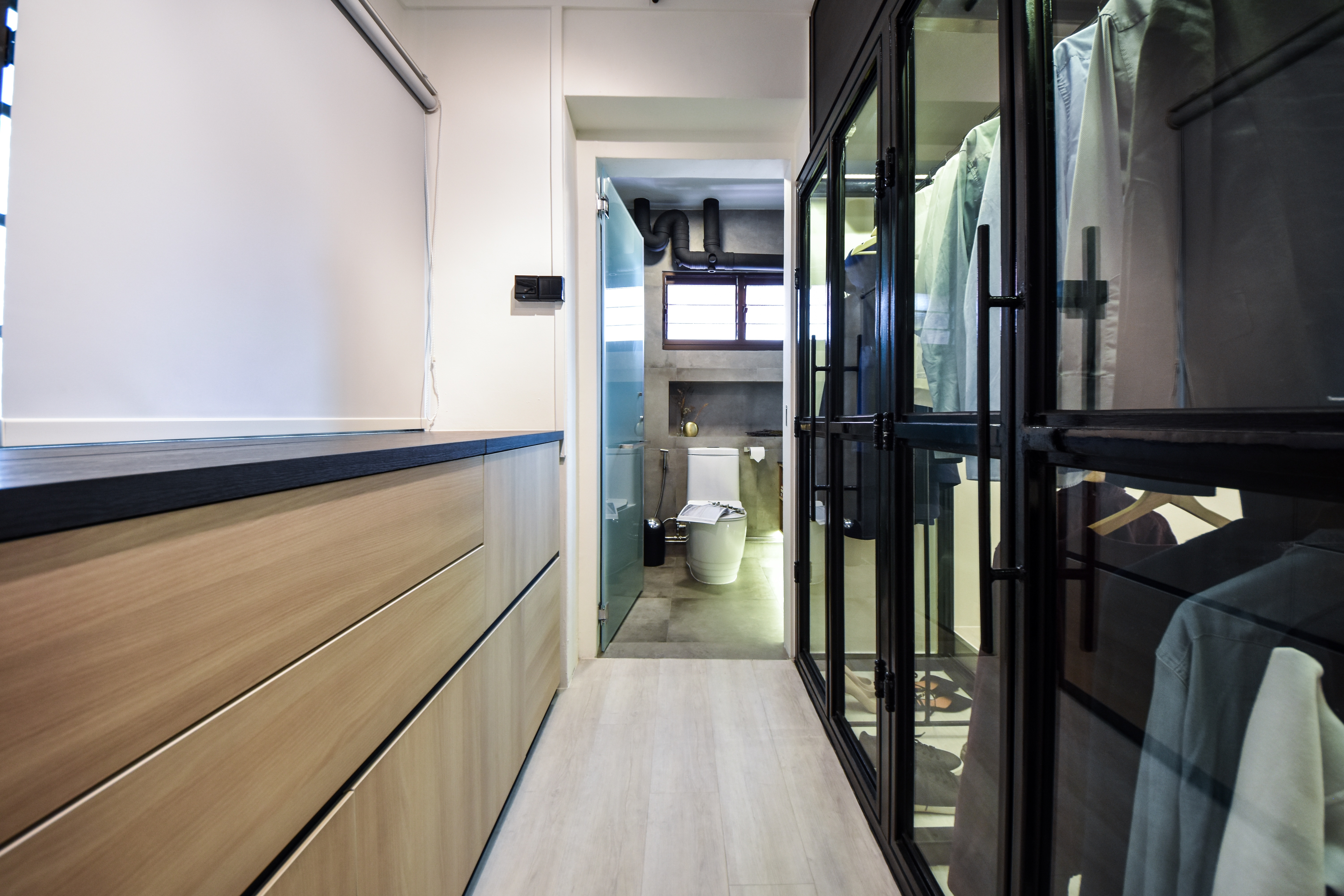 Whether you're looking for an open concept closet and a traditional wardrobe, these interior design companies can actualise your dream home. Check out their website for more of their works.
Have a unique wardrobe that you will like to share? Post a link to the photo in the comment box below. (:
Have a blast today!