From office/ house renovations to limited space within your house, let's admit it. Between packing, finding a moving company and sourcing for a suitable sized space for storage, all of these can be a stressful affair.
But imagine this, placing an online order for a convenient date for moving , or perhaps opting-in for packing service, paying for transport and storage based on what you use on a monthly basis. This way, Spaceship manages your move and storage, so you don't have to.
All of these means a hassle-free move-to-storage, flexible storage period, and paying-per-use based on your requirements, just a click away here.
The nostalgic "new house" smell, the voice echoes, the cool breeze, the feels, as you gaze upon your furniture being removed.

No lifting from you is required, not even your finger. With our expertise and your instructions alone, items will start moving around, things will be packed, stuff will be gone.
Of course, with your prior acknowledgement, permission and a security deposit☺️.


Why opt-for Spaceship Door-to-Door Storage?

In a nutshell, we provide flexible storage space for rental with a strong emphasis on convenience, affordability, quality and efficiency.
Straight from your doorstep, we will collect your items to be stored in our storage facility. And when the time comes for you to retrieve your items, we will send them back to your doorstep, all at your own convenience.
There aren't any item preferences, we do it all, from small luggages and carton boxes, to a huge king size bed mattress and pianos. Everything but illegal items and restricted items, for example, consumables, liquids, alcohol, flammables. You know, the usual.

Whether it be house renovation, office renovation, relocation or even short vacation breaks, we provide temporary storage in accordance to your requirements with only a minimum commitment period of one month. Yes, only a month.
The collections/deliveries will be handled by our very own team of professional movers whom we can confidently assure you that they are nothing but detail oriented, careful, diligent and hardworking. But of course, actions speak louder than words.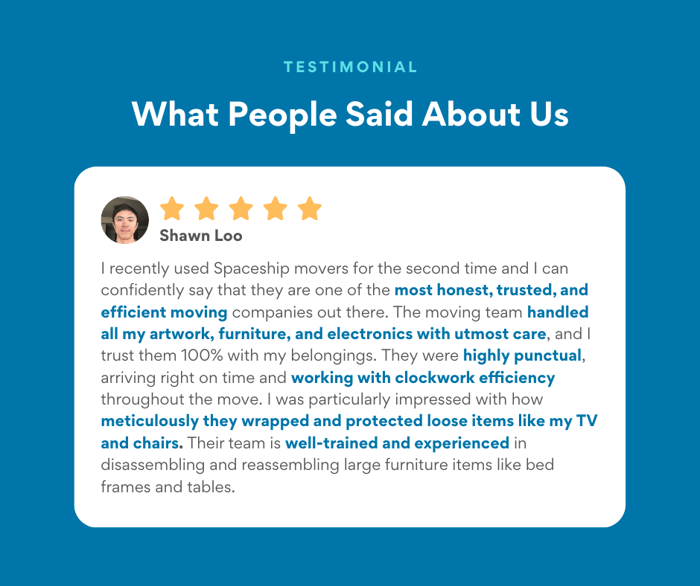 Door to Door storage service is an all inclusion product that provides you with both storage and transportation services. Enjoy the convenience of having your items being handled by only one party. In fact, we encourage convenience so much that we even help to inventorise all of your items! Imagine having your own inventory list that belongs to you and you only. Store your items with us for as long as you need with a peace of mind.
Also, since we are the one and only point of contact for you, it's easy to get in touch with us.
Complaints? find us.
Feedbacks? find us.
Compliments? you know where to find us.


So how does this whole Door to Door storage work?

In short,
Select a storage plan that best suit your needs, and when you are ready, choose your preferred dates and place the order online

We will deliver the packing materials to you if needed (carton boxes, tapes, bubble wraps)

Once you are ready, our movers will drop by to collect your items and move them our storage

All your items will be inventoried, and a digital inventory list will be available for you to view them online via your Spaceship Account.

When you want some or all of your items back, all you have to do is select your items online and we will schedule a date to send your items back.
Ready to place your order? Click here to get started.