Mother's Day 2018 is one month away so it is a good time to start thinking about how to show your appreciation and love for her in Singapore.
Jewelries and clothes are all-time favourite for ladies but it can be a bit difficult for you to make the right pick. Since there are numerous ways to express your genuine love, why not try these fresh and great ideas this 2018 in Singapore to make your mom happy? They do not cost much yet can equally make your mom feel happy.
Make 2018 Singapore Mother's Day Special with These Ideas
#1 An artistic Mother's Day in 2018 with a box of fresh blooms in Singapore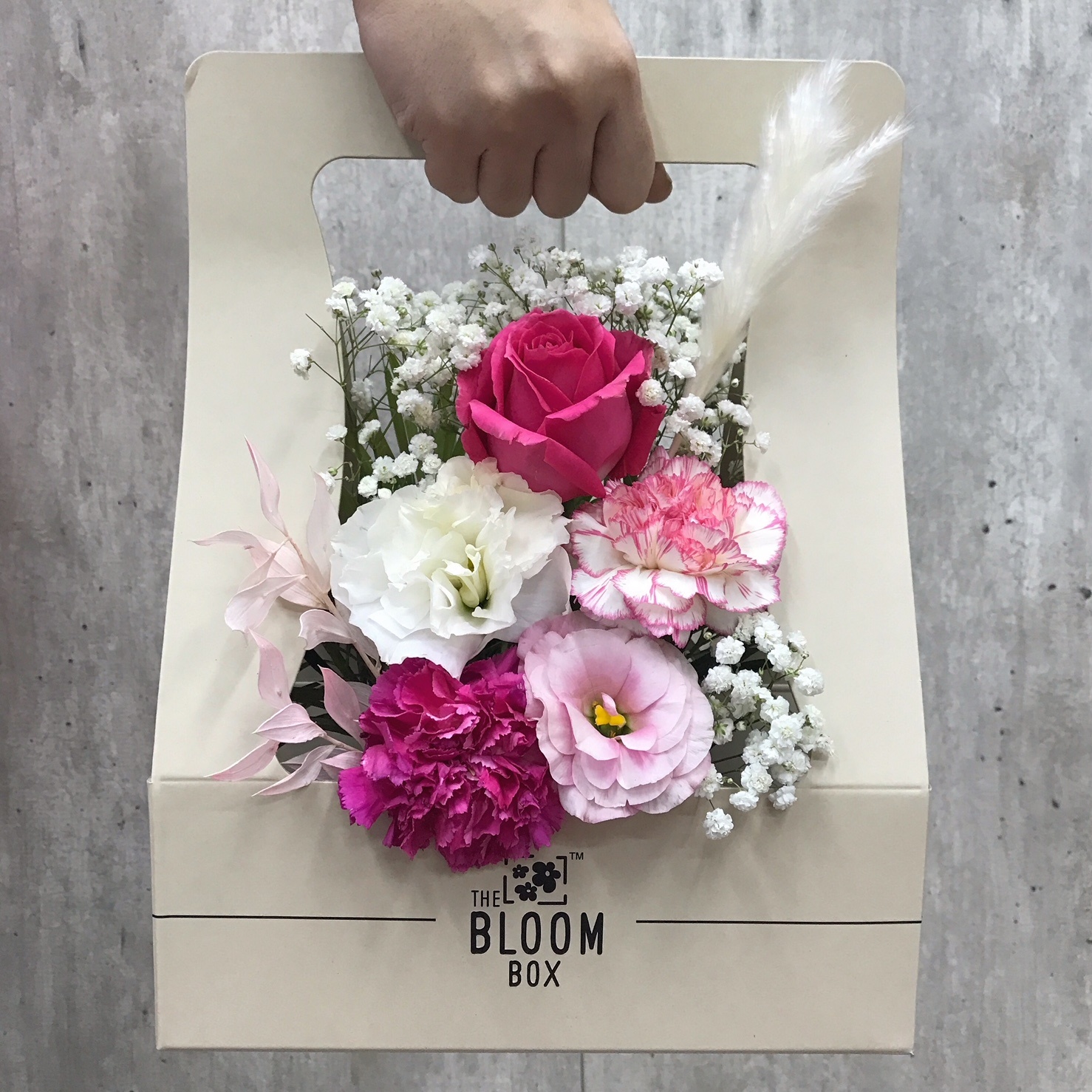 Great gifts do not need to be expensive. Carefully arranged in an artisanal fashion, fresh flowers by The Box Bloom Singapore bloom in a lovely basket with affectionate messages. Your mom will definitely be refreshed by the light colours and dreamy shapes that exudes life and your love.
This box comes at $38 and a box of double flowers at $60, a pricing that is more affordable than many others at its standard in Singapore.
What makes this Mother's Day at the Bloom Box so special? You are going to have one unique combination of blooms for each day from April 11-13. Stay tuned on their website to see their surprise offerings. You may end up buying each day since you adore each design so much.
Another thing well worth mentioning is that The Box Bloom offers special bloom box with bird's nest inside, especially suitable as a gift for moms. Standard bird's nest box is sold at $65 while a bird's nest plus box at $90.
Website: http://www.thebloombox.com.sg
#2 Mother's Day 2018 can be lasting with extraordinarily beautiful orchids in Singapore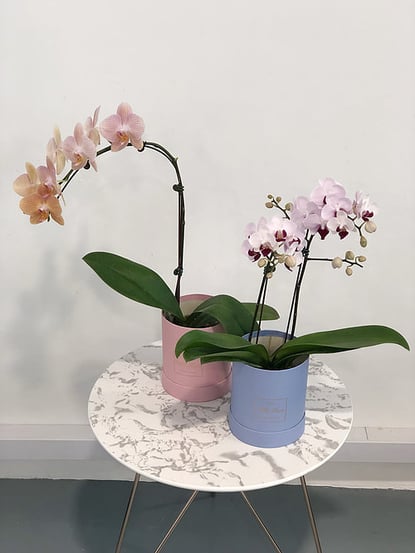 I chanced upon this gorgeously elegant orchids in Singapore and adored it so much. Exquisite blooms attached to the end of a long smooth round curve with vivid colors dangling in the air, as if butterflies were flying around.
Since ancient times, orchids symbolise beauty, thoughtfulness and refinement. Praise your mom with this classy flower and see how her eyes shine when she first sees it.
Mini Phalaepnosis Orchid in Petite Round Box is sold at $69 with multiples colors to choose from for the box and the flower petals.
Website: https://www.petitefleursg.com
#3 Mother's Day 2018 can be fun with these Messy Buns in Singapore
Being the quick-to-fame first in China and then in Taiwan, Messy Buns 脏脏包 have hit Singapore.
As the name suggests, Messy Bun is coated with such thick cream and flavourful powder that it is hard for you to eat it without getting smudges all over your cheeks and lips. This experience is definitely fun!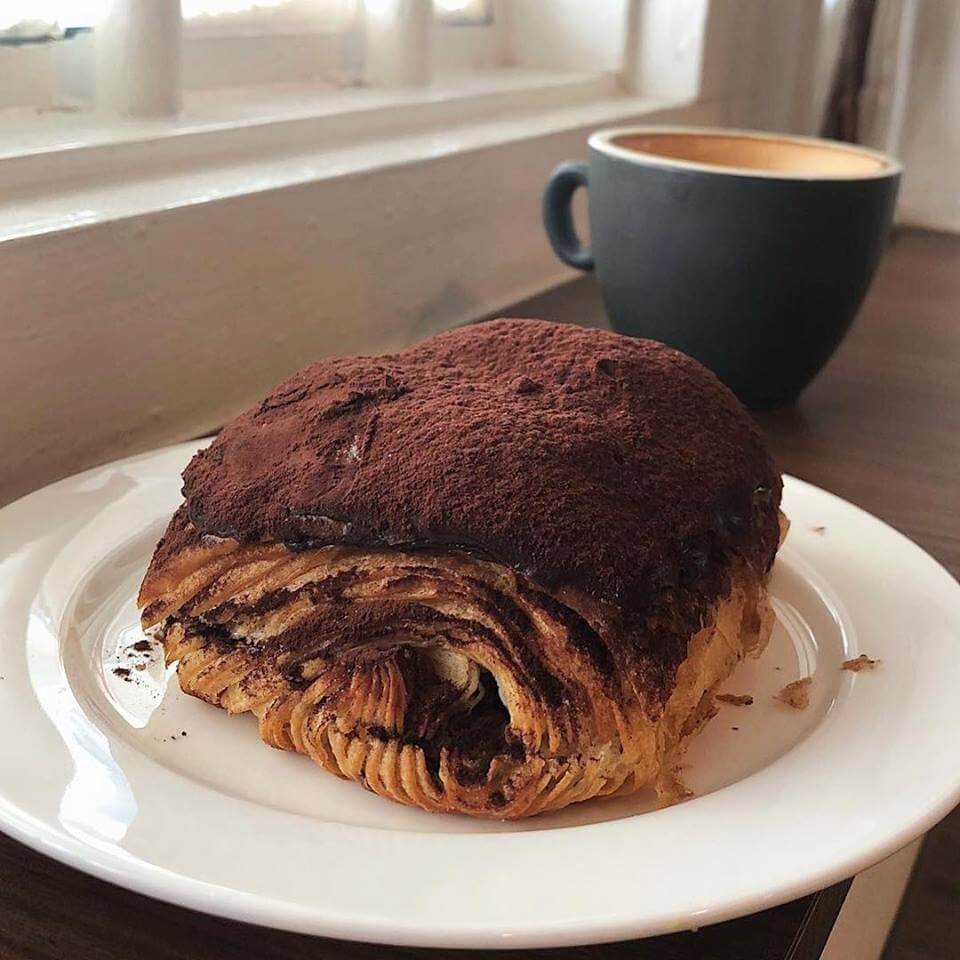 Many bakeries in Singapore are introducing their renditions of Messy Buns. As one of the earliest to offer Messy Buns in Singapore, Keong Said bakery is a great place to bring your mom to try the shot-to-fame bread on the internet. Their Buns come in two flavours: chocolate flavour with custard filling and Matcha flavour with Matcha inside out and many recommended the chocolaty version for the rich filling.
You can also experience a modern version of classical Singaporean breakfast: Kopi O, soft eggs and french croissant instead of toast.
It would be a nostalgic occasion for you and your mom to recall those old days and how you grew to today under her care.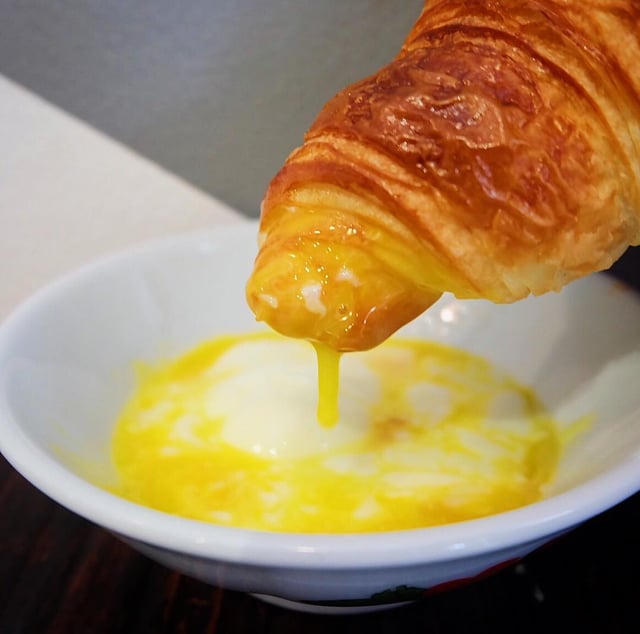 By looking at the egg-dipped golden-looking croissant, can you resist the temptation not to go there and get a hearty bite into it?
Address: 41 Keong Saik Road, Singapore 089146
Contact number: 6909 3199
Price: Messy Bun: $4 for chocolate, $4.5 for Matcha, Croissant Set: $5.3
#4 Mother's Day 2018 made delicious with Mr. Sheng Jian in Singapore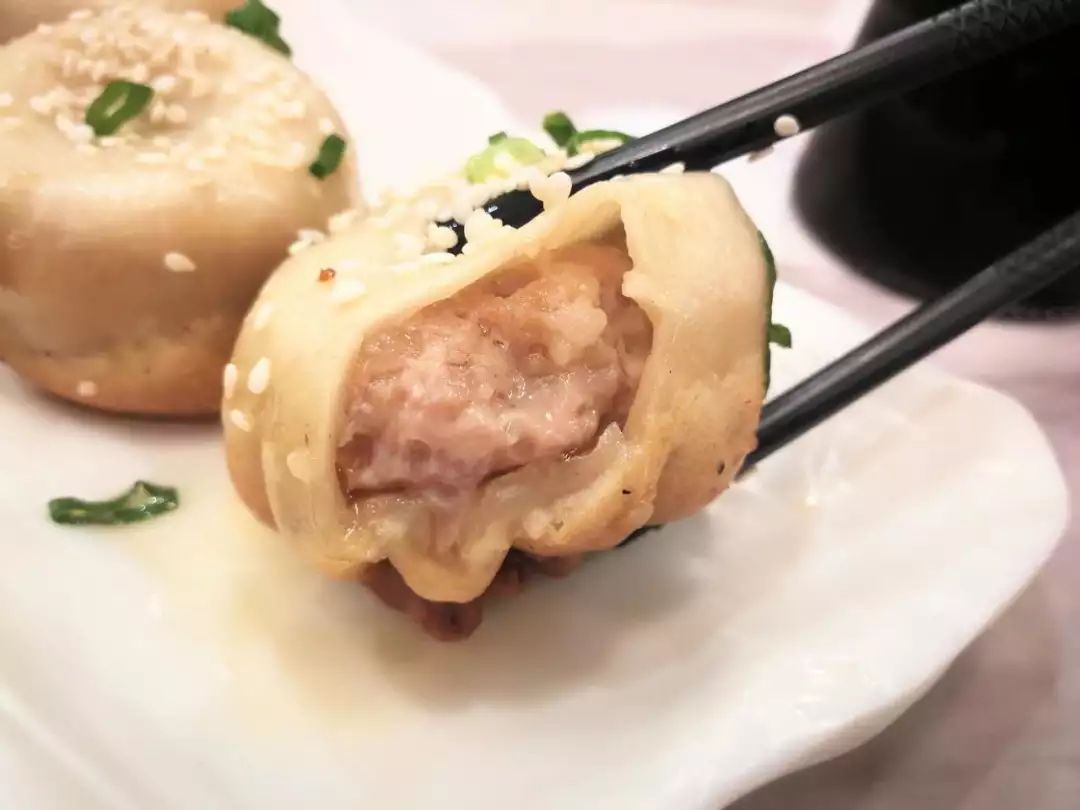 After it runaway success in China Mr Sheng Jian just landed in Singapore this April.
In the past 2 years, Mr Sheng Jian China sold out 5.12 Million Sheng Jian 生煎 (or fried Baozi 包子). Let me remind you that 5.12 Million is roughly the population of residents in Singapore!
With this history, it is a sure-go place to bring your mom if she likes Chinese cuisine.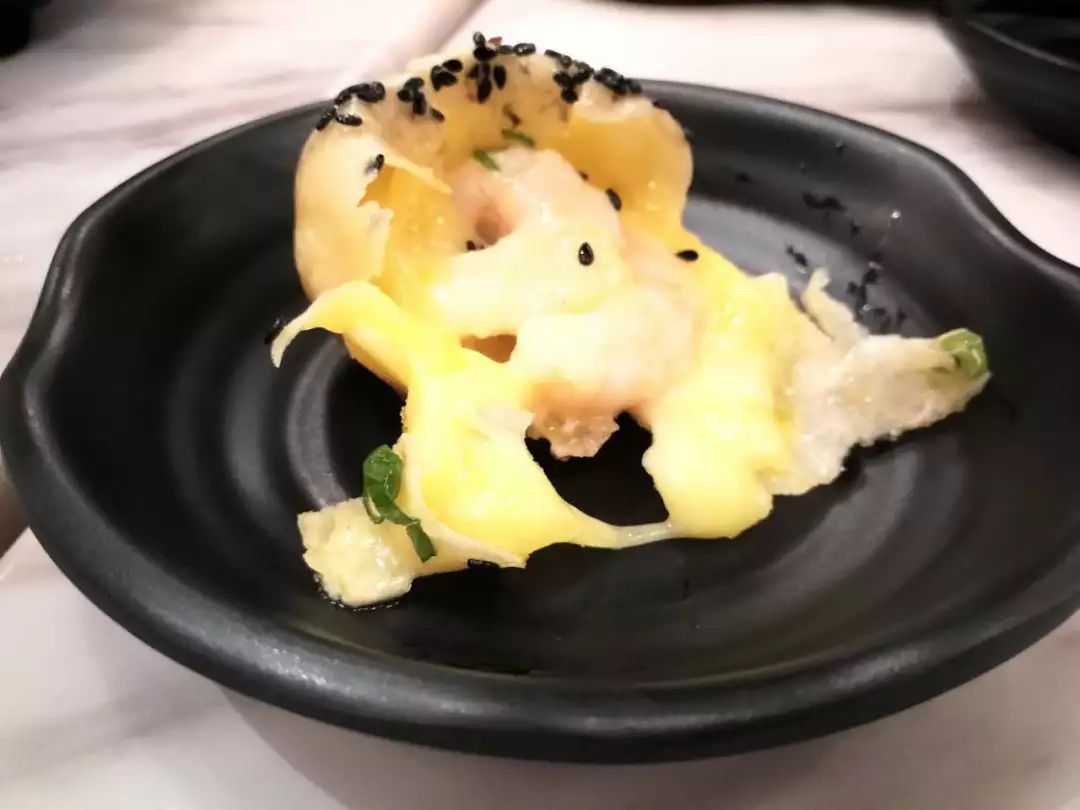 Mr Sheng Jian offers fried buns in three flavours: pork mince, cheese shrimp and Kimchi shrimp. It also has typical Chinese main course like beef noodles and duck bee hoon, all looking tempting.
A Sheng Jian set with 2 pieces of each flavour is good to go with your mom. Besides, you can check out other set meals that offers tasty, enjoyment and value. :)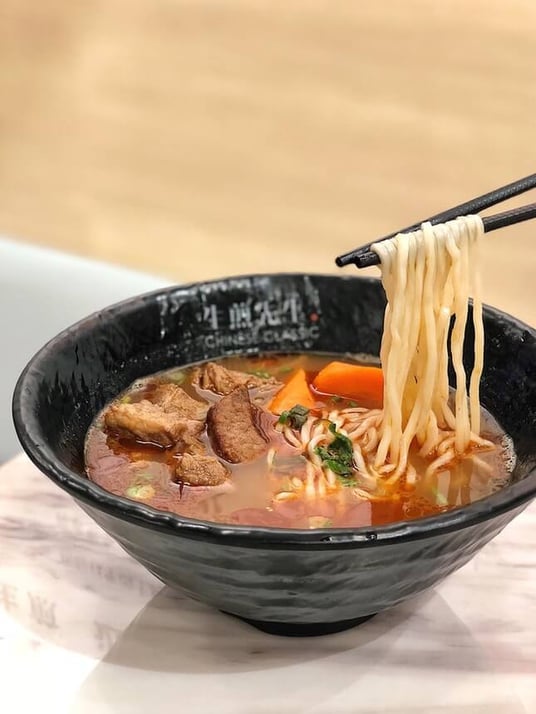 Address: 8 LIANG SEAH STREET #01-01, Singapore 189029
Price:
Sheng Jian set: $12.5/ 6 pieces
Sirloin noodle: $8
#5 Mother's Day bird's nest to nourish her body and soul in 2018 Singapore
In Oriental culture, bird's nest is a treasured nourishing delicacy that is reserved for the emperor and the royals. With the advancement of technology, bird's nest becomes more affordable and available in various forms.
Since 2015, freshly cooked bird's nest appeared in Singapore and appealed to ladies and moms for its good taste and health and beauty benefits. If your mom appreciates the value of bird's nest, you can consider a bowl of slowly stewed bird's nest warmly delivered to your mom's place.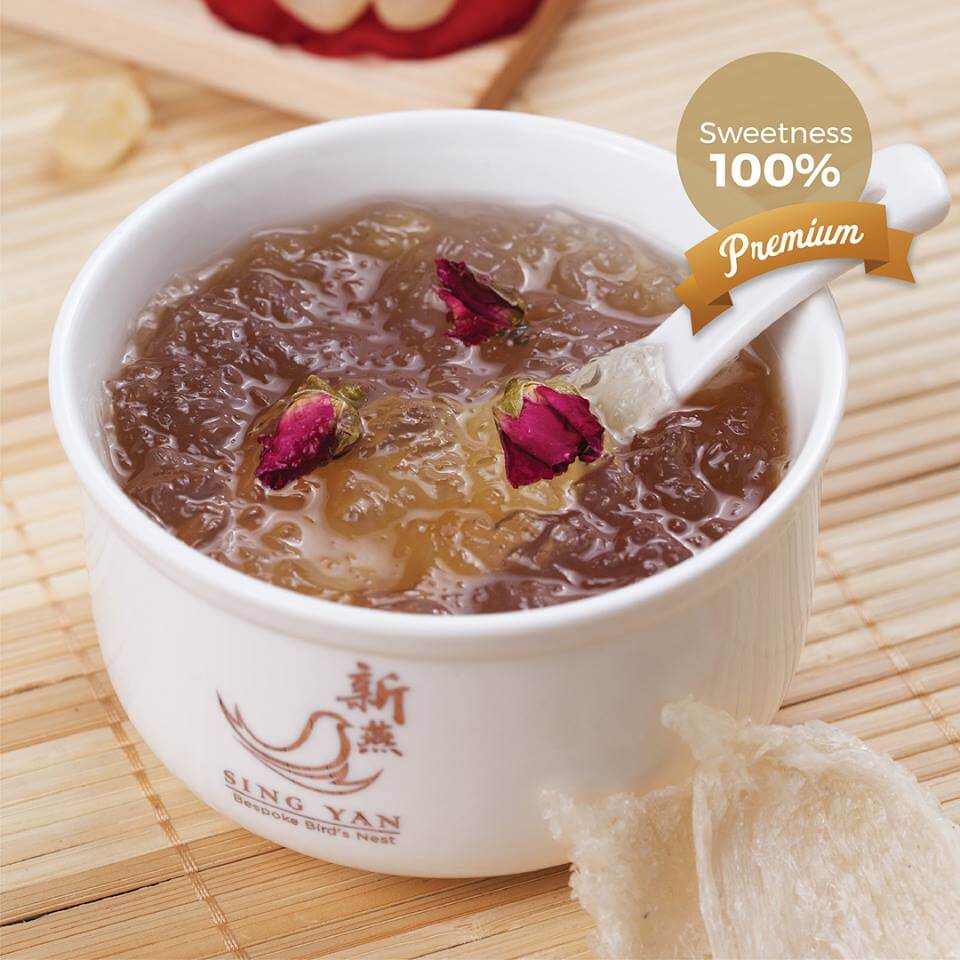 There are many brands on the market and a relatively more popular one is Sing Yan.
Website: https://www.singliving.com/
#6 Maybe the the most practical and caring Mother's Day gift in 2018 Singapore
Apart from all that we can buy for moms, what we do is also a great way to show our love. Things as simple as cleaning mom's house in the morning of Mother's Day can make her feel loved. Here is a list of convenient cleaning services in Singapore to help you if you want to outsource this not-so-easy task.
Additionally, we all know moms spend so much efforts in maintaining the orderliness of our homes. If your mom's home is like that of many people in Singapore cluttered with items, clearing unnecessary things out of your house can be another relief for her for 2018 Mother's Day, since she can feel less restricted and enjoy more freedom at home.
There are many storage services in Singapore, especially self-storage companies. Yet you may want to opt valet storage where you can get free packing boxes delivered, items safely moved and stored with few clicks on the screen.
Interested in this kind of service?
Conclusion
Here we have shared some of the most practical ideas to delight your mom for 2018 Mother's Day in Singapore.
Moms understand us most and would appreciate all of our gift no matter how small it is. At the end of the day, it is our sincerity that counts. Get ready to thank your mom on the special day of the year. Happy Mother's Day 2018!
If you have brilliant ideas, feel free to share with us in the comment box below so we and our moms will benefit from your input :)
Photo credit:
Bloom Box | Orchid | Messy Bun | Croissant Set | Classic Sheng Jian | Cheese Shrimp Sheng Jian | Beef Noodles | Bird's Nest