Most marketers have a love-hate relationship with offline marketing. On the one hand, offline marketing can create such a lasting emotional impact on customers through physical experience that not many digital marketing campaigns can possibly compete with. On the other hand, the time, efforts and manpower required for an offline campaign can be overwhelming. To say the least, organising marketing materials like brochures and banners can take few hours each time from marketers who constantly struggle with 24 hours in a day.
Can you quickly find the right poster when you need it? How much time do you spend counting the number of branded gifts before your event? Is there a smarter way to solve the logistic hassle so you can focus on your marketing?
Here comes your rescue: to find a strategic storage partner for all your logistic needs.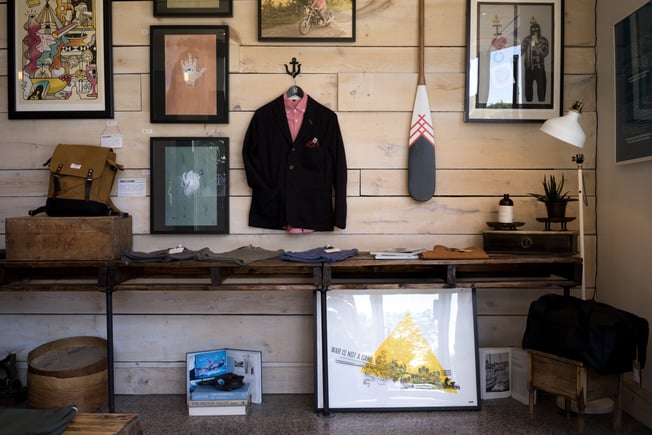 5 Storage Tips from Offline Marketers
On the surface, storing marketing collaterals away seems to be an extra cost. Yet the benefits it brings may way outweigh the costs. If you have not decided on engaging a storage partnership for your marketing materials, here are 5 reasons to convince you.
#1 More organised office with fewer marketing materials
Marketing materials may occupy substantial amount of much space in your office, especially bulky items like standees, mascot and piles of brochures. If your management is an advocate of 'zen office', these props may just disrupt the order in your office and raise some eyebrows when guest come by for an office tour.
Storing them away so your fellow colleagues can enjoy more breathing space, too.
#2 Save time and manpower on keeping and organising marketing collaterals
Keeping a good inventory of various marketing materials and retrieving them as and when you need them can be time-consuming and energy-sapping. If your team is small, you may not have the luxury of spending so much time on inventorying your marketing assets. It doesn't make sense for your professional career growth, or the company's bottomline. A marketer should spend every minute of their waking hour hustling and getting the word out there.
#3 Save cost on transportation
An in-house storage space means you have to lug or carry plenty of marketing materials to events all by yourself. Setting inconvenience aside, taking a cab or renting a van (if you have many marketing props) is not cheap at all, especially during a tear down post event where you can only transport items after operating hours.
Luckily nowadays many storage companies provide moving service at a discounted price for storage customers to help you save on the transportation cost. Hurray to the sharing economy.
#4 Reduce the risk of keeping marketing collaterals
We may not realise that our marketing materials are at risk of unexpected damage when they are left unprotected in the office with so many staff passing by each day. Storage companies are the safe hands to ensure the security of your marketing items. They will share the risk of item damage too. There was one occasion during the monsoon season, the office roof had a leak and all the marketing brochures had to be thrown out the next day, costing the company thousands of dollars in design collaterals.
#5 Focus on major marketing efforts
Perhaps the biggest benefit of having a storage partner is to regain your dedicated time for marketing work. Without operation-related distraction, you are in full swing to push your marketing initiative for the best possible result it can get. This is especially true for any marketing executive, in the first few years of your career, you want to be constantly reaching and exceeding those KPIs. With marketing being one of the most fast changing science out there, your time should be kept occupied with keeping up with the latest algorithm change and spotting upcoming trends. Throw out more to get more hits than misses.
What You Should Look For in Marketing Collaterals Storage
Once you have decided to use storage service, you need to find a friendly storage service that can propel your success. Self-storage, warehousing, valet storage… which is better for you?
Here are 5 points to help you decide.

#1 Safe, flexible and affordable storage for marketing collaterals
Traditional storage practice that provides an empty space with rigid terms on the contract may not be meet your needs for marketing collaterals. Score storage companies based on these 3 criteria of an enjoyable storage service.
Safety
Printed brochures and posters fade under strong light or at high temperatures. Does the warehouse have suitable conditions for the long-term keeping of your marketing collaterals? Does it have a climate-control option?
In terms of security, how do they handle cases of item damage/loss?
Flexibility
Since you may add or reduce marketing pops over time, we do not want to commit to rigid storage space for a long period of time. The current best practice in Singapore is the month-to-month flexibility of storage space and we want to enjoy this benefit.
Pricing
Many storage companies lure customers in with attractive promotions such as '30% off for first 3 months' or 'first-month for free'. The truth is that they may charge higher in the subsequent months to recoup the loss incurred for those the initial promotion. This ties in very well with the "Foot in the door" marketing tactic.
If you are storing your marketing materials for months or even years, you really need to do your calculation to find out the real charge of each company for your storage period.
Read: Comparison of Storage Prices in Singapore

#2 Readily available transportation at a reasonable charge
Item retrieval
Since marketing props have to arrive at the venue in time to kick off the event, you want to ensure seamless integration of transportation and storage to be free of worries over logistics. Valet storage companies are exactly what you are looking for.
You should also check if the moving service is available at night or during weekends when your event takes place.
Item return
Additionally, since most events finish within one day, you need speedy transportation assistance to return marketing pops back to the warehouse right after the event. Or you have to carry them home yourself (how painful it would be especially when marketing boards and standees are taller than you are!)
Not many storage companies in Singapore would go the extra mile to this far to help customers out, but Spaceship storage is proudly one of them :)
#3 Accurate inventorying and timely re-inventorying of marketing collaterals
Inventory management for marketing collaterals
At times you need to know the exact number of brochures and cards in stock before you replenish them. At other times you need to retrieve a certain amount of your company swags as door gifts for your event. That is why your marketing materials need proper inventory management.
Understanding that this much-coveted service is not widely available in Singapore, the team at Spaceship hears you out. As Singapore's first in offering marketing collateral storage plan, we help with stock labelling, counting, and timely recording so you can easily manage your marketing assets with minimum cost.
Re-inventorying for returning marketing collaterals
Additionally, when your items are returned to the warehouse, re-inventorying should be fast enough so you can track your stock as soon possible.
Currently, Spaceship is able to update on your new stock level within 3 days and is working diligently to reduce the lead time to within 1 day.
Want to learn more about this service?

#4 Packing, unpacking and setting up marketing props
The goal of storing your marketing materials away is to reduce time and manpower spent on the logistics as much as possible. Therefore, discuss with storage companies if they help with unpacking and setting up of marketing pops before the event as well as packing of all pops after the event.
If they do, how much do they charge?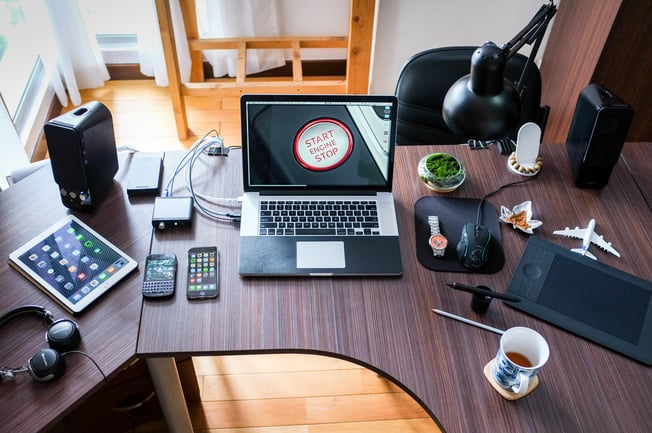 #5 All operations online
The last storage tip for marketing materials concerns with efficiency and convenience. Traditional storage service relies on customer service to take orders for item collection and retrieval, where miscommunication may cause unwanted delays. Aided by technology, now you have the option to streamline all storage-related operations online if you choose the right storage company.
That is where Spaceship comes in to help again. With Spaceship flagship mobile app, you can track an online catalogue of your items in clear photos and schedule deliveries and collection anytime anywhere.
Excited about this?

Conclusion
A storage solution customised for marketing collaterals can greatly save time, cost and manpower for offline marketers. Follow the tips below to find your strategic storage partner. You may be amazed at how enjoyable and productive your marketing work could be.
Safe, flexible and affordable storage for marketing collaterals
Readily available transportation at a reasonable charge


Accurate inventorying and timely re-inventorying of marketing collaterals

Packing, unpacking and setting up marketing pops
All operations online
Read this article for event management companies we recommend: Event companies for Brand Activation