Storage space has been an increasingly hot word in Singapore as a result of shrinking average house sizes of Singaporeans. As a matter of fact, 'storage' is probably the most frequent word you will hear from property agents describing the features or advantages of their houses.
What are most popular designs for storage space in a house? Which one would suit your lifestyle and your tiny house?
Spaceship has categorised designs for storage space into 4 categories with good illustrations of the concept to inspire you. Namely,
new storage space created from below

new storage space created from above

new storage space at corners

new storage space at hidden places
You can have a good review of your new home and see where you can generate extra space while maintaining or enhancing its visual look.
#1 Storage space created from below
When I was little, under the bed was my favorite place for playing hide-and-seek. People nowadays have more complicated lives with more possessions than in those old days, making it necessary to turn my best hiding location into an amazing wardrobe or a mini storage room.
Take a look at this space-up double bed which hides a wonderful display of personal effects. The magical design creates so spacious space that makes it possible for me to play hide-and-seek again!
You should definitely check out this design - it's a world of fun.

To my great delight, we can find something similar, though not as sophisticated, in Singapore at Inkagu.com. Their Tatami bed has built-in multiple compartments under the bed deck to help easily organise clothes and store them in a neat manner. It is easy to open the 'wardrobe', too - simply lifting up the deck and all of your clothes are there for you to choose from.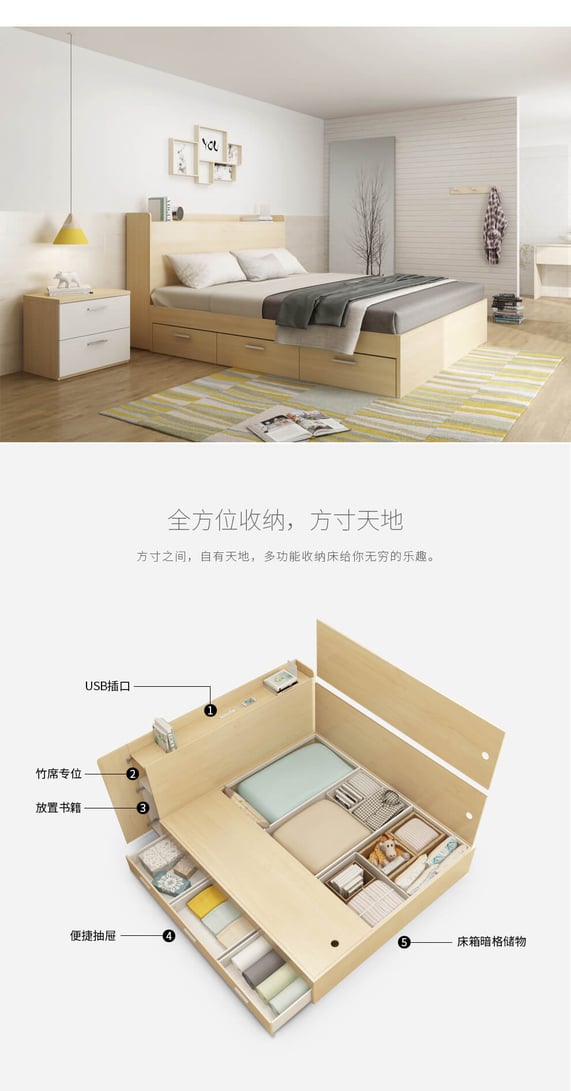 Isn't it amazing that this under-bed wardrobe can free up so much space required for closets in a traditional interior design? What's more, the headboard of the bed has hollow interior, making it another storage place for long items such as bamboo mats. Its top serves as a platform to place stuff, too.
The spacious space under the sofa is another ideal storage room. When there are 100 ways of constructing a sofa, there are 100 ways of creating storage space from them! See how versatile sofas can be to offer space of relief to help de-clutter our living rooms.
Are your sofa designed with saving space in mind?
Storage space below staircase
Let your imagination run wild. There are just so many things you can do with staircase. Make it a beautiful bookshelf with a plethora of colours and wisdom, a mini storage room filled with mouth-watering snacks, a display of your collection of wines or articrafts, etc. You can even turn it into a resting place for you to take a short yet sweet nap.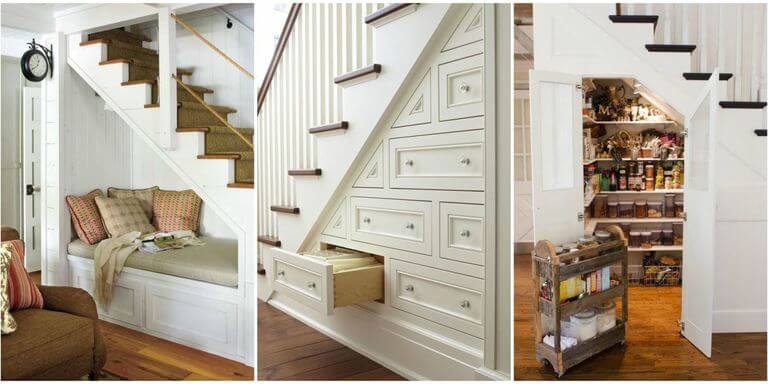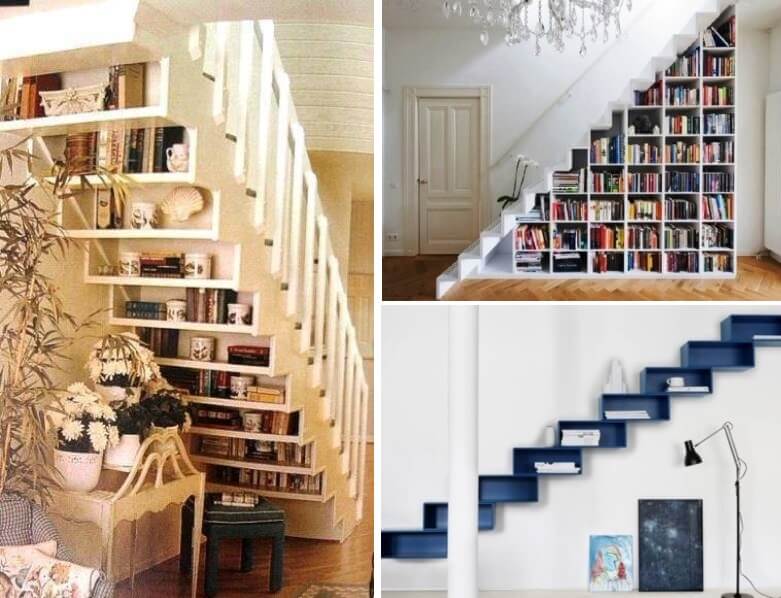 The staircase-turned shelf in the left and right bottom part of the second picture marry
#2 Storage space created from above
Storage space above bed headboard
Never let the space in the air be wasted! By putting up some grids above the headboard of your bed, you have more places for your various items, within easy reach when the bed feels too comfortable for you to leave in the morning at weekends.
With little bit of design, the grids can be a decoration for your room, too.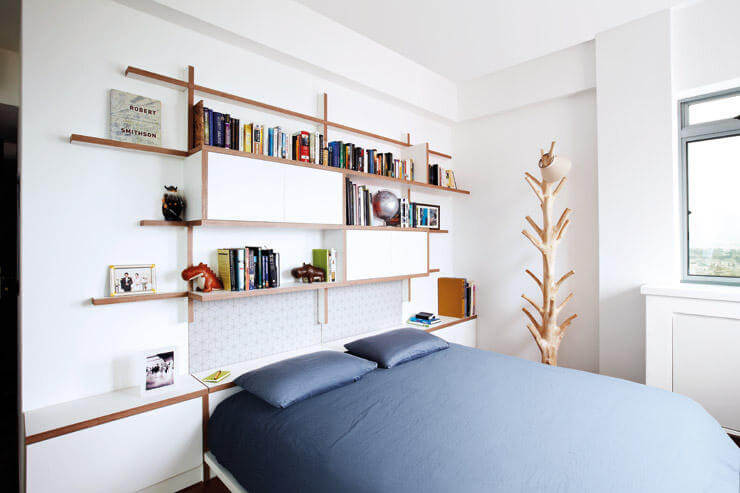 Storage space above kitchen counter
Unlike mainland China, where cooker hoods are considered a must for a kitchen, kitchens in Singapore generally do not have cooker hoods, making it possible to add a microwave oven above the cooktop.
What is smart about this design is that we can directly transfer microwaved food to the cooking ware on the cooktop for further cooking, which feels very convenient.
Storage space above floor
Oh yes! Wall decorations can be our resort for more storage space, too! I have seen people attaching baskets or wooden frames to the wall, all looking very artistic. Look at how these interior designer set the theme for the room by creating the storage space on the wall.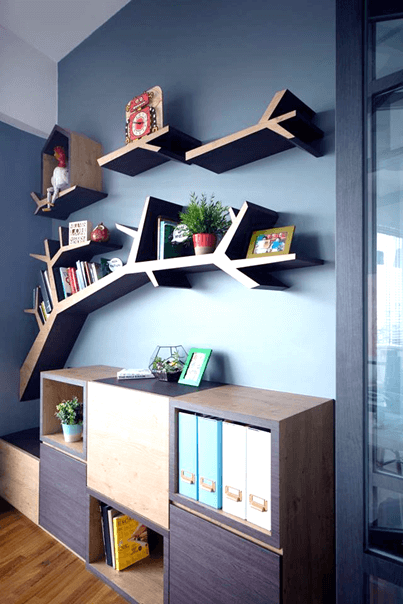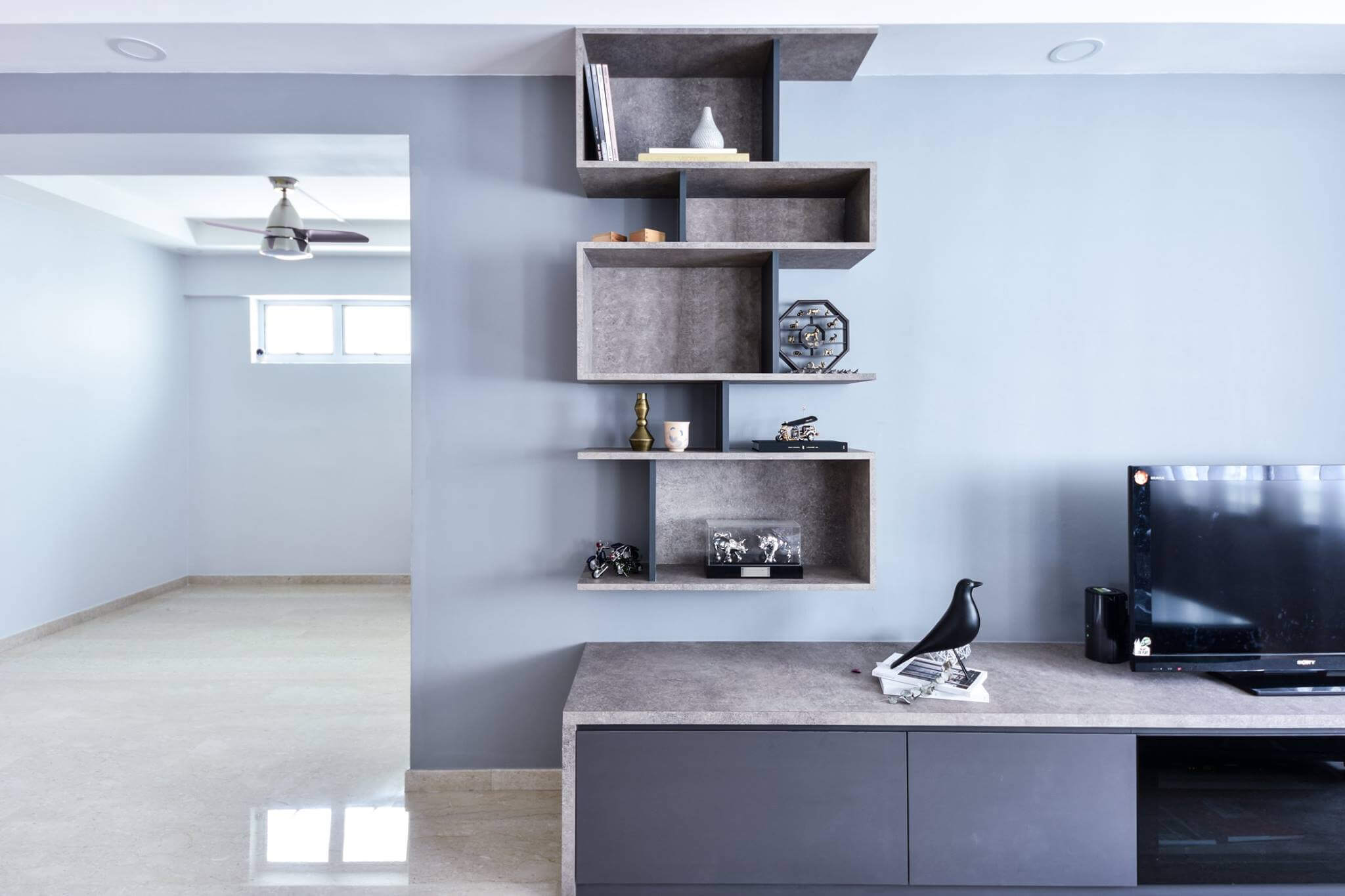 #3 Storage space at hidden places
Storage space behind the door
For many ladies, who needs various kinds of shoes for different settings and outfits, may have difficult time figuring out where to put their beloved shoes so they can quickly find them next time. Here is one effective solution: hang all of shoes on a door facing towards the storage space.
Chill. With all shoes at one side when you gently open the door, your life becomes so easy and beautiful with one sight of all the shoes! Oops, a kind tip may be that you may need to deordourise the storage room regularly to make it smell nice whenever you open the door :)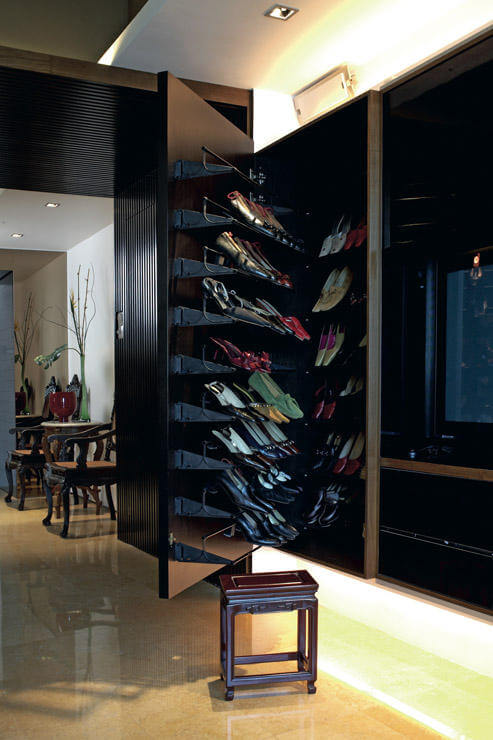 Storage space mounted on the wall
The table mounted on the wall is like playing magic: at one moment you have spacious hallway when you want to enjoy more space. Suddenly at the next moment, you have a table for your use when you pull it out. You can also use it as a temporary storage platform.
It is just this flexible.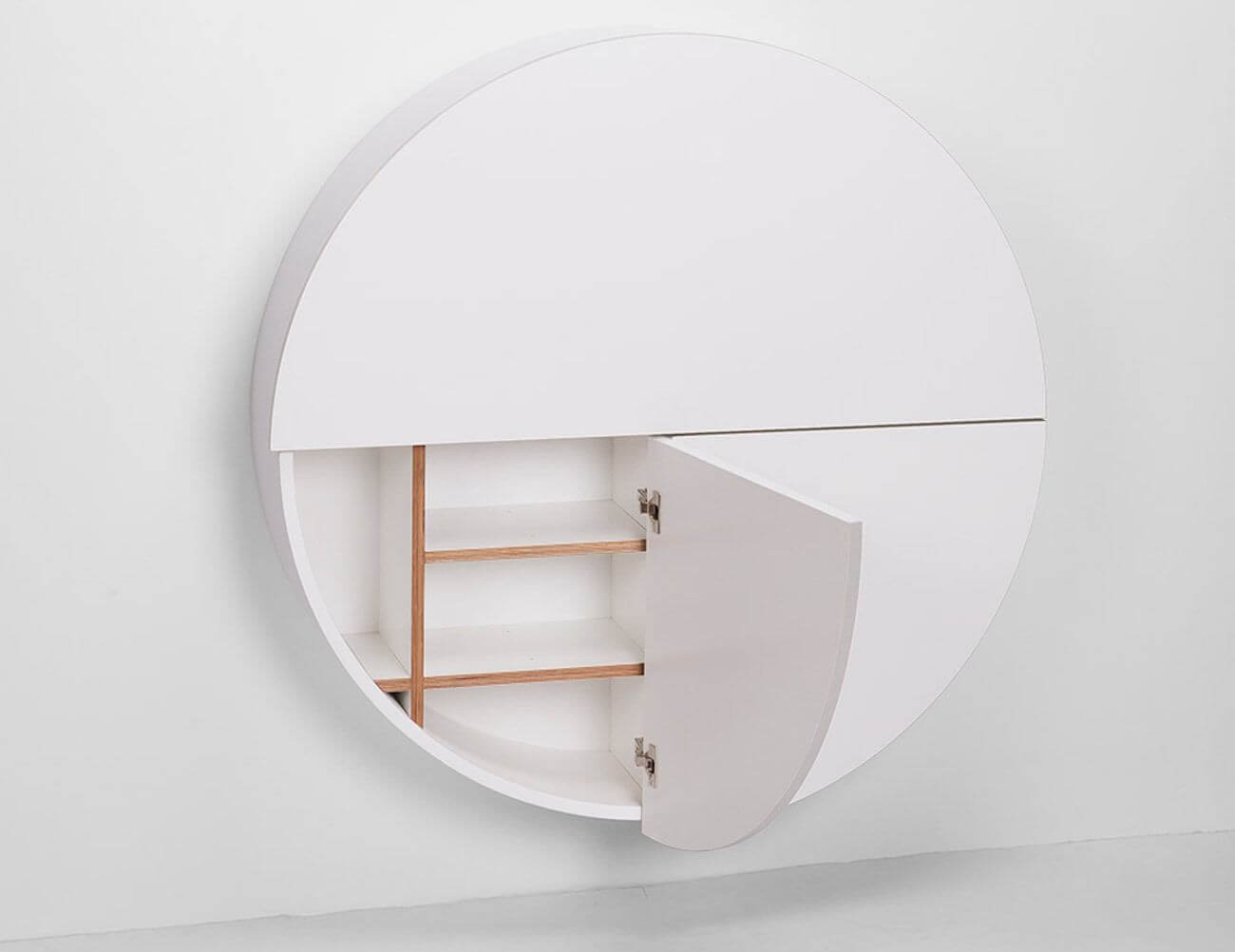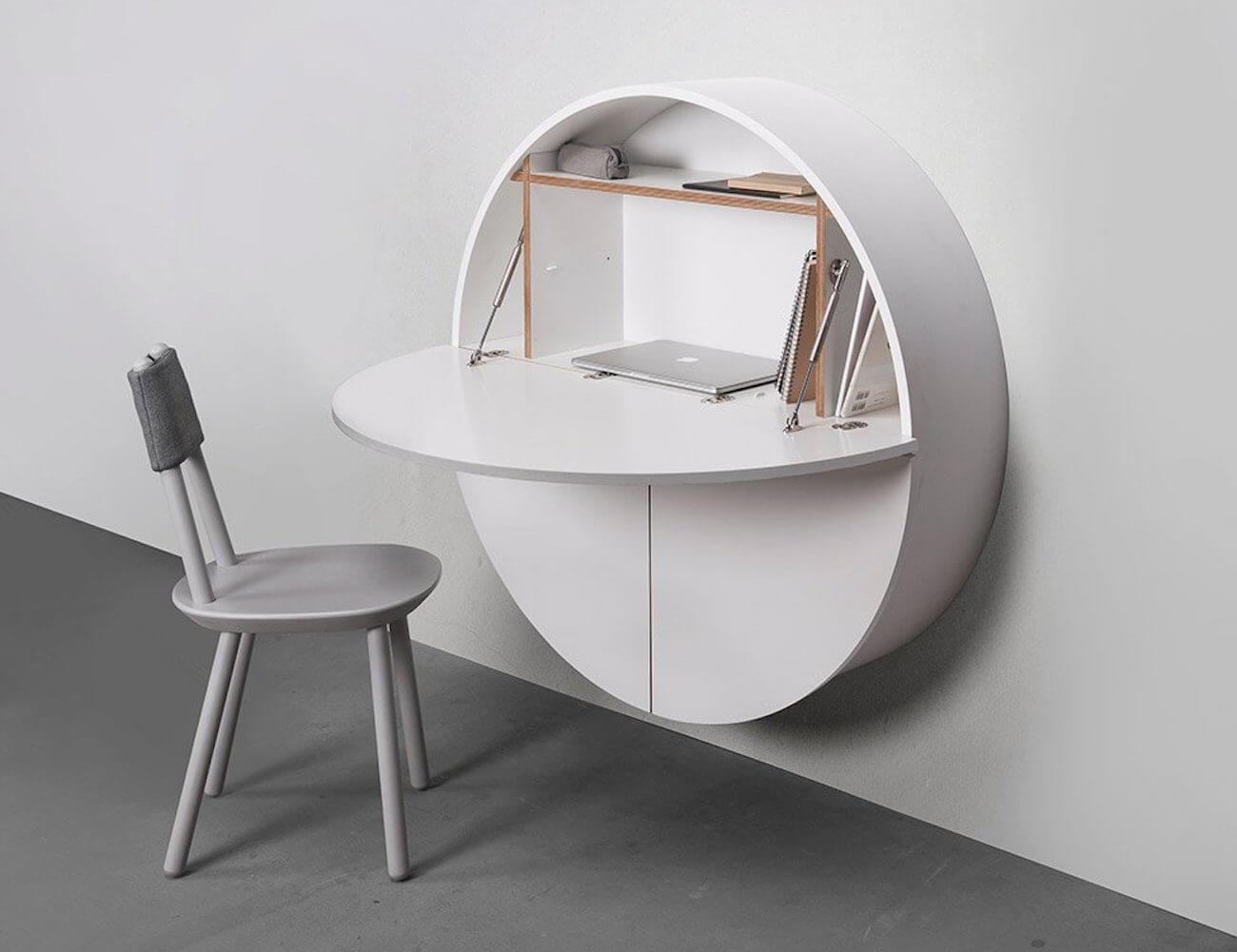 Storage space inside the cabinet
Close your eyes again for another magic to happen: all of a sudden, what you see previously as a cabinet now becomes… a comfy bed! You will never have to worry about how and where to accommodate your guests when their visits run late into nights.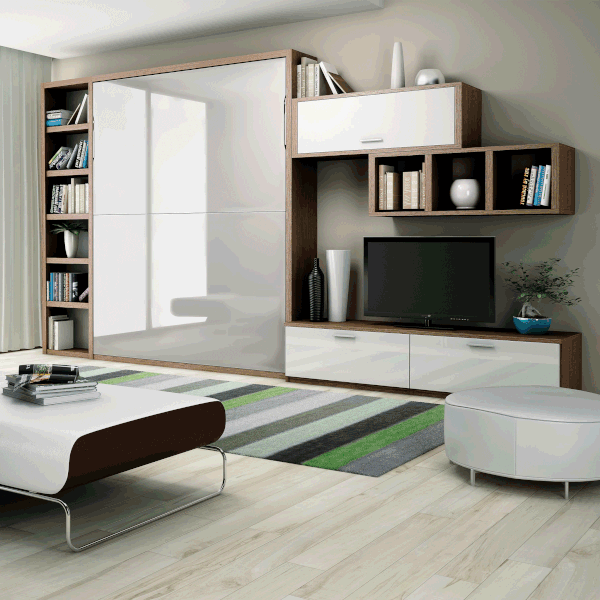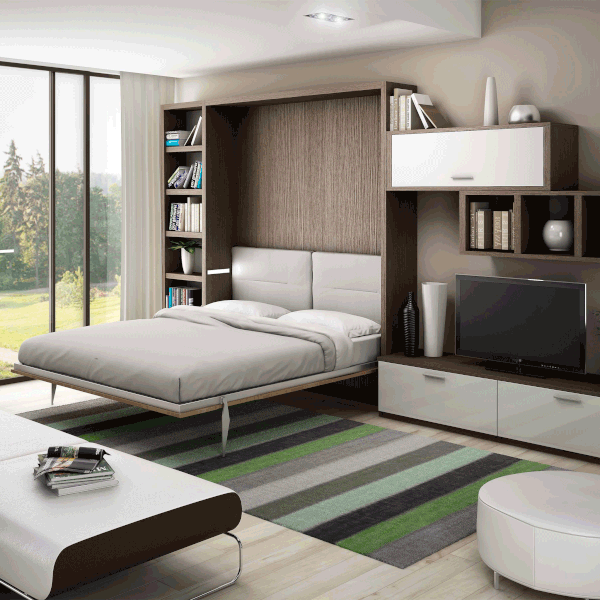 #4 Storage space at corners
Storage space in corner drawer
As an efficient space utiliser, we never want to miss as little space as the joining corner of two kitchen cabinets. See how this ingenious design turns the nook and cranny in the kitchen into useful storage space.

Summany
Here we have shared 4 ways to create more storage space in your home with brilliant examples from creative interior designers.
new storage space created from below

new storage space created from above

new storage space at corners

new storage space at hidden places
Which method appeals to you most? What way did / will you use in your home?
Last but not least
Still not having enough space at home? Spaceship hears you out!
Proudly as the most cost-effective and user-friendly storage service, we take all the trouble to come to your place to collect items, store them in our secure warehouse and return items to you when you need them. Doesn't this feels like you are having a auto-moving storage at home?
Come and check out by simply dialling +65 6220 1026 or

Photo / Video Credit: Space-up double bed video | Tatami bed | Sofa storage | Staircase storage (up) | Staircase storage (down) | Bed headboard | Hanging microwave oven | Round box shelf on the wall (up) | Round box shelf on the wall (down) | Door for Shoes | Wall-mounted table | Filp-out bed (up) | Filp-out bed (down) | Corner drawer