Hooray! You've just made your storage order. What should you be expecting next?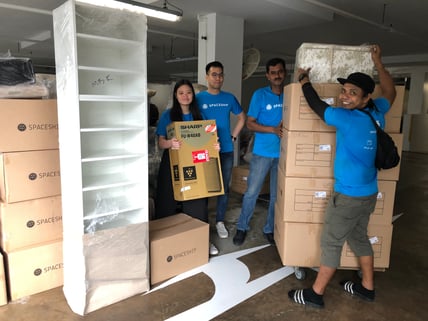 1. Prepare to receive packing materials
Unless you are using our full packing for moving/storage service, you would receive materials such as empty carton boxes, wrapping materials and tapes prior to collection day for self packing. Boxes are for storing loose and personal items such as clothes, books and kitchenware - anything that can fit into boxes for easy storage and handling.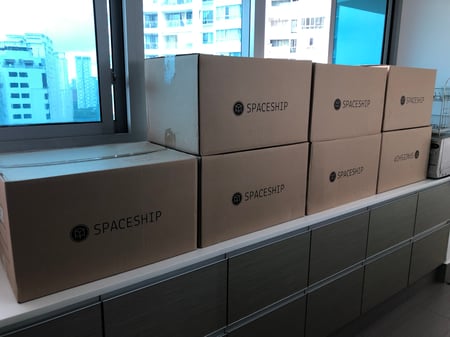 2. Wrapping for furnitures and fixtures
For bulkier items that don't go into boxes, our Spaceship team would wrap them up during the day in collection. Most items would minimally be wrap with industrial grade stretch film or shrink wrap. Such items would be tables, refrigerators, chairs and bed frames. Being wrapped in stretch film would protect your items against scratches, moisture and dirt during the move and in storage
3. Expect additional protective wrapping for delicate and fragile items.
For some items such as marble dining tables, glass cabinets or expensive wooden furniture, a simple shrink wrap would usually be deemed insufficient to protect against chipping, dents, and breakage. During a move to storage, the ride can get bumpy subjecting your precious items to friction and impact. To ensure that your items retains in good condition with us, our movers would use additional wrapping materials such as corrugated board and bubble wrap as required.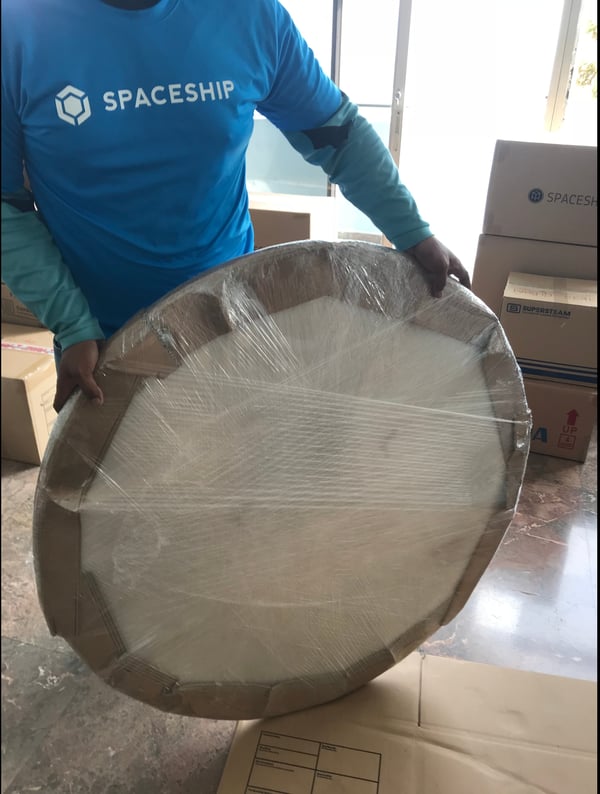 4. Large items would be disassembled.
Furnitures such as bed frames and large wardrobes would be disassembled in order that they may fit into the elevators and vehicles. It will also be easier for handling and helps you to save on the amount of storage space required. We would however only take apart furnitures if necessary as some furnitures after disassembly would have loss its structural integrity (IKEA wooden furnitures assembled with screws and nails).
5. Cataloging of items going to storage
Be assured that your items within our possession is always accounted for. Our movers will inventory a list of items that is going into storage. The inventory is accessible through your online account/app which you may view and even schedule deliveries at your fingertips, its that easy.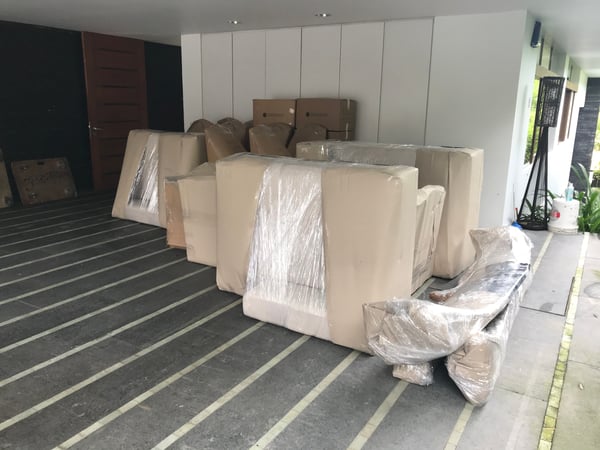 Wrapped and ready to go. The Spaceship team welcomes you onboard!