Are you moving out from your house soon? Then you will understand well how stressing this life stage can be. If only we could rip the brick skin off our house and shift everything to the new place in Aladdin's flying carpet!
Relax.
Moving your home actually can be managed with ease and within budget with these 10 tips from experts. Read on to kick off your smooth home moving :).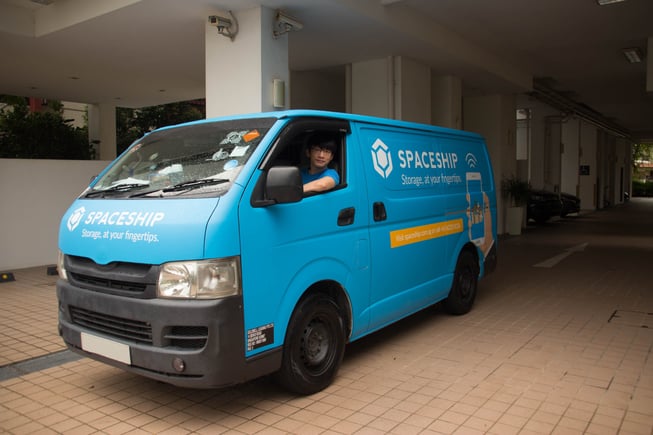 Finding Trustworthy & Reliable Mover Companies In Singapore
Moving your home literally means moving all items from bulky furniture in the living room to delicate porcelain plates in the kitchen. You may want to engage external moving companies in Singapore to help with this huge task.
However, complaints about movers such as overcharge or property loss or damage during the move have been constantly filed and we definitely would want to stay away from those fraudulent cases.
The tips below will teach you how to cleverly choose a trustworthy moving company.
9 Tips To Make Your House Move Easier
Here are 10 moving tips in the chronicle order from planning to post-moving moving.
1. Have The Movers Do An On-Site Survey
Due to the complexity of house moving, few phone calls and messaging are definitely not enough to get an accurate quotation. Responsible moving companies will always arrange a site inspection with you to give a fair estimate of the service charge.
Be alert when someone offers a lower price without looking into your items. Real life lessons have taught us that these guys may very likely want to secure the deal with a low initial quotation. They are highly likely to ask for extra charges on the moving day itself when you cannot afford the time cost to switch moving companies.
On the other hand, it is always better for you to meet the moving company in person to see their professionalism. You are moving some items that can be valuable financially or emotionally, so you want to make sure every step of the process is done safely.
2. Get cost estimates from at least 3 moving companies
Unlike shopping for clothes whose prices are clearly stated on the website, moving charges are not shared publicly and different moving companies may charge quite differently.
To ensure you get a reasonable price, especially when it is your first time moving house, you are highly advised to compare quotations from at least 3 moving companies.
When you compare quotations, you may also want to pay attention to descriptions of each service and terms & conditions. A moving package of S$500 with a surcharge of $80/man-hour may not always be cheaper than $700 with complimentary 5 man-hours.
If you do not understand the terms or service descriptions, feel free to clarify with the moving company until you are certain all needed services are provided and quoted reasonably.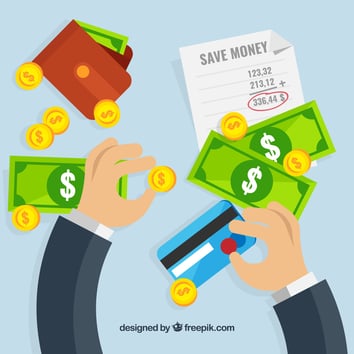 3. Get A Written Quote For The Moving Service
Once you decide on which company to use, you should request a formal documentation of the quotation with accurate and complete statements on the following:
Number of items/boxes to be moved
Size and value of items
Cost per hour or flat rate and terms of payment
Timing of services to be provided
Any other extra service charges
Proper documentation can protect you in future. It is also a good reference for you to check if the moving company has fulfilled its due service on a moving day.
4. Agree on how to deal with property loss or damage from the Process
These were cases when moving companies took customers' valuables. Unexpected item loss or damage also can happen.
Apart from checking on the integrity and the professionalism of the moving company, you should discuss with the moving company on how to deal with these situations.
Some moving companies buy insurance against item loss or damage while others are willing to pay for the item based on the agreed price beforehand. You can make your own choice as long as you are assured that your loss can be compensated.
5. Prepare packing materials
Cardboard Boxes
Made of corrugated paper boards with air columns that act as external protection for your items inside
Plastic Boxes
Waterproof
Provides great external protection for items that are sensitive to temperature
Bubble wrap, foam wrap, corrugated wrap
Wrap items to protect their surfaces from suffering damages when they rub against each other
Fill empty space between items to cushion items from damages due to impact or vibration in transit or colliding with each other in the box
Foam peanuts, airbags, corrugated inserts
cushion items from impact or vibration in transit or colliding with each other in the box
A more comprehensive list of packing materials is here.
If you have some difficulty finding packing materials in the market, you may consider New Carton Box which has a variety of products to meet your packing needs.
New Carton Box Showroom: 1092 Lower Delta Road, #06-10, Singapore 169203
Contact number: 6372-1581

6. Give Yourself Ample Time Before The Move To Pack Properly.
Packing for a house move is a huge project.
Do you remember the hassle of packing luggage for a holiday? Organising space in a13-feet luggage is already quite taxing our mind and body, not to mention packing your entire home.
Thus you are highly recommended to pack early and spread out the work in few days. Refer to these how-to guides to help you pack special items properly.
Is it worth all the time & energy to pack the stuff?


There are some movers who offer professional packing service too.
Spaceship is just one of them whose dedicated packer can help you at $40/hour. You may be entitled to enjoy certain hours of complementary packing service depending on your moving package.
7. Dismantle & Assemble Items Properly
Bulky furniture like sofa and bed with their full size and assembly can increase moving difficulty. Therefore you are always advised to dismantle them first and then assemble them in the new place. You can either learn how to dismantle bulky furniture from online guides or ask your mover if they have the service or trustful contacts for the service.
As Spaceship strives to be your all-inclusive mover, you can get a good price for dismantling and assembling service from us. Just dial +65 6220 0126.
8. Keep track of valuables
If some items are of utmost value to you, you should pay extra attention to their safety during the moving process. Since your quotation includes a list of items, you can check items according to the list before and after the move.


9. Find Support Services For Packing, Storage Of Old Items Or Disposal Of Bulky Furniture
When you are packing for the move, you may already have a list of items to be disposed of, such as shabby sofa or old wardrobe. Finding a place to dispose of these bulky items can be tricky owing to their large size, so you need disposal service.
You may have another list of items to be stored away because you want to enjoy larger space in your new place with fewer items. Here arises the need to find storage space in Singapore.
You are more than welcome to contact Spaceship, your one-stop mover and other service providers, for either or both services.
One highlight you may want to know is that Spaceship's valet storage is actually 8% cheaper than self storage in Singapore. They also offer lease out traditional self storage units if thats what you're looking for.
Contact number: 6220 0126
Operating hours: Mon-Fri: 9am - 6pm | Sat: 10am - 2pm


In conclusion
Here are all the moving tips you may need for your house moving. If you other brilliant tips or concerns, feel free to share with us in the comments below :)
Before house moving: how to find trustworthy moving companies
# 1 Have moving companies do an on-site survey
# 2 Get estimates from at least 3 moving companies
# 3 Get formal quotation from your chosen moving company
# 4 Agree on how to deal with property loss or damage with the moving company
Before house moving: how to pack
# 5 Prepare packing materials for the house moving
# 6 Pack items right for a safe house moving
# 7 Dismantle & assemble items properly for the house moving
During house moving
# 8 Keep track of valuables during the house moving
After house moving
# 9 Handle extra items and old furniture properly
Photo Credit: Save Money