A natural creative mind and go-getter, Khloe Leong founder of Multiple x Choice embarked onto her entrepreneurial journey as early as her aspiring teenage years by combining her passion and interest in uncommon novelty gift items.

Be it through mediums of art or simply words, the brand and its essence of being Multiple x Choice never strayed too far from wanting to inspire others with an intention of limitless creative possibilities. And then came a time of ambiguity but also a significant period when the E-commerce industry boomed in 2019 - She commenced the journey of becoming one of the top Preferred Sellers on Shopee within the Home & Living category by selling the best selling range of novelty and gift products including message boards, neons lights and more.
Meet Top preferred seller in Shopee's home and living category - founder of Multiple x Choice, Khloe Leong as we find out more about her behind the scenes.
What was the inspiration behind the brand ?

My branding behind Multiple x Choice refers to the offering of many choices. I started the brand when I was still a student back then when I was 19 years old. Back then, I started products that were driven by my interest in analogue photography or products that were not easy to purchase in local retail.
Over the last few years, I decided to revive the business by doing something that I like to do and looked into the gifts and novelty items category. And that was when I stumbled upon the opportunity for our best selling product, neon lights that are a form of creativity and art of expression for consumers. Gift-friendly items that spark inspiration or motivation to others and yet functional at the same time. The products the brand offers are customisable and expressive in their unique ways.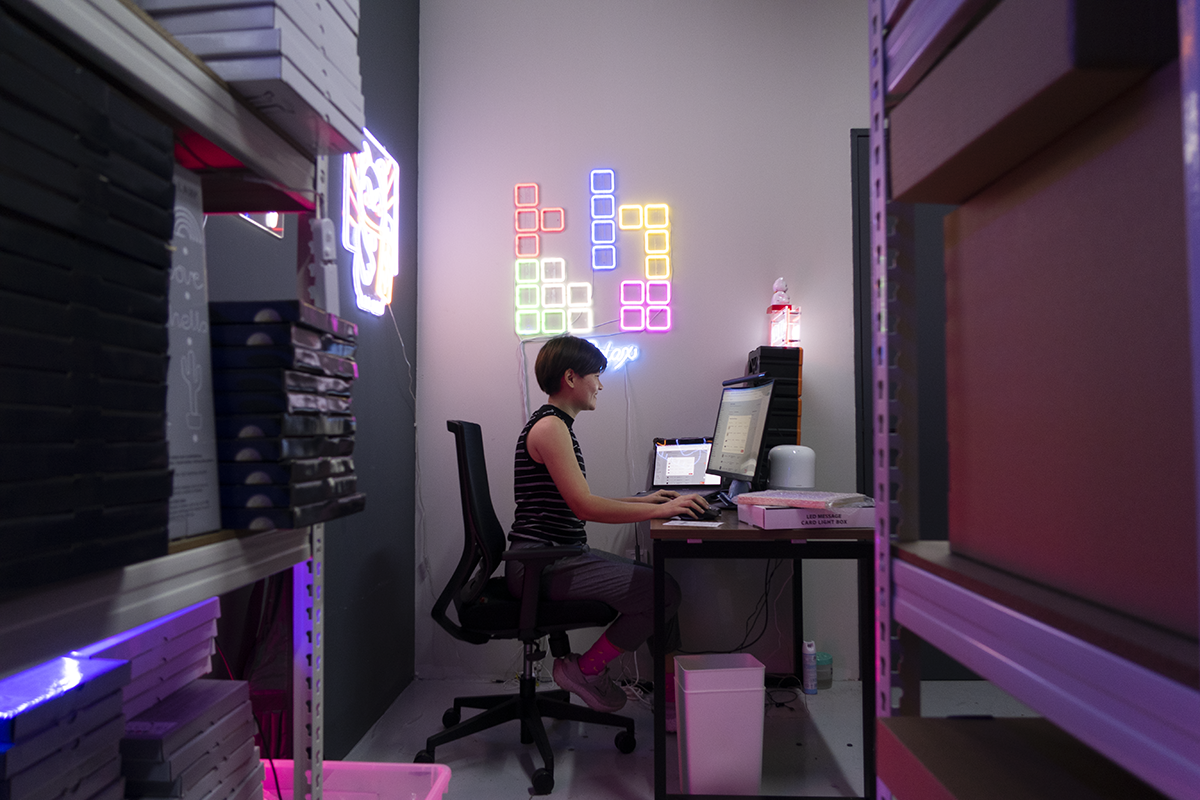 How did Covid-19 affect your business?
The brand took off right before the circuit breaker, just as when people were starting to work from home which could be mentally exhausting. It was also when the Home & Living category took a positive boom as the consumer behaviour very much took a dramatic shift to e-commerce when many turned to home improvement projects. And there was a demand for feel-good vibes to be motivated with uplifting and popping colours. Be it as a gift to oneself, or to a loved one, our products such as felt message boards or motivational quotes were curated to be uplifting of one's spirits, and expression of one's voice.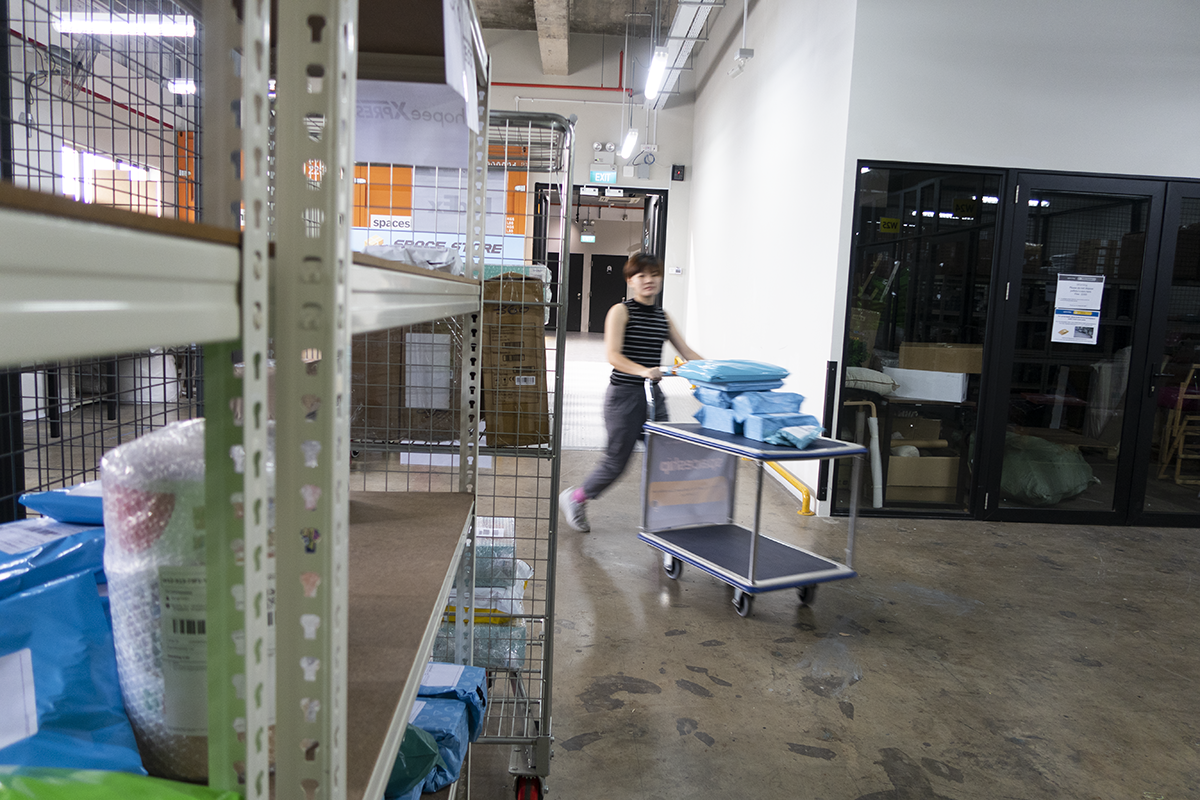 Any words of wisdom for someone who is an e-commerce business seller like yourself?
Always strive to continuously evolve and innovate as your competition will always be ahead. To never be afraid to take calculated risks and to be open-minded to collaborations.
How did you find out about Spaceship?
I started my business within my room, and gradually stocks were taking up space in the rest of the house. It got overwhelming over time, and that's when I decided to move my operations and started sourcing for a warehouse.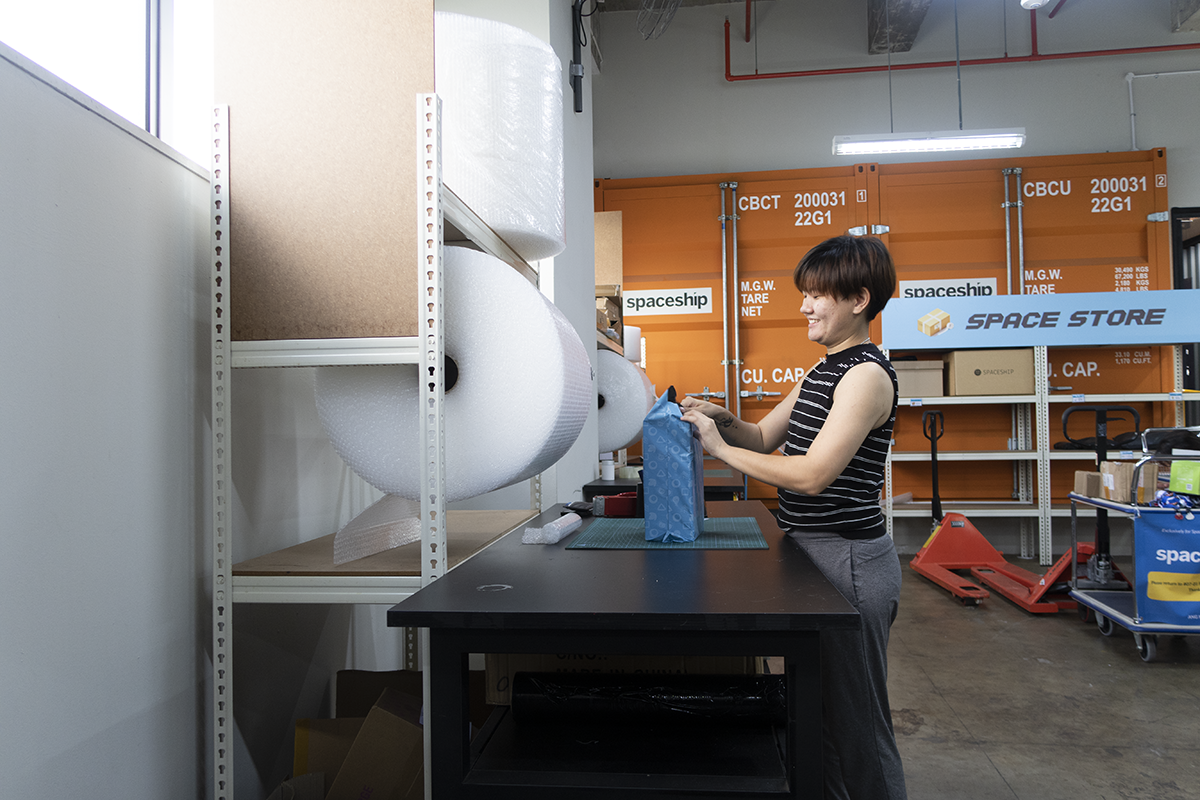 Operationally, the good thing about Spaceship is the flexibility to increase the warehouse space when my inbound of stocks increases as the business grows, especially during peak periods when I would require additional space. Plus, it eases my process in terms of logistics with the convenience of having the courier pick up parcels from the pick up zone without having me to be present 24/7. This takes a lot of things off my schedules and I can focus on things that matter such as business development.
"What I like best is the access to resources such as shelvings and trolleys. Be it small or larger corporations, these are shared resources that effectively aid in operations of the business without having to procure and incur the startup cost."
Creatively, I like how the space is big enough for my creativity because unlike traditional offices, where you can find yourself confined to just within the four walls. And at Spaceship, you get to meet different like-minded entrepreneurs and a large space that is conducive with positive energy.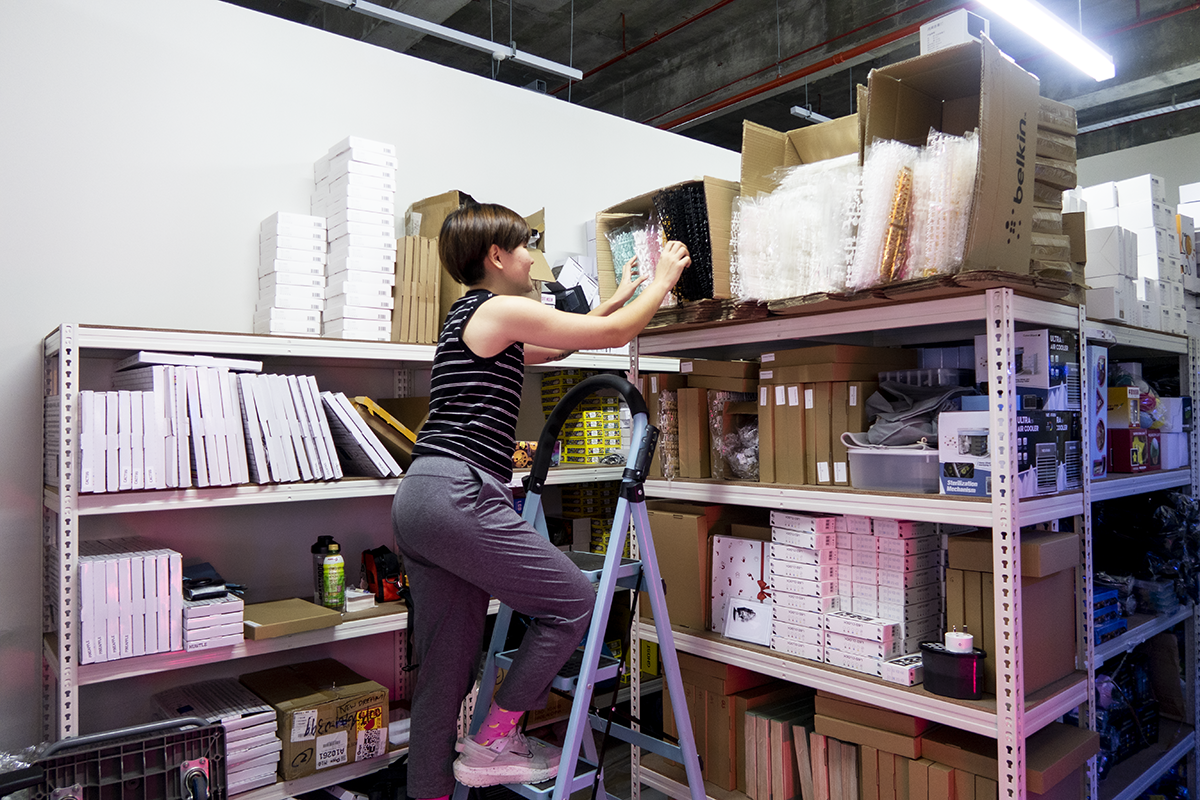 What's next for Multiple x Choice?
The brand will focus on growth, looking for collaborations to improvise, as well as expanding into different varieties of products. With my passion being to draw and illustrate, I would like to inject that into the merchandise that we produce.
To get inspired for your next gift, check out their shop, www.shopee.sg/findkhloe
About Spaceship
Spacelabs by Spaceship is the modern Urban Fulfilment Centre. Built for e-commerce sellers, the space comprises workspace and warehouses in Singapore equipped with shared operating facilities, and on-demand services. From flexible plans to warehouses designed with sellers' operations in mind, and workspace including photography studio, pick-up zone, and meeting rooms, Spaceship is move-in ready and trusted by entrepreneurs who are looking for storage and fulfilment centre for their operational business needs.
Start fulfilling your orders from Spaceship today. Enquire here.