Are you curious why moving a three-bedroom house in Singapore usually cost a minimum sum of $500? How is the cost of using a moving service calculated in Singapore? Here is insider disclosure of the breakdown of a moving cost.
This guide can help you compare the services and prices of moving services in Singapore.

How a house move works in Singapore
Moving is the process of transferring your items from one location to another location by using vans or trucks.
A general procedure to engage a moving service in Singapore is as follows:
Call to schedule site surveys

Get quotes

Pick the most suitable mover
How is the moving cost calculated in Singapore
Typically, an overall moving cost breaks down to (1) basic moving services, (2) additional services and products (3) surcharges.
Cost Breakdown of A Moving Service in Singapore

Includes:

1. door-to-door relocation with a truck, a driver and movers

2. complimentary basic stretch film wrapping

3. provision of packing boxes

4. compensation for damaged items

Additional Services

Surcharge

Special wrapping

Disassembly / assemly

Long push

Packing service

Staircase carry

Disposal
Here are explanations.
What is basic moving service
A basic moving package in Singapore usually includes
Door-to-door relocation with a covered truck, a driver and movers

Complimentary basic stretch film wrapping

Provision of a certain number of packing boxes for loose items (the number of free boxes differs among different movers)

While third-party insurance is generally NOT provided, some movers (like Spaceship, Superstar, etc) are willing to compensate for damaged items to varying degrees.
What are additional services
Due to its complexity, to smoothly move everything from one home to another may require more services than you think.
Here are the most common additional services to aid your move.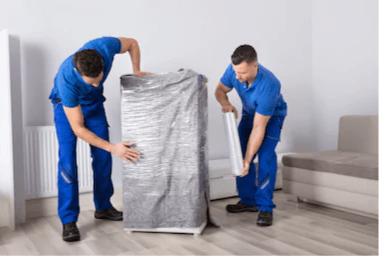 1. Special wrapping
Item damage causes pains and that is why you may want to pay a premium for protective wrapping for fragile items such as TVs, mirrors, sofas and bulky furniture.
2. Disassembly / assembly
Disassembly becomes compulsory if your items, like storage beds and large wardrobes, are too bulky to be carried outside of your house. You will also need assembly service to recover items.
Most movers in Singapore provide chargeable disassembly services. Some list it out as a separate service and some include it in a lump sum package value.
3.Packing service
If you have no time or 'mood' to packing the house, you are lucky now since some movers, but not all of them can help pack.
The price ranges from $8.5 to $12 per hour.
4. Disposal
Move out responsibly without leaving anything behind for the new owner to settle by engaging a disposal service.
Disposal service is usually priced similar to the moving rate since the amount of manpower and skill level are similar.
5. Condo Entry Permit Application
If you stay in a condo, do remember to obtain an entry permit from the management office or mover trucks cannot enter to move your items efficiently.
Few professional movers like Spaceship have considered this critical part and can apply for the permit on your behalf for merely $15, while the market charges much higher price.
6. Storage
If your new place is not ready to move in or not able to accommodate all items, you can ask movers for recommendations on storage services.
Few movers, including Spaceship, provide one-stop moving and storage services in Singapore.
7. Floor / Lift padding
In order to protect the floor and lifts from scratch, you can ask for a protective padding service.
What are common moving surcharges
1. Heavy items / Piano
Handling heavy items (>50kg) and musical instruments like piano and organs requires extra carefulness, which incurs surcharges.
If this is not mentioned explicitly in the quotation, you are advised to ask for the pricing to ensure you are charged fairly.
For piano, the market average price ranges from $80 to $150.
2. Long push
Long push means the surcharge for carrying items over a distance typically longer than 20 meters. Different companies practice different schemes to charge long push, such as a lump sum shuttling fee or a percentage of the overall moving price.
The task for you is to ask the exact cost for your long push and compare among different movers.
3. Staircase carry
As the vertical counterpart of long push (horizontal moving), staircase carry is the charge for moving items along staircases when a lift is not available or items are too large to fit into a lift, since it incurs extra efforts and safety risk.
What you might want to buy for your house move
To take a house-full stuff for moving in a safe and secure manner requires quite many boxes and proper packing and wrapping.
Since free packing materials provided by your mover are usually not enough, you can buy from your mover to save time and the trouble of sourcing elsewhere to save few bucks.
Common packing materials you may need are:
Carton boxes

Wardrobe boxes, specially designed to move hanging clothes

Packing tapes

Bubble wrap, for an extra layer of protection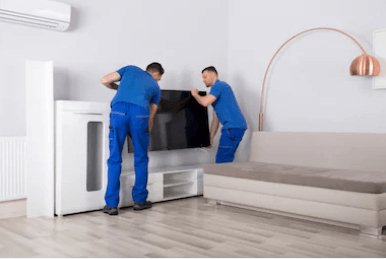 What are hidden costs in moving costs and how to avoid them
The moving service industry has met some concerns over hidden costs. While hoping proper regulation and honest players can eliminate the bad players, you can act smart to avoid hidden costs with these insider tips.
1. Clarify what basic moving service entails
A basic moving service is, as a matter of fact, more than merely moving items. Therefore, remember to ask site surveyors about the basic moving package.
Some movers may take advantage of your inexperience and charge for basic packing.
2. Ask site surveyors how they charge each service relevant to your house
3. Ask for a breakdown of the final quotation
Most legitimate charges are listed above so you have a good reference to tell if your mover is charging you wrongly.
A professional mover with highly competitive and transparent pricing in Singapore
Spaceship, the leader in valet storage in Singapore, has accumulated valuable experience in moving services and just launched its moving service to serve you and Singapore.
With a prime focus on Customer Service, we promise to offer the best moving service with utmost care at a completely transparent pricing. Additionally, our full services from packing, wrapping, to disposal and storage meet all of your moving needs at one go.
Interested? Call our friendly moving expert at 6220 0126 now. Alternatively, click