Wondering what's the difference between self storage and full service storage?
Here's the difference in a nutshell.
Self-Storage VS Full Service Storage
Self storage providers lease you space while full service storage provides you with a one-stop service with storage and delivery (ie. you won't have to travel to your warehouse and can have your items delivered directly to your doorstep.
Beyond that, there are distinct differences.
Self-storage usually requires its users to make their own transportation arrangements to and from the storage facility.
Spaceship Storage, however, offers integrated moving and packing services where customers can enjoy a hassle-free storage experience. Island-wide pickup and return is also available.
For businesses storing marketing collaterals and inventory, we offer a one-stop warehousing solution including item-tallying, pick-and-pack, as well as inventory management.
Why Use Spaceship's Full Service Storage?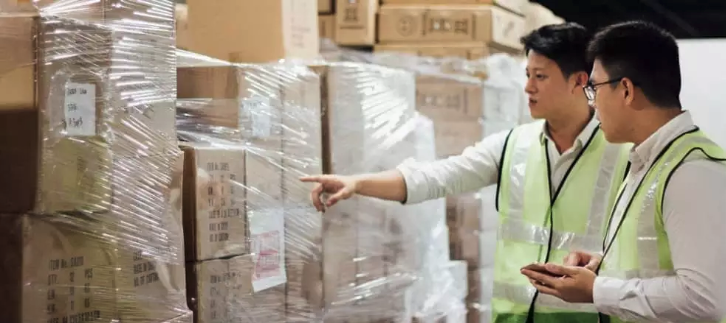 Full-Service Storage is recommended for individuals or businesses looking to temporarily store their items during a home or office relocation, renovation or simply decluttering excess inventory.
Our in-house professional movers will do all the heavy lifting while you sit back and watch us do all the work. When you want your items back, simply schedule delivery on our online app. Simply book our services online like an Uber, and we bring storage to you. Talk about the convenience of a modern lifestyle!
Other Reasons To Use Spaceship's Full Service Storage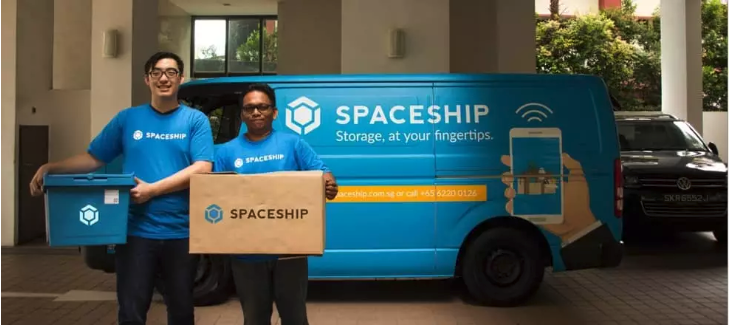 1. Cost-Efficient Storage Space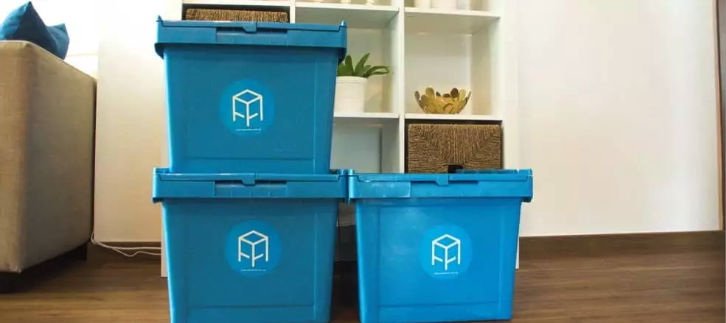 Self-storage unit has typically 25-50% unutilized space even if its well-managed. The best way to illustrate this is the saying "putting a round peg in a square hole". Finding a storage unit which comes in different shapes and sizes to nicely fit your goods of various shapes and size too becomes almost impossible. Time and money are wasted searching for an ideal space. On the other hand, Spaceship has multiple plan sizes that allow you to easily find and pay only for the storage space you need!
2. Online Inventory Management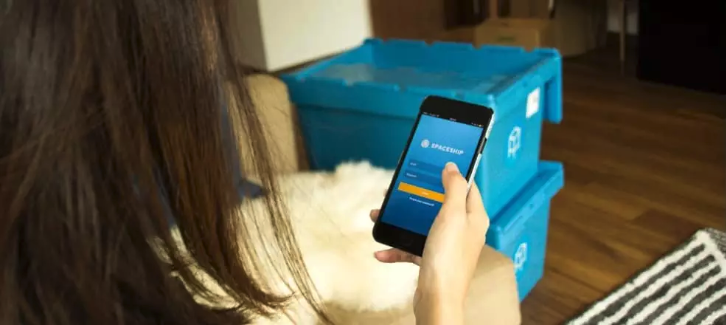 Now all items stored with Spaceship Storage will be inventorized through a bar code so you can check and manage your items in the comfort of your home. Storing at a self-storage facility requires additional time and discipline from you to diligently track and record your items present in storage as well as personally retrieve them when needed. This not only demands careful planning, but can be frustrating when you have limited free time.
3. Corporate-Level Security
Public access at Spaceship Storage warehouse is highly restricted to ensure a high level of security for your items. The security and safety of your items are further enhanced with 24 hours CCTV, ample ventilation, daily pest control management and strict no-food policy.
So Why Use Self-Storage?
Self-storage though is not without its benefits or advantages. Self-Storage is definitely ideal in cases like businesses that require constant access to your items and have transportation options for your trips to and from the storage facility - something which Spaceship also offers. Spaceship also offers a variety of self storage and co-warehousing spaces for business and retailers.
Do you have questions to ask Spaceship? Simply call +65 6220 0126, or visit Spaceship storage plan page.
If you want a customised quotation,