For individuals with homes undergoing renovation and relocation, Spaceship storage offers a secure storage facility for temporary storage of all household items with a convenient delivery service and a professional moving service.
Self-storage stores.
Spaceship stores and delivers.
Beyond that, there are distinct differences.
Self-storage requires its users to make their own transportation arrangements to and from the storage facility.
Spaceship Storage, however, offers integrated moving and packing services where customers can enjoy a hassle-free storage experience. Island-wide pickup and return is also available.
In addition, Spaceship pioneers marketing and retail storage service in Singapore. We offer a one-stop storage solution which ranges from transportation and storage space to item-tallying, pick-and-pack, as well as inventory management.
Why use Spaceship?
Spaceship Storage is suitable for any household and commercial enterprise who is looking for temporary storage space in Singapore. Our integrated full service is flexible and can cater to most warehouse request. Item retrieval is also made simple and convenient through the use of our Online Inventory System.
Spaceship Storage is perfect for anyone who faces the difficulty of getting around Singapore or individuals who do not own a car.
Marketing professionals and retailers
A good relief for marketers and entrepreneurs!
We at Spaceship understand how tedious and time-consuming it can be to manage your marketing materials and merchandises. Hence, we leverage our expertise in space and logistics to help you out in areas of warehousing and inventory management.
We provide customised services such as receiving shipment, tallying of items and inventorying, picking and packing of items to ensure that you receive an storage experience tailored to your needs.
You will find more information about storing for your business below.

Why use s
elf-storage

?

Unlike Spaceship who offers islandwide pick up and return services, self-storage only provides storage space with round the clock access. Self-Storage is definitely ideal in cases where you require constant access to your items, and have transportation options for your trips to and from the storage facility.
Why choose Spaceship?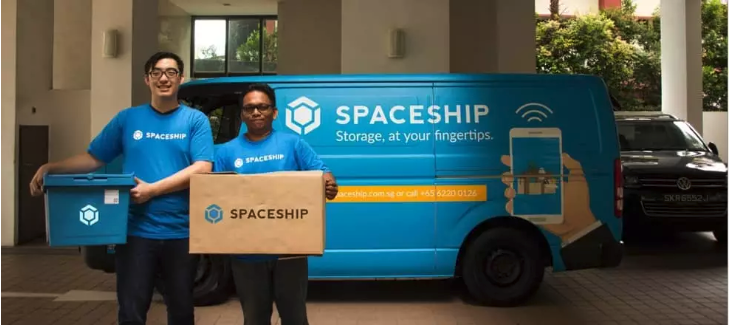 Integrated Moving and Packing Service
Spaceship Storage has in-house moving team to provide an integrated moving and packing service. Our General Storage Plan and Business Storage Plan subscribers enjoy free drop-off of carton boxes and professional moving, packing and wrapping services. This saves your precious time and energy. Storhub, on the other hand, operates solely as a storage facility where you have to move items on your own.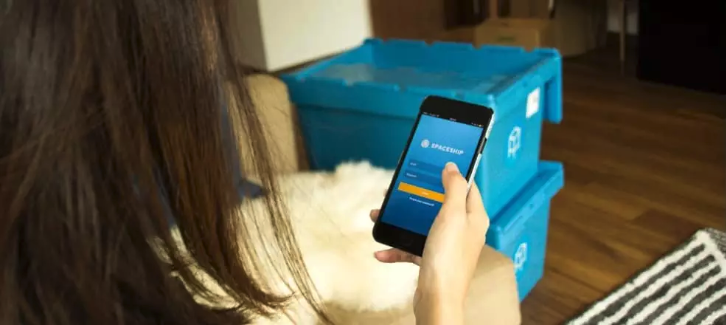 Online Inventory Management
Now all items stored with Spaceship Storage will be inventorized through a bar code so you can check and manage your items in the comfort of your home. Storing at Storhub requires additional time and discipline from you to diligently track and record your items present in storage as well as personally retrieve them when needed. This not only demands careful planning, but can be frustrating when you have limited free time.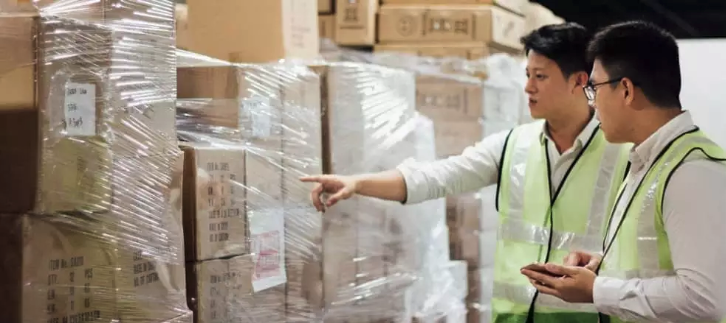 Spacious, Breathable Storage Space
Spaceship Storage customizes its household storage plans to cater to your household needs. Our plans are namely, Closet Plan (15 sqft), Bomb Shelter Plan (60 sqft), allowing you to estimate the rough storage area you require, with ease. Storhub offers closed self storage units of up to 100 square feet - a generous living room size.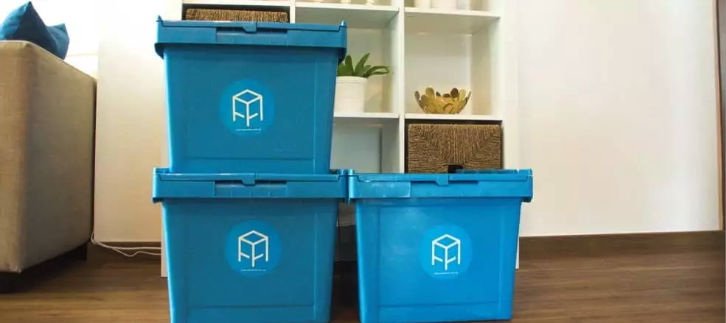 Corporate-Level Security
Public access at Spaceship Storage warehouse is highly restricted to ensure a high level of security for your items. The security and safety of your items are further enhanced with 24 hours CCTV, ample ventilation, daily pest control management and strict no-food policy. Self-storage units in Storhub allows 24/7 access through a unique access card.
Do you have questions to ask Spaceship? Simply call +65 6220 0126, or visit Spaceship storage plan page.
If you want a customised quotation,

Related reading: BoxPark Singapore VS Spaceship Storage