SpaceLabs is the only Co-warehousing and Co-working solution for communities of budding eCommerce startups to mid-sized eCommerce companies
An all-in-one integrated facility for all eCommerce business planning and operations facilitating,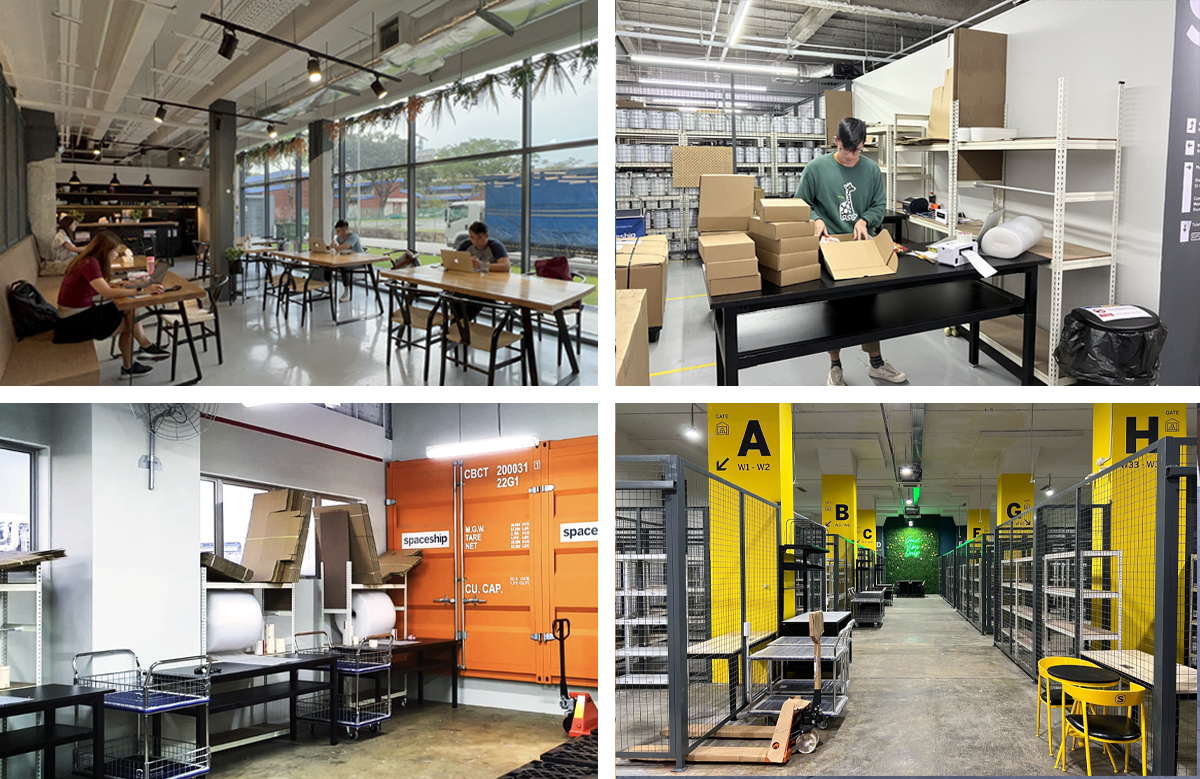 Product management

Storage of inventory

Order management

Picking and packing operations

Business planning and meetings

Buyer education and sales events
Start small and scale-up rapidly as you grow
As an eCommerce entrepreneur or representative office in Singapore of an international brand, you need a place where you can start small to test the market on your products and scale up quickly as your business grows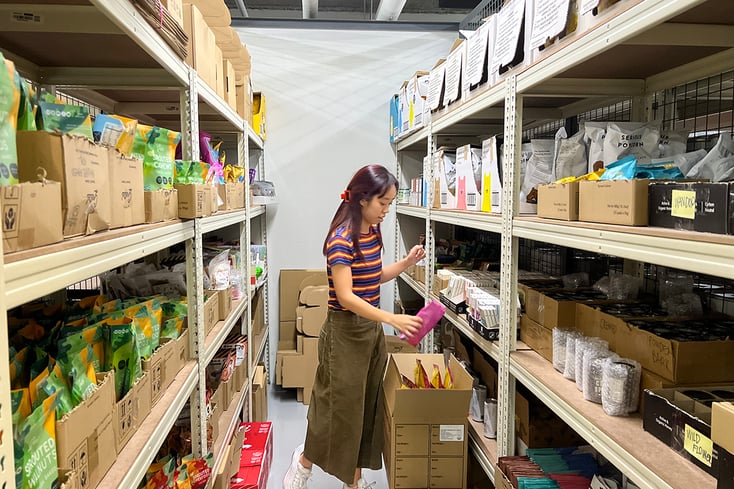 Flexible spaces and month-based lease terms to allow you to scale up or down your business as market demand requires

Wide spaces to inbound your products and perform quality checks
Handle any occasional sales peaks with ease
Huge influxes of orders on successful sales events are a cause for jubilation for you as an eCommerce retailer! But only if you are able to handle the fulfilment of those orders handily so that you keep your buyers satisfied, or fulfil those orders within Ship-On-Time SLAs of marketplaces where you sell your products.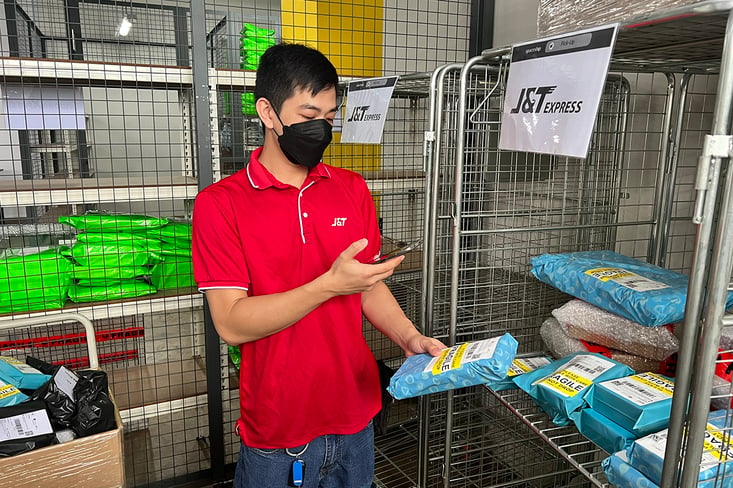 Shared wide spaces for you and your ad-hoc pickers and packers to handle huge influxes of orders, that will improve the efficiency of your packing of big batches of orders

Access to trolleys and pallet jacks to help you with moving large batches of items for packing and parcels for shipping out

Deposit your Ready to Ship parcels within the Pick Up Zone for respective Couriers
Dedicated community manager to support your eCommerce operations
Keep your eCommerce business running even when you are not around. As a part-time eCommerce entrepreneur or a newly minted eCommerce solopreneur, be it whether you are out at your day job or whether you are out hustling your next big deal to a corporate client or investor, or even meeting with overseas suppliers for your next hottest product, you will need all operational aspects of your eCommerce business to continue to run without you.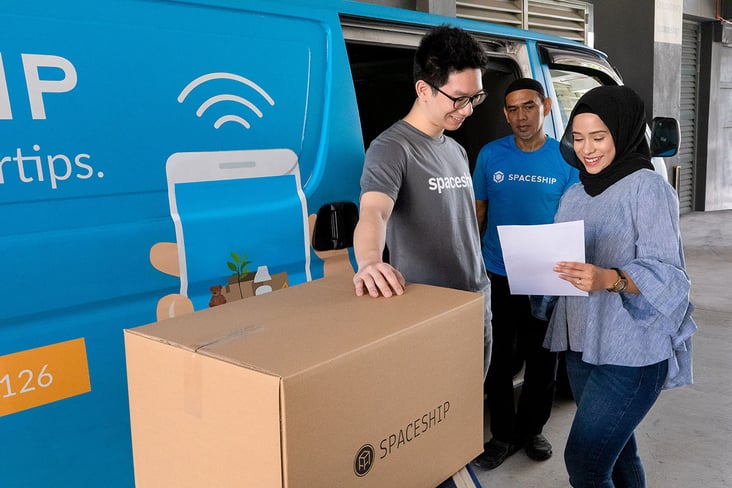 Receiving of your deliveries from suppliers or returns from buyers when you are not around

Returns of products from buyers through carriers

Collection of orders that you had already packed

Dedicated pick-up zone to deposit all your packed orders for your designated carriers

Linking up with partnerships e.g. carriers, that we have gained through the years that can offer additional discounts or support for your business

Handle any occasional sales peaks with ease
Drive exponential growth in sales with spaces to support your online and offline marketing activities
Owning an eCommerce business, you want the efficiency and scalability of social / digital marketing and presentation of your products, and yet be able to create authenticity of your brand and build intimacy with your potential buyers through offline marketing activities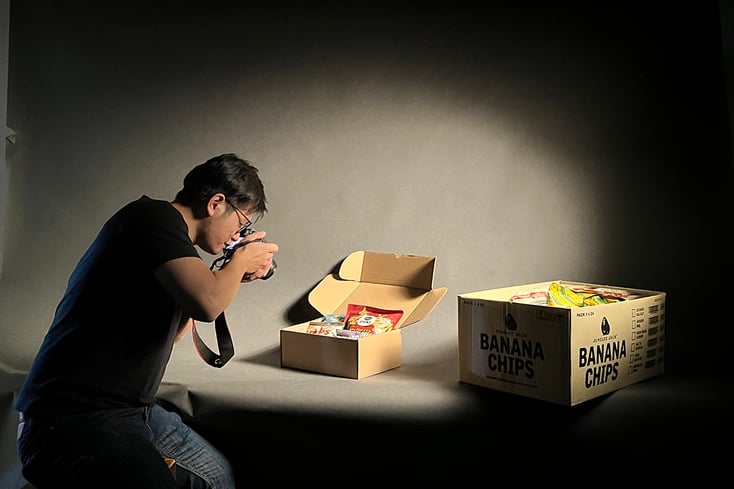 Product photography studios, fully-equipped with camera stands, mannequins, and white-boxes, for you to take that pixel-perfect shot of your products for your online marketing and sales channels, whether personally or with models that you hire

Spaces that you can book or rent for live-streaming of your products be it yourself or with an influencer with easy access to your inventory

Event spaces where you can hold buyer events, media events and launches of your products to build that critical intimacy with brand supporters
Plan and execute your next breakthrough in your eCommerce business in a conducive environment
As an eCommerce business owner, you will need a space where you can focus and plan your next big move in the market, and execute on those through key meetings with strategic partners or investors

Conducive, comfortable, and inspirational environment, with a combination of quiet and communal spaces where you can focus on planning that next big move, or network with fellow entrepreneurs to gain inspiration or even collaborate

A space where you can impress potential investors or strategic partners, and have those critical discussions in meeting rooms designed for success

A community of like-minded eCommerce entrepreneurs and established players providing

Shared best-practices, personal eCommerce hacks, and resources

Product bundling and joint-sales opportunities

Networking and business collaboration opportunities

Co-buying opportunities

Helpful guidance for those early in their eCommerce journey
About Spaceship
Spacelabs by Spaceship is the modern Urban Fulfilment Centre. Built for e-commerce sellers, the space comprises workspace and warehouses in Singapore equipped with shared operating facilities, and on-demand services. From flexible plans to warehouses designed with sellers' operations in mind, and workspace including photography studio, pick-up zone, and meeting rooms, Spaceship is move-in ready and trusted by entrepreneurs who are looking for storage and fulfilment centre for their operational business needs.
Start fulfilling your orders from Spaceship today. Enquire here.