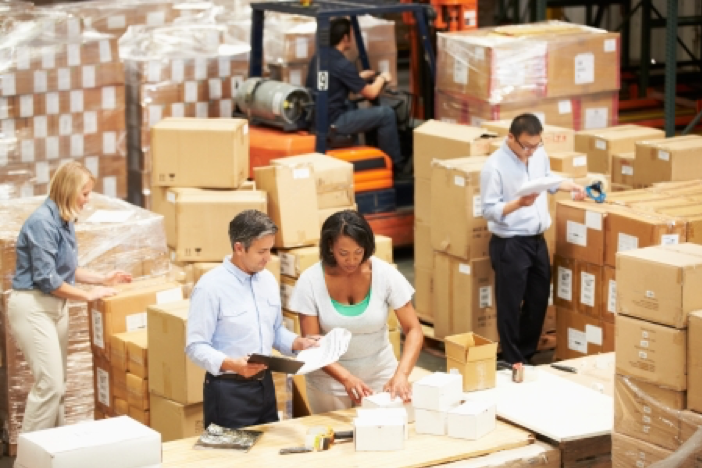 Co-working is booming in Singapore, with more and more entrepreneurs switching from the traditional option of leasing an entire office to work in shared spaces. With the rise of co-working, a new concept is gaining popularity - co-warehousing. Imagine your warehouse situated next to your workspace, equipped with the following:
Operational amenities

On-site logistics services

Equipment for rental
Spaceship is launching Singapore's first co-warehousing space – read on to find out more.
What Is A Co-Warehouse
A Co-warehouse is a space which has co-working spaces, storage, on-site logistics support and fulfilment amenities.
Built With E-Commerce Retailers In Mind
Online retailers usually purchase from their suppliers after receiving customer orders. This, however, leads to longer lead times and decreased customer satisfaction. While some retailers pre-order and keep stock in-house, this is not a scalable long-term solution. Leasing traditional warehousing space is also not cost-effective – retailers often pay for unused space and acquire their own machinery.
With co-warehousing, an entrepreneur can scale accordingly; equipment is also set-up for usage with minimal hassle. A co-warehousing facility provides a fully operational logistics platform for your online business.
Equipped For Growth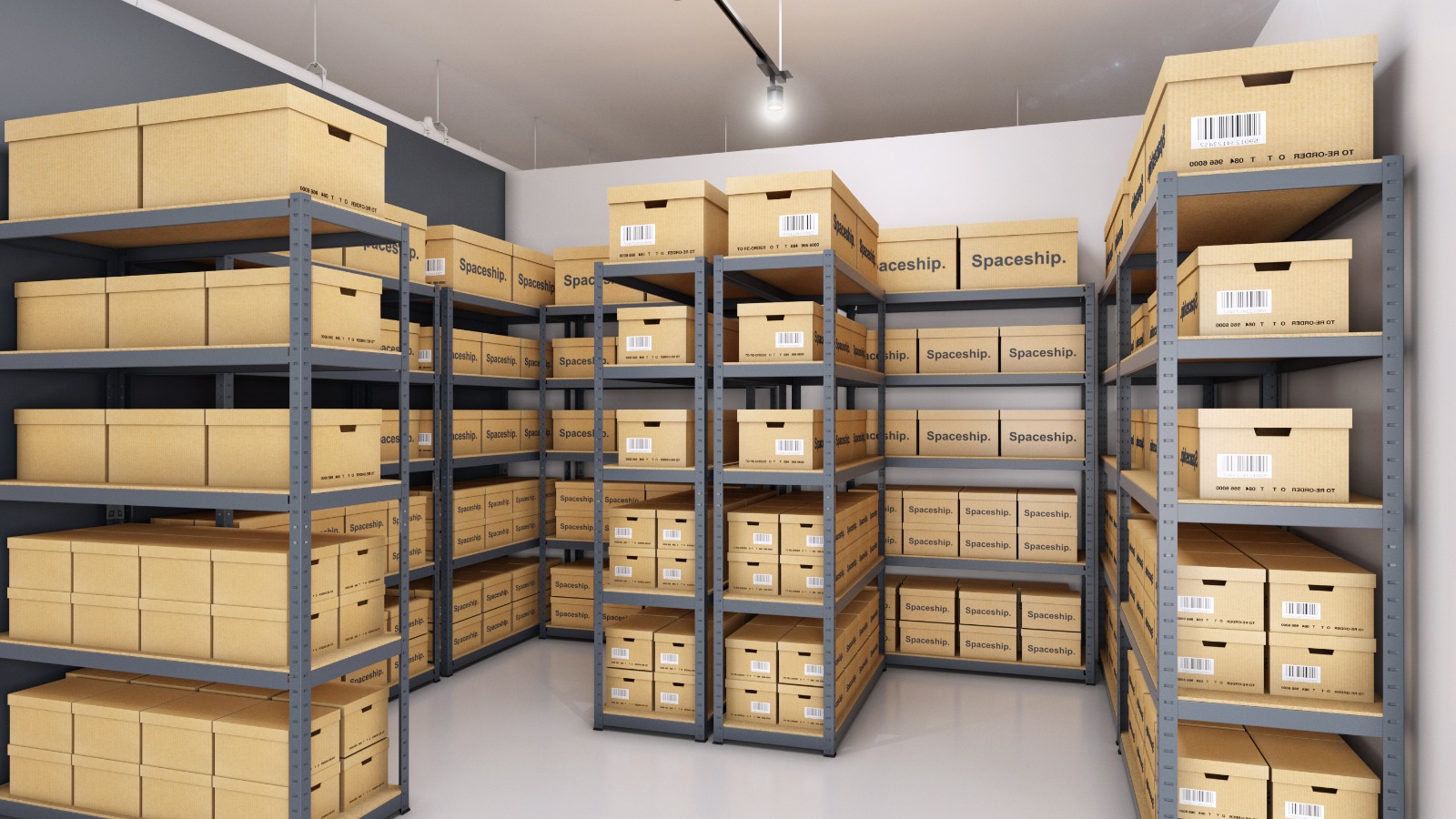 Image: Spaceship Self Storage Units
Co-warehousing space comes with heavy duty racks and shelves for easy placement and picking of items. Storage units come in multiple sizes ranging from a single shelving rack to large, open storage areas. Retailers can scale according to business needs.
Save Time Travelling
Gone are the days where retailers commute between their office and storage spaces. Co-warehousing combines operating and storage spaces within the same facility, with entrepreneurs getting immediate access to their stock. Choose between working in the common areas, dedicated workstations or private offices. Enjoy basic amenities such as pantry access, air-conditioning, high-speed WIFI, meeting rooms, private phone booths and mail handling.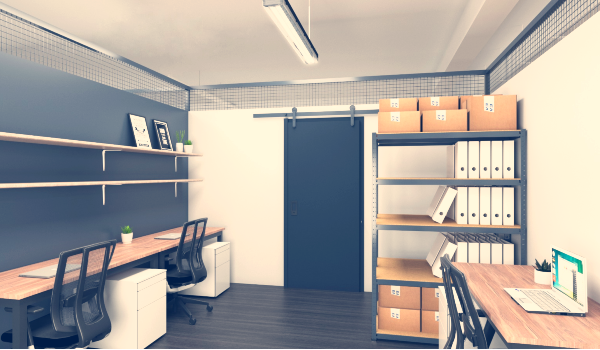 Image: Spaceship Co-warehouse Private Office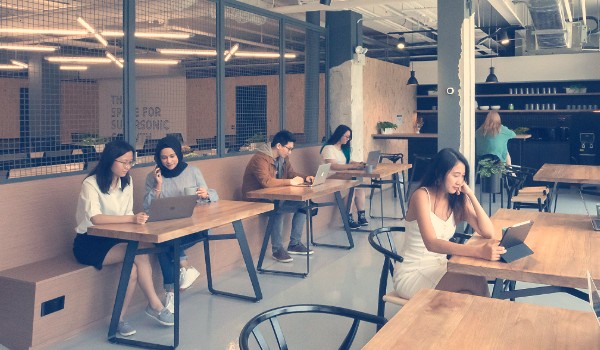 Image: Spaceship Co-warehouse Hot Desks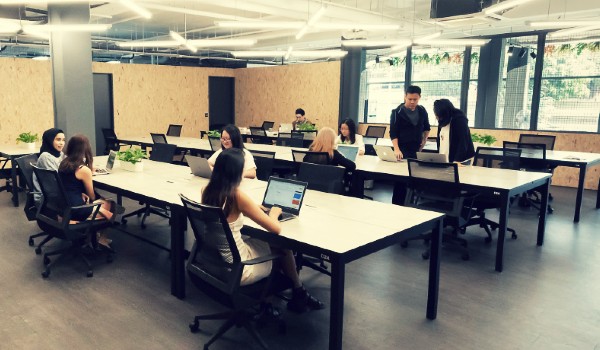 Image: Spaceship Co-warehouse Fixed Desks
Designed For Operations
A co-warehouse is not a typical co-working space bolted on with storage facilities. Gain access to a wide range of on-site logistics facilities and services: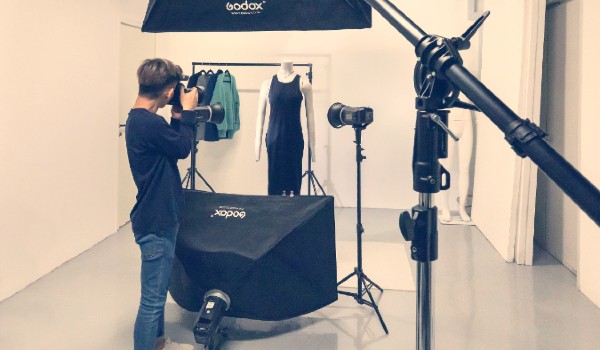 Image: Spaceship Product Photo Studio
In-House Photography Studio & Professional Photographer: High-quality photos are crucial to driving engagement, conversion and retention, and overall customer lifetime value. Captures the attention of store visitors through eye-catching visual elements, leading them to stick around and make a purchase.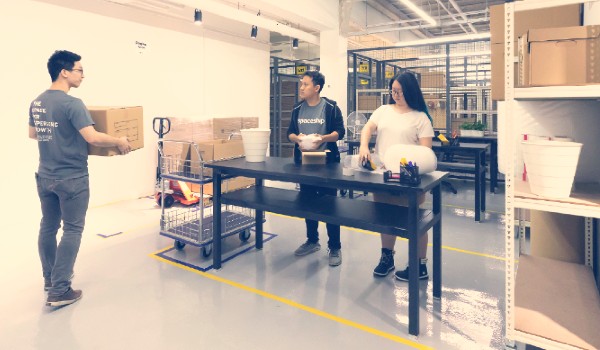 Image: Spaceship Product Packing Station
Packing Stations: Weigh, pack and label your products in one place. Avoid waiting around for courier pick-ups by dropping off parcels in our cage-out area to be sent out by our last mile delivery partners.

Shared Operating Equipment: Move goods to-and-from our storage areas and/or loading bays using our pallet jacks and trolleys. Dedicated on-site personnel are standing by to assist you with your shipments/deliveries

On-Site Logistics Services: Are you hostage to the high handling and management costs of 3PL providers? Unsure about outsourcing or doing your logistics in-house? Tired of spending excess time on communicating with your 3PL? At Spaceship, we understand the pain points of retailers and offer on-site logistics services at discounted rates for our Users. Such services include:

Goods Transportation

Last Mile Delivery

SingPost Deliveries

Professional Moving Service

Loading / Unloading Labour Service

Product Content Writing

Graphic Design
More Cost-Effective
This is how much you can save by operating in a co-warehouse compared to a co-Working Space or a typical office space:
Type of Cost Savings For Co-warehouse VS Co-Working
Savings

(Including Pallet Jacks, Shelves, Trolleys, Shipping Scales, Barcode Label Printers, Packing Tables)

$5,000

Long term real estate lease

(Cost used is 6 months' worth of average rental fees for a 4 pax office which is the longer commitment lease term compared to a Co-warehouse)

$16,200

Admin costs from searching for new space to accommodate business growth

$200

(Due to everything required for e-commerce being situated in one place)

$400

Total estimated savings for 6 months

(Exclude logistics support costs & maintenance costs which are reduced in a co-warehouse, as well as time costs from hassle reduced due to all the operational support provided in a Co-warehouse as well as equipment being set-up already)

$21,800
Total estimated monthly savings
$3,633
CONCLUSION
Co-warehousing makes operations efficient and easier by putting everything required for entrepreneurs to run their businesses in a single place. The unique selling points of co-warehousing, compared to traditional warehousing space, are:
Cost effectiveness

Convenience

Scalability
Unlike traditional warehousing spaces, we have created a community around like-minded entrepreneurs and small teams. Leverage off this collaborative environment while we support you with the resources needed in your daily grind for success.
To find out more about Spaceship's Co-Warehouse, please contact our Sales team at 6220 0126 or e-mail us at sales@spaceship.com.sg.
Alternatively, schedule a tour to visit our facility: