Shrinking sizes of homes in Singapore is one of the primary drivers for people to seek physical storage solutions in the recent years. With the ease of online shopping and irresistible deals thrown at us constantly by start-ups like Hipvan, Lazada and more. It's no wonder there's little space left for us to store our clothes, kitchen accessories and other home trinkets that we love so dearly!
Spaceship savings tip #1: Install "Honey" Chrome extension to automatically apply available discounts to your online shopping.
You'll be surprised at how many places in Singapore that has available storage solutions for all the things we can't bear to throw away or want to save for future use given our space constraints! Fundamentally, there are 2 types of storage solutions that are popular among individuals and businesses alike - traditional self-storage and storage valet.
---
Best 3 self-storage companies in Singapore
Self-storage units, as the name explains, are huge warehouses found in almost every part of the island that are segmented into fixed smaller, individual rooms for people to store their things. Most of which allows 24-hour access as you'll have your own keys or thumbprint access. It acts as an extension of your living or office space, a distant storeroom almost for your to keep your furniture, merchandise, wines, collectible art and more. Here are some of the bigger local companies, their contact details and simple reviews:
1. Storhub Singapore
Website: http://www.storhub.com.sg/
Locations: Bukit Batok, Woodlands, Changi, Hougang, Toa Payoh, Kallang. Tampines (11 in total, mostly in East)
Storage access: 24/7
Contact number: 1800 337 2000
Facebook rating ★: 3.5/5 (19 May 2017)
What do people like about Storhub Singapore? Storage facility is in close proximity to residential areas, easily accessible by public transport to get to their storage unit.
2. Extra Space Asia Singapore
Locations: Ang Mo Kio, Boon Keng (HQ), Eunos Link, IMM Building, Kallang Way, Marymount, Toh Guan, West Coast, Woodlands (9 in total)
Storage access: 24/7
Contact number: +65 6771 3100
Facebook Rating ★: 3.9/5 (19 May 2017)
What do people like about Extra Space Asia Singapore? Friendly, hardworking and helpful team sets Extra Space apart from the rest of the self-storage companies. A comfortable driving distance from residential locations creates ease of retrieval for their users.
3. Lock and Store Self Storage
Website: http://www.lockandstore.com/
Locations: Chai Chee, Geylang, Macpherson, Tai Seng, Tampines, Ang Mo Kio, Serangoon North, Woodlands, Ayer Rajah, Bukit Batok, Bukit Merah Central, Pasir Panjang, Tanjong Pagar (14 in total)
Storage access: 24/7
Contact number: +65 6243 0600
Facebook Rating ★: 3.8/5 (19 May 2017)
What do people like about Lock and Store Self Storage? Having available office storage in Tanjong Pagar is definitely a plus for wine lovers who can utilise their facility for proper wine storage.
---
Spaceship savings tip #2: Many of these self-storage companies offer up to 2 months of free rental for using their storage solution, be sure to negotiate when requesting for quotations to get the cheapest rate for your warehousing space!
In recent years, a new school of storage solution has arisen. Pioneered by start-ups like MakeSpace in the US and championed by Boxful in Asia, valet storage has been increasingly popular among those seeking more storage space with convenience.
---
Why and what is valet storage?
Valet storage makes storage simple.
Convenient - Valet storage, as the name suggests, picks up your items and returns them to you when you need them so you don't have to travel or lug those heavy boxes around.
Hassle-free - It's common practice for valet storage to drop off free boxes at your place for you to pack before they pick it up. This way, you don't have to source for carton boxes yourself.
Save money - You are only billed for the actual space you use.
Easy access - Valet storage provides you an online catalogue for all your items so you don't have to ever dig through your storage space to find what you need. No more heavy lifting!
Valet storage stores all your items on your phone and delivers where ever and when ever you need them.
With 48 hours notice, you can get your furniture, event collaterals, merchandise delivered to any address that you want.
You pack to store and these valets will sort out only what you need.
Flexible storage which only requires you to pay as you use.
Learn more about valet storage solution available in Singapore by clicking on the button below.
What are some of the key considerations when choosing a storage solution?
Space
More often than not, we tend to over-estimate the amount of storage space we require. This pain is solved through valet storage as you only pay for the items you store or space that you use, making it cheaper as you are not charged for the excess space. For self-storage, we often end up with some extra storage space that is eventually left unused.
Duration
Most storage companies are pretty flexible with the duration of their storage plan with a common practice of having a minimum of 2 months commitment. If you foresee requiring more space with the growth of your organisation in the next 1 to 2 years, it is better to negotiate for a discount. This could reach up to 20% off of your current price plan.
Location
If you're thinking about renting a self-storage unit, accessibility will be one of the biggest factors in your consideration as transportation cost can accumulate substantially if you have to take frequent trips to your storage location.
Next steps - Getting a quote for a storage space
Be aware that there are usually some hidden cost involve, such as:
Security deposit fee
Insurance coverage fee
Access cards or lock fee
Here at Spaceship, we are completely transparent and do not have any hidden fees. Try us and get a quote from our friendly storage specialist, Brian.
p/s: Spaceship has a Facebook rating of 4.4 ★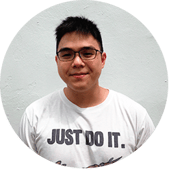 Brian, Storage Specialist
---
Storage Singapore, where?
Had to move to a smaller unit when you renovate your place or did you just arrive in Singapore and decided to start afresh with a clean, minimal space? We want to hear your experience with storage space solutions here in Singapore. Leave your comments in the box below.
Till' next time, space out!