Are you moving out soon? While moving home without movers can save some money, most people choose to engage mover service to ensure the move is safe and smooth. However, with so many moving services in Singapore, which one should you choose?
We hear you.
Based on detailed research done on the pricing of moving services in Singapore, we have collated the information you need to make a sound decision.
Singapore's Best Mover for Price and Service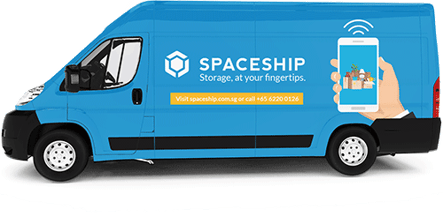 There are three common types of moves you may require – freelancers, local movers and international moving services. These types differ in terms of (1) service range, (2) quality of service and (3) pricing.
This article will use a case study to compare the price and services offered by local and international movers respectively. Read on ad you are guaranteed to have a more clear idea of what to choose.

Freelance movers are omitted due to risks of using their cheap moving service.
To engage movers for your residential or office move means that you will entrust them with your valuables for safe handling and delivery.
To achieve the goal, there are 6 important factors to consider:
Expertise in dismantling, wrapping and assembly

Safety and security of the items during the moving

Reputation of the moving company

Friendliness of the moving staff

Supervision of the whole process by an experienced personnel
With these factors into mind, let's review some moving companies in Singapore. What is the best local mover in 2018? Who is the best international mover?

What is the Best Local Mover in Singapore
Some familiar names of affordable local movers in Singapore are Shalom Movers, KNT Movers and Soon Seng Transport.
If you are not expecting a five-star intimate customer service, they are good choices to provide a standard moving service.
To give a fair comparison of these three local movers, the study of the services and the prices are based on the quotation for a three-room HDB apartment in Jurong West Singapore.
Mover
Moving fee
(incl. GST,
non-PH)
Services incl.
Services not incl.
Shalom
Movers
$883

Moving
Dismantling/assembly
Wrapping
50 recycle cartons (50x40x40, in cm), 1/2 roll of bubble wrap, 1/2 ream of newsprint, 8 PVC tapes

Packing & unpacking
Mounting of TV / fixtures
(De)commissioning PCs

Soon Seng
Transportation
$950

Moving
Dismantling/assembly
Wrapping
40 recycle cartons, 4 rolls of 8 PVC tapes
Service within 1 day
Additional insurance of 1.8% of the declared value

Packing & unpacking
Wire (dis)connection

KNT Movers
$980

Covered truck



Dismantling/assembly


Wrapping, 60 cartons, tapes
Key takeaways from our findings:
All three movers do not offer complementary

packing service.

Shalom Movers gave the lowest quote

at $883 (GST inclusive) among the three

.
KNT Movers gave the highest quote at $980 (GST exempted).
However, KNT Movers also offered relatively better service, such as more free cartons for use, covered truck and better-dressed mover personnel (in standard uniforms).
Soon Seng quoted $950 (GST exempted) for the same apartment.
Tip:
Usually there is room for price negotiation with local movers. You are advised to talk to several local moving companies to find the most cost-effective mover.
Spaceship Has Come
Drawing on ample experience in valet storage service, Spaceship has launched professional moving service. We am to be the best local mover in Singapore that symbolises security, efficiency and best price.
1. Full services to make your move EASY
Expert wrapping & packing to protect your fragile or bulky items like sofa and TVs

Professional disposal to clear left-overs

Handyman (disassembly and assembly, etc)

Storage space when your items cannot be stored in your new place
2. Dedicated customer service to guide you
You are not an expert in moving but we are. We will offer insider advice in moving homes and ensure your move is cheap, smooth and easy.

What is the Best International Mover in Singapore
CollinsMovers, CYC Movers and Asian Tigers Relocation are three premium movers in Singapore that provide international moving services. They are known to have comprehensive moving services.
We have compared these international movers in Singapore based on a one-bedroom studio apartment. Some major items to be moved include a 2-seater sofa, a queen-size bed, a washer, office chair and desk and a TV.
Mover
Moving fee
(incl. gst
non-PH)
Services incl.
Services not incl.
Collin's
Movers
$1,263

C

over truck



Dismantling/assembly
Wrapping

Cartons, bubble wraps & tapes

Basic packing

Supervisor for the whole process


GPS tracking, hydraulic tail gate system

(Un)packing personal effects
Safe handling of piano
Additional pickup & delivery

CYC
Movers
$1,070

C

over truck



Dismantling/assembly

Wrapping


Cartons, bubble wraps &

strong

tapes

Basic packing

Metal clothes racks for ironed clothes


Coleman ice box for frozen items

(Un)packing personal effects
Any carpentry, drilling, electrical work
Asian
Tigers
$963

Moving

Dismantling/assembly

Wrapping

Cartons, bubble wraps & tapes


Basic packing
Takeaways from the comparison among international movers:
All three movers help pack odd items, but charge packing service for normal items like personal effects.
Asian Tigers Relocation gave the lowest quote at $963 (incl. GST).
Collin's Movers

gave the highest quote among the three at $1262 (incl. GST)

with more fancy services.

What makes Collin's Movers stand out from the rest is the provision of dedicated supervisor on the spot to address any unexpected issues and answer any concerns from the customer immediately. This creates a wonderful customer experience.
Besides, Collin's Movers uses GPS tracking and hydraulic tail gate system to make the moving safer and more efficient.
CYC Movers charges slightly more than Asian Tigers at $1070 (incl. GST) for enhanced service. It thoughtfully provides ice boxes for frozen items, clothes racks for ironed clothes and stronger gripper tapes to seal boxes tighter.
Tip:
Usually there is smaller room for negotiation with international movers. However, you can contact multiple companies to find a best rate.
Conclusion
A responsible mover makes all the difference to your office move or a house move. I hope the comparison above have offered you a good market overview of moving service in Singapore.
Feeling stressed over your pending move? Relax and just drop us a call at +65 6220 0126 or

We strive your move easy at a reasonable price ever. Guaranteed!