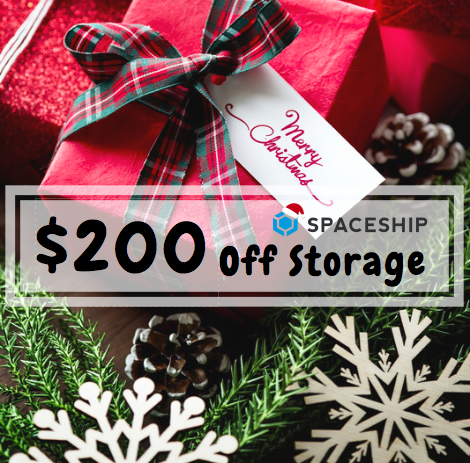 Win $200* Off Storage for a More Joyous New Years
Christmas is few days away and soon it will be the new years. Having trouble finding space to store away your Christmas Decoration? Spaceship Storage has news for you. This December, we are going big with $200* off your storage package.
Taking out your Christmas decoration from the store room to decorate your home is followed by a tedious and tiresome store away post-Christmas. The ornaments just don't seem to fit into the box anymore and the needles of your psuedo tree is falling over all your living room floor. Tweaking back the branches back into place seems harder and harder each festive year as body weathers with age. With just 6 days to the new year's, there's just not enough time to re-organise the home.
To alleviate every home owner's pain, we want to help you bring your joy to a full circle and give you $200* off storage package with no minimum lock in period so you can decide when's the best time to retrieve your Christmas Decorations and sort them out at your convenience.