Warehouse storage is easy to find in Singapore. There are plenty of options when it comes to temporarily housing your office furniture, shop's inventory or just your regular items that don't seem to fit in the crevasses of your residential space anymore.Warehouse storage is also available islandwide. Do note though that warehouse storage rates are generally pricer in the East. Cheaper options tend to reside in the outer parts of Singapore like Bukit Batok or Woodlands.
Why do people need temporary warehouse storage?
Moving out or moving house
Moving house is one the most common reason for people to search for warehouse storage solutions as general household items are bulky and one will seek for cheap options to store their belongings temporarily. During a relocation, there is usually a lag period where home owners have sold their current space but the new place is still undergoing renovations, causing them to move into a usually smaller apartment in the interim.
Home renovations
Bought your dream apartment and it's finally time to make it your home. While refurnishing your home, one will require storage solutions for proper renovation works to take place. Once the place is done, you can simply retrieve or get your items delivered to your brand new home.
Life changes - When you add or subtract
At some point in our lives, we start building a family and with new additions, come a lot more stuff taking up more space, making us think through every thing that we own and if we want to keep them, where do we put them? External warehouse storage of course! Schedule a pick up through Spaceship and they will come with free carton boxes for you to pack your memories, treasured items so you can store them away securely and get it returned whenever you're feeling sentimental.
Temporary Warehouse Storage in Singapore
Spaceship Singapore
Website: www.spaceship.com.sg
Type: Valet Storage
Price: Starts from $60 per month for 15 square feet
Spaceship is the leading valet storage service as well as a professional mover in Singapore. Families use Spaceship for warehouse storage space when they are renovating or relocating. Companies use spaceship for last mile fulfilment, saving them the hassle of inventory management.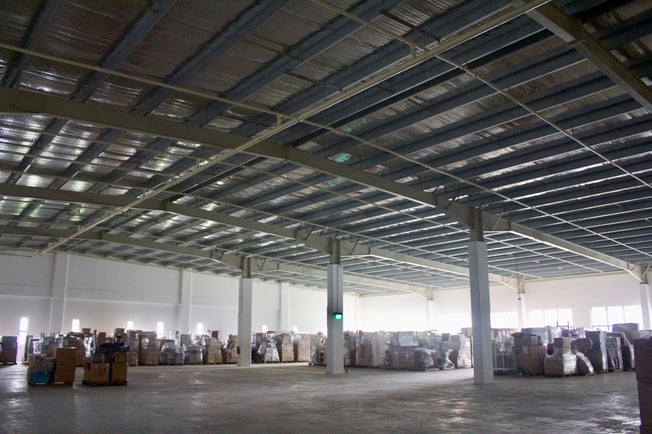 Windy Warehouse Storage
Website: http://windywarehousestorage.com.sg/
Type: Warehouse storage only.
They partner with 2 local movers to help you transport your items from home or office to their warehouses, mostly located in North Singapore like Woodlands, Yishun and Mandai. Windy Warehouse storage offers clean and secure storage facility. Your items will be inventoried with a tracking number.
Self Store Singapore
Website: http://www.selfstore.com.sg/
Type: Self Storage
Don't need storage the size of a warehouse? You can opt for self storage facility, especially if you own your own transportation. It's great for budget storage. Self-storage facilities allow you store items like your art collection and wine with their temperate controlled rooms which you might have to pay a small premium for.
Other Warehousing Services
Goods receiving
Warehousing storage solutions also include services like receiving of enterprise goods and stock from overseas. This is useful for e-commerce owners with not enough space in their home office and does not have the bandwidth to manage their stock inventory. These warehouse will then count and upload the incoming inventory onto the owner's account so that delivery and parcels can be sent directly from the warehouse and business owners can monitor they inventory levels as well.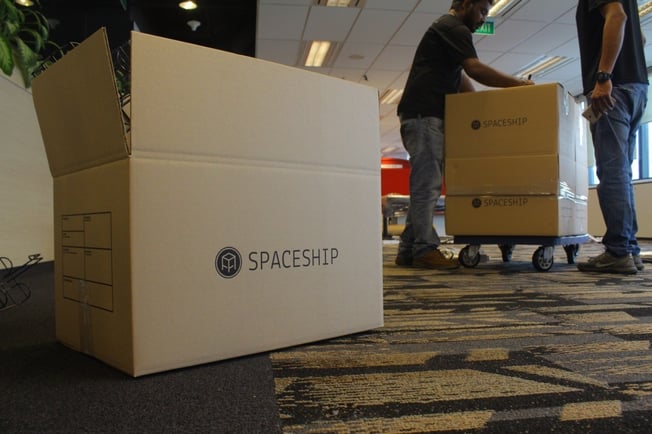 Monthly reports
A monthly report will be generated and given to business owners for analysis. This report provides an overview on the most popular items, volume of each item sold and peak periods throughout the month.
Stock taking and labelling
Time and energy is saved as professional packers and machinery are used to unload and store inventory. Some warehouses will go to the extend of helping you label your goods when they come in from the port and some companies like Spaceship even adopt barcode scanning and tracking to ensure your items are accurately received and recorded.
For such services, it is recommended that you get a long term partnership with the warehouse storage provider as they usually will offer a long term discount of up to 20% for a period of 24 months.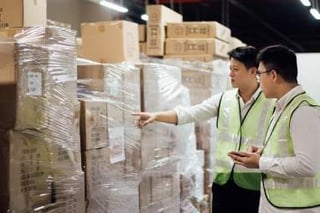 Manage and Track Your Items Easily
Spaceship understands that finding your beloved items can be time consuming. Thus we have added a feature just for you. With Spaceship mobile app, now you can view and manage all your items in storage anytime anywhere.
Want to retrieve your marketing props next week? Have a sales order to fulfil? Just tap on your phone and we will take charge of the rest.
Download Spaceship App: Android | iOS
Conclusion
Warehouse storage solutions are easy to find in Singapore. Therefore, the most important factor on deciding which storage solution suits you the best is having one with a good accounts manager.
Spaceship has one of the friendliest storage specialist, you can reach our sales representation at +65 6220 0126. When it comes to your belongings, place your bet on the relationships you can trust!
More on storage solutions, click here.