As dynamic as the business in Singapore, your company or your team may be planning an office move as a result of shifting business strategy or changing business needs. Different from house move, office move is much more complex and maybe is stressing you out.
Take a deep breath. The office move can be easier than you thought.
Read on to see how we can hack the issue with 10 moving tips.
Have a Smooth Office Move with these Moving Tips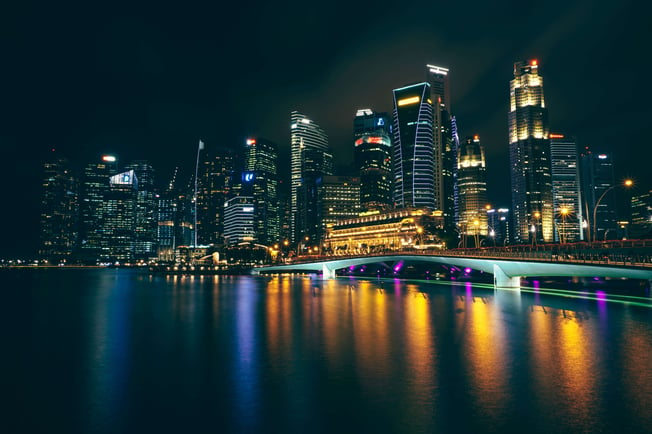 1. Create an office move timeline
You are highly recommended to plan your move as early as possible since it involves so many items and some may need special treatment. Generally, a small company should plan 3 months in advance while medium or large companies need at least 6 months.
Since office move during normal business hours may disrupt business operations of companies in the old and new building, most companies choose to move their office on weekends. This can also save your time on the road due to less traffic on weekends.
2. Design A New Office Layout Before Moving In
You are advised to create space arrangement in the new office as early as possible. Here is how.
Start by understanding the new floor layout such as electrical outlets, storage space, etc.

Assignment each space to different teams in a way that promotes intra-team communication and inter-team collaboration
Discuss the office plan with team leaders to reach final conclusion
Announce the new office plan to everyone in the company so they can both mentally and physically prepare for the office move, hopefully with great excitement!
3. Choose The Right Mover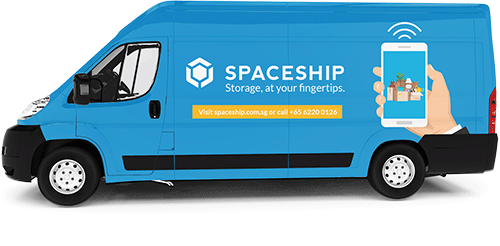 This is critical for your office move. Here are 2 major factors you should consider to find a proper mover for your company.
1. Service quality & capability of the mover
Small-scale movers are good enough for small office move but large office needs large movers to complete its move. After understanding your own needs, you can do a research on mover services in the market to understand the type and the scale of their services.
You can also ask about their past experience to see if they have relevant experience in your industry and can meet the special needs of your company.
2. Moving Service Quote
Each office move can have a different quotation owing to the number and size of items and the route from your current office to the new building. Further cost adjustment is required when item loss or damage occurs. Therefore, the low moving cost stated online may not apply to you at all.
You should get customized quotations from several moving companies for your comparison.
Good professional movers will always send staff for a site visit to fully understand your needs, only after which will they give you an accurate pricing.
Moving price for moving service in Singapore is usually negotiable, so don't forget to ask your movers if they can give some discounts. :)
If nearer to the moving date you realize that the new office cannot accommodate so many documents or furniture, or your company would want to practice 'zen office' culture, you can choose to dispose of them, donate them or store them away.
Some movers in Singapore, such as Spaceship, offers a comprehensive set of services related to office move. It would save you lots of time if you can engage one company to solve your moving, storing and disposal needs in one go.
If you mostly only need moving service, here is a list of movers in Singapore.
4. Get Insurance In Case Items Get Damaged In The Moving Process
As mentioned above, your items may get lost or damaged during the move. Therefore, your office move should have proper insurance in place. Usually, moving company will provide the insurance, so you can check details with them to ensure necessary terms are there to minimise your financial risk in the office move.
5. Keep Employees Updated
Change of office can mean a big change to employee's life since they may have to travel further for work or need to adapt themselves to the new neighbourhood. Therefore, continuous updates about the office as well as an information package will prepare your staff well for the upcoming move. The quicker they adapt to the new working place, the more effective they will right after the move.
More importantly, you are reminded to inform your staff about the actual move at least 1 week before so they have plenty of time to pack their items.
Furniture in the office such as sofa, glass cabinets, chairs and tables may need special wrapping before the move. Find a professional packer to take care of these and give you peace of mind.
Many movers such as Spaceship are also professional packers. You can ask them about their packing service for price comparison.
One common mistake during office move is that some companies forgot to clear perishable items such as food in the fridge and trash in the trash bin. These may stink during the move, so try to remove them before packing starts.
7. Plan the office move with the new building administrative
Since your moving most likely occurs at weekends when there may not be many staff from the new building to support you. Therefore, you should arrange well with the building admin to prepare for a hassle-free move-in. Here are 2 aspects for you to consider.
1. Facility management on the moving day
You should double check with the building that facility such as electricity, internet connection and air conditioning will be on when your company settles in.
2. Building policies & safety prerequisites
Most buildings have security prerequisites for movers and packers. They may also have rules for land use such as max parking time at the loading bay. You are advised to ask the building admin about building policies to ensure your move adheres to their policies.
It would be a good chance to show your company's friendly gesture to the building management and to build your branding as well. :)
8. Take care of your network
Network and IT equipment is the lifeblood of your company. Therefore it is worth dedicating this section to IT-related intricacies. Here are few tips to prepare you for a smooth move for your network system.
Protect PCs, monitors and other peripherals such as printers and copiers well with thick soft materials like bubble wraps and foam.

Group cables based on their location in the previous office and put them in separate bags with clear labels for easier equipment set up later on.

Install all data points before IT team arrives so they can set up the network immediately

Unload IT equipment before other furniture to allow sufficient time for IT set up.
9. Update printed materials
Phew. With the majority of your office move done now, things are much easier.
Since a new office comes with a new company address, you need to update your company information in printed materials such as company brochure, envelopes and stationary as soon as possible. For business cards, you can discuss with the management if reprinting or manually correcting on the existing ones is more preferred.
10. Inform external parties promptly
Let's complete your office move with a proper announcement to all external parties, including the post office, banks, your creditors and clients as soon as you can. You should also change the company details on your website and other referral directories immediately.
Following these 10 steps finished, you are on the right tracking getting your office move done. It is not as difficult as you initially thought, is it?
Engage Spaceship Movers For A Hassle Free Experience
An innovative local startup who always put customer experience, convenience and speed first, Spaceship has a full set of services specially designed to minimise the hassle during your office move. Packing, moving, storage, disposal... just tell us what concerns you @ +65 6220 0126, and we are ready here to solve them for you. Or
Summary Of Moving Tips For An Office Move
Create office move timeline

Design a new office layout before moving in

Choose

right mover

for your office move

Get insured in case items get damaged

Keep employees updated

Pack appropriately

Plan the office move with the new building administrative

Take care of your network

Update printed materials

Inform external parties promptly
Check out Spaceship's website for more details on their moving service!