If you are thinking of renting a temporary warehouse storage space in Singapore but do not have a clue on how to get started, well don't worry, you're not alone. Finding a short term warehouse space is not easy when the conventional warehouse industry practice is a commitment term of at least 1-3 year lease.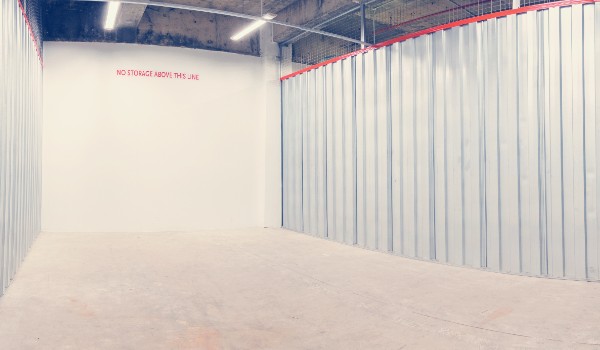 Image: Spaceship Warehouse Storage Space
In this post, I've written about why it is hard to find a temporary cheap warehouse for rent, what your options for temporary storage are, and recommended a few providers to help speed up your search journey.
I've also previously written about a short price comparison of warehouses for rent in Singapore (Note: more for businesses than for personal storage).
List Of Some Short Term Small Warehouse Storage Options In Singapore
Now the right type of warehouse storage depends on your use case of the warehouse facility and the type of items you need to store. To keep things simple, I've categorised this based on:
(1) Personal / Office Storage

(2) E-Commerce Sellers (Shopee / Lazada / Shopify)

(3) Business / Inventory storage
(1) Warehouse Storage Space For Personal Storage
If you are an individual who is renovating your place or relocating, or if you are a company preparing to shift offices and need a place for office items, a Self Storage Facility or a Door-to-door storage provider would work best for you. Here are some companies that we like:
---
Need A Warehouse Storage Quote?
---
(2) Warehouse Storage For eCommerce / Shopee Seller / Lazada Seller,
You'll definitely need to check out SpaceLabs, a warehouse storage space that is specifically designed for e-commerce. I'll quickly summarise what you'll get apart from just a pure warehouse storage space:
Flexible and scalable warehouse storage space (with the option of storage shelves)

Internet and power to process orders (even has workspaces)

Order fulfilment facilities (e.g. Pick/pack stations, Label Printing Stations)

Logistics Equipment (e.g. Roller cage trolleys, med/heavy duty storage shelves, pallet jacks, hand trolleys)

Convenient Onsite goods receiving and release service so that you don't have to waste time waiting for the delivery guy to arrive

Consolidated order platform to easily / quickly / accurately process, pack and ship orders across multiple sales channels (e.g. Shopee, Lazada, Shopify)
To learn more about what type of warehouse storage space is available at Spacelabs, and the type of operating facilities that it has to support order fulfilment and last-mile delivery, click on this link or the button below:
(3) Warehouse Storage Space For Small Businesses & Inventory Storage
If you are a startup selling products or a business dealing with seasonal events, an Office with Storage facility or a Coworking Space with Shared Warehouse would be most suitable. Here are some companies we like
How to find a warehouse storage space to rent in Singapore?
The usual way to find a warehouse space is to go to Commercialguru. Under the category of rent, search by district, filter by floor area, and lease term and browse through the results and shortlist a few possible warehouses.
After which, contact the real estate property agent who posted the listing, and then arrange a viewing session.
But wait.
Get on a phone call with the agent, and the agent is likely to tell you that 1-3 year lease term is required, and that there are no short term options. Then, you are back to the drawing board.
You might even be overwhelmed by the types of warehouses out there to know where to start looking from.
Why is it so hard to find a temporary warehouse space to rent?
The main issues with finding a temporary warehouse storage space are:
Property owners/operators typically look for long term tenants and offer a min. 1-year lease term with the expectation of renewing the tenant after the end of the term. There are internal KPIs to achieve certain renewal rates.

Property agents who help these property owners find tenants are commission-based, and typically get a commission for each year of rental term signed. Short term leases do not fit their commission structure.

Most of the warehouses are bare units and a certain percentage may not even have lights. Even if there are lights, you'll need to go through the hassle of setting up an account with SP Services (or other power service providers)

Warehouse spaces listed typically are large in size (from 2,500 sqft to >100,000 sqft). For individuals or small companies, finding a small size space becomes even harder to find
Not all warehouse storage spaces are suitable
Now, after hours of researching and speaking to property agents, you manage to find a couple of warehouse storage space that are willing to offer short-term lease terms, you arrange for visits, only to realise that the warehouse space doesn't fit your requirements.
Here are some questions to think of prior to signing a lease to rent a warehouse storage space:
Size of the space: Did you overestimate the size you need? Will you end up paying for space you do not need?

Operating requirements: Does the unit come with lights and powerpoints? Do you need to sign up for a separate account with a power/utility service provider? Do you need Internet at the warehouse space?

Logistics access limitations: Can the items that you have to store be easily moved in and out of the facility? Are there cargo lifts? Can a pallet fit into the door?

Renewal terms: What happens if you need to extend usage for a month? Is the property owner able to accommodate your extension without you incurring excessive costs?
So what are my options for renting cheap warehouse storage space?
Fortunately, there are some storage companies who do provide temporary warehouse space, some from as small as 50 sqft.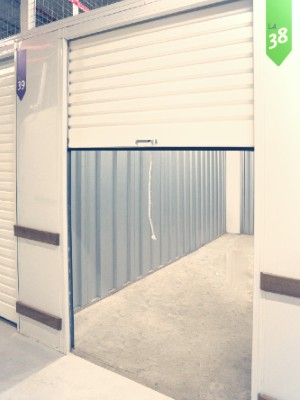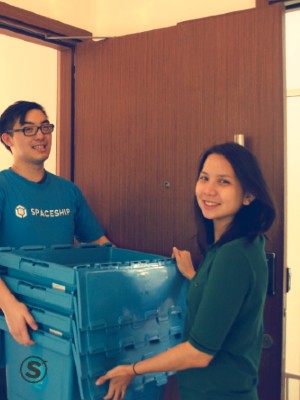 Let me list 4 categories of facilities that might be suitable for you:
---
Here's a quick and easy way to get a warehouse storage quote
---
Which type of warehouse storage space is suitable for me?
Now, not all warehouse storage spaces are suitable for everyone. Here are some types of people/businesses who need temporary storage space:
Homeowners renting homes or individuals in between homes,

Companies shifting offices, downsizing office space

Companies needing a space to keep seasonal products and who need a space to pack items (e.g. Mooncake festival)

International companies (without an office presence in Singapore) who have an upcoming event

Companies expecting seasonal peaks and have a higher inbound shipment of merchandise

Startups who are just getting started and need a place to keep inventory, and a workplace to fulfil orders.
Clearly, the requirements and expectations of the warehouse space will differ based on the type of items to be stored, and the use case of the space.
I've prepared a table to categorise the type of facility that best suits different use cases:
| | |
| --- | --- |
| Use Case | Type of Warehouse Facility |
| Individuals who are in-between homes (renovating, relocating) | Self Storage Facility, Door-To-Door Storage |
| Companies who are shifting offices/downsizing / setting up a new office | Self Storage Facility, Door-To-Door Storage |
| Marketing / Event teams who have large bulky marketing equipment or marketing merchandise | Door-To-Door Storage |
| Companies who need space to keep corporate documents | Self Storage Facility, Door-To-Door Storage |
| Startups, Lazada & Shopee Sellers who sell products and need a space to keep merchandise and fulfil online orders | Office With Storage Facility, Co-warehouse Facility |
| Companies preparing for seasonal events (e.g. mooncake festival, Chinese New Year) | Office With Storage Facility, Co-warehouse Facility |
| Others? | Speak to us |
How much would warehouse storage rental cost?
Case A: 100 sqft of space at Self-Storage Facility:

$380/mth
Case B: 400 sqft of space at a work at an Office and Storage Facility: $2,000/mth
Case C: 2 person team with 100 sqft at a Co-Warehouse Facility

:

$1,500/mth
The general rule of thumb in the way pricing of warehouse space is,
the larger the size of the space, the lower the unit cost.

the further away from CBD, the lower the unit cost.

for short term commitments, expect to pay more.

for space that includes utilities and lights, expect to pay more
It is important to know that this isn't an apple to apple comparison. Some of the spaces provide extra services which are bundled into the monthly fee including utilities, internet, communal pantry, meeting rooms, and other services. If you're interested to know more about the costs, we've done a comparison of storage prices in Singapore so you won't have to spend half a day trying to get quotations from every provider.
Here are some companies that provide temporary and long term warehouse storage space for rent:
Spaceship
Work+Store
SpaceLabs
Lock and Store
Get A Warehouse Storage Quote To Get Started
or call us: