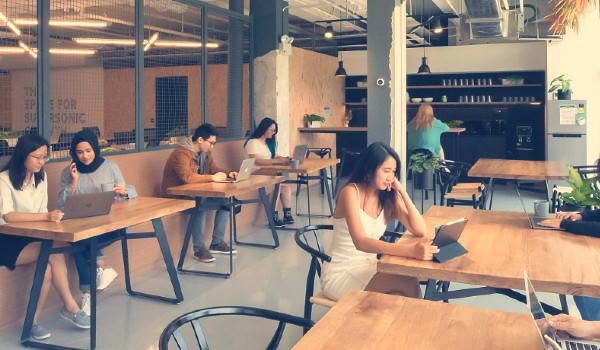 Image: Spaceship Coworking Space
"What should I look for in a coworking space?"
As I scoured the internet, common factors like location, prices and amenities frequently popped out as answers. The articles however, lacked one thing in common - which factor should play as my priority when searching for my workspace?
Would people first go about searching offices in particular areas of Singapore? Or would they search for the cheapest shared work spaces in Singapore?
Analysing google search traffic volumes pointed to the top factor as the latter - people are more interested in affordability over convenience of location. While I agree that prices are important, I came to the conclusion that that was only because most coworking spaces in Singapore are carbon copies of one another; they had meeting rooms, work spaces, event spaces, phone booths and pantries.
These amenities however, are not enough when we recognise that companies from different industries have distinct needs.
3 Coworking Spaces In Singapore For Creatives
One category of users that need niche amenities are influencers and artists who do content creation. In this article, I will introduce 3 shared office spaces suitable for them to thrive in and get inspired by their community.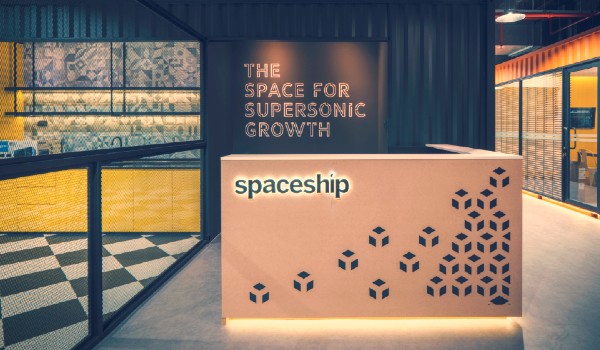 Spacelabs by Spaceship comes in at the top of my list due to its affordability & number of amenities it offers. Being branded as Singapore's 1st & only Co-warehouse, many people are often surprised to learn that it has Co-working spaces as well.
For influencers who need to curate a constant stream of instagram photos and videos, they can use Spaceship's on-premise photo studio equipped with mannequins, backdrops, tripod stands, reflectors, lightboxes and more!
This provides extra convenience for influencers who do not have to bring their own equipment whenever they need it and can just borrow the photography equipment for free.
Workspaces also come fitted with shelves to organise equipment, should influencers ever decide to use their own. On-site storage units also means they don't have to clutter their workspaces with props and simple store them in these storage spaces.
With half of the community members being e-commerce retailers, influencers might also be able to borrow their inventory as additional props. Who knows? The retailers might even engage the marketing services of these influencers to make content!
Check out Influencer jujujucloe in her office at Spacelabs and how she utilised the photostudio space for her photoshoots!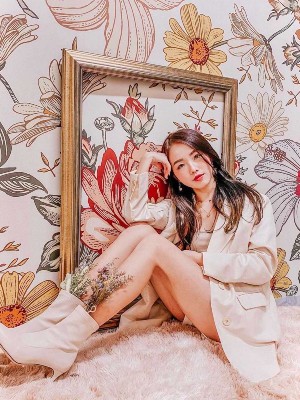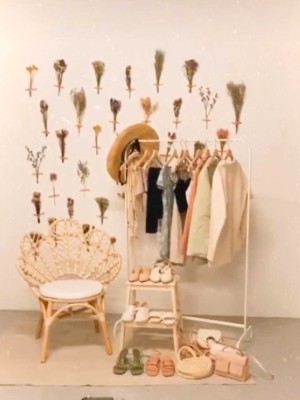 Mediacorp actors even filmed at the space before for their drama Mind Jumper & Ghosted!
Mox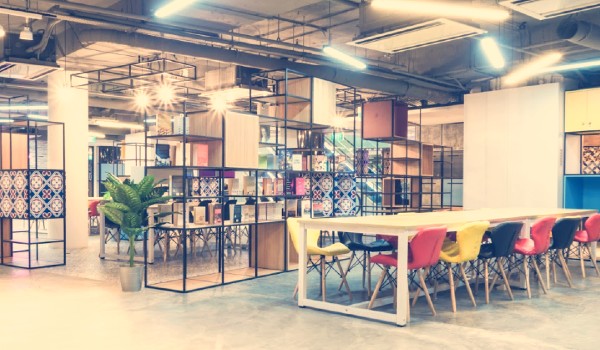 Like Spacelabs, Mox is not your typical co-working space. Their space boasts facilities like an art gallery, sewing machines, computers equipped with design software & 3D printers.
Do note though, that the facilities within the space still has to be rented even if you're a tenant there (Open for rental to non-members as well). Members often use the venues to conduct crafting workshops; which has since ceased because of the COVID 19 outbreak.
The vibrant environment and community also helps inspire the artists to create new and refreshing art pieces. Community members include companies like Lego Crafter Artisan Bricks & toy maker Mighty Jaxx.
I would definitely recommend this coworking space if you're an artist.
The Hive @ Lavender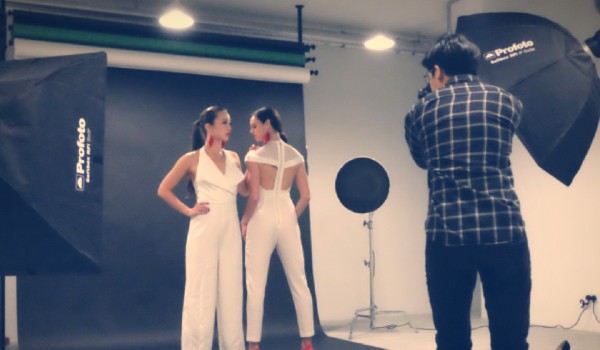 The Hive has 3 locations but the one suitable for creatives is situated at Lavender in a section known as The Hive Studios. The Hive Studios consists of 3 professional photo studios, each serving different functions - one for portrait shoots, one for fashion shoots and one for podcasts. The portrait and fashion studios are similar to the ones in Spaceship but the podcast studio is what makes this place distinct - It has audio equipment and software such as Audacity & Garageband.
I would recommend it for budding Youtubers who do not have their own equipment - they can use the space for shooting videos and recording sounds. Do note that like Mox, these studios still charge a booking fee even if you're a tenant. These spaces can be rented by non members as well.
The studios also offer lit makeup booths and changing rooms for fashion models or clients to prepare before a shoot. All studios come with umbrellas and studio lights.
Comparison of Coworking Space Studio Rates
The Hive Coworking Space Portrait Studio

Shoot By The Hour (Weekdays)

$40/hr

Half Day Shoot (Min. 6 hours)

$36/hr

Full Day Shoot (Min. 10 hours)

$32/hr

The Hive Coworking Space Fashion Studio

Shoot By The Hour (Weekdays)

$50/hr

Half Day Shoot (Min. 6 hours)

$45/hr

Full Day Shoot (Min. 10 hours)

$40/hr

The Hive Coworking Space Podcast Studio

Shoot By The Hour

$30/hr

Mox Coworking Space Photo Studio

Shoot By The Hour (Weekdays)

$40/hr

8 Hour Shoot

$280/hr

Spaceship Coworking Space Photo Studio

Member Bookings

Free*

Non-Members

$25/hr
*Terms & Conditions Apply
Photo studio rates are cheapest for Spaceship! The staff are also very flexible with rental of the venues after work hours. The photo studio rental does not include deposits or GST like the other 2 coworking spaces, and they do not have minimum hours for rental packages even for non members.
A plus point for Spaceship is also their other insta-worthy places within the space that can also be used as a backdrop for shooting content.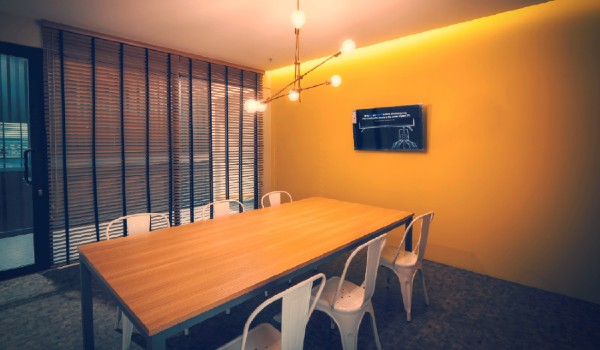 If you're interested and excited to become their member to enjoy these exclusive benefits, check out how their coworking prices fare comparatively to their counterparts!
Otherwise, book a tour to see their facilities in person if you don't believe how good a deal this is!