Warehouse storage space might seem like a luxury in Singapore given how land scarce we are, but it is possible to rent warehouse space in Singapore for your larger items, e-commerce inventory, kitchen equipment or even household items temporarily. In Singapore, there are two distinct type of short term warehouses rental, one that is fully leased by a tenant and the other a shared warehouse space.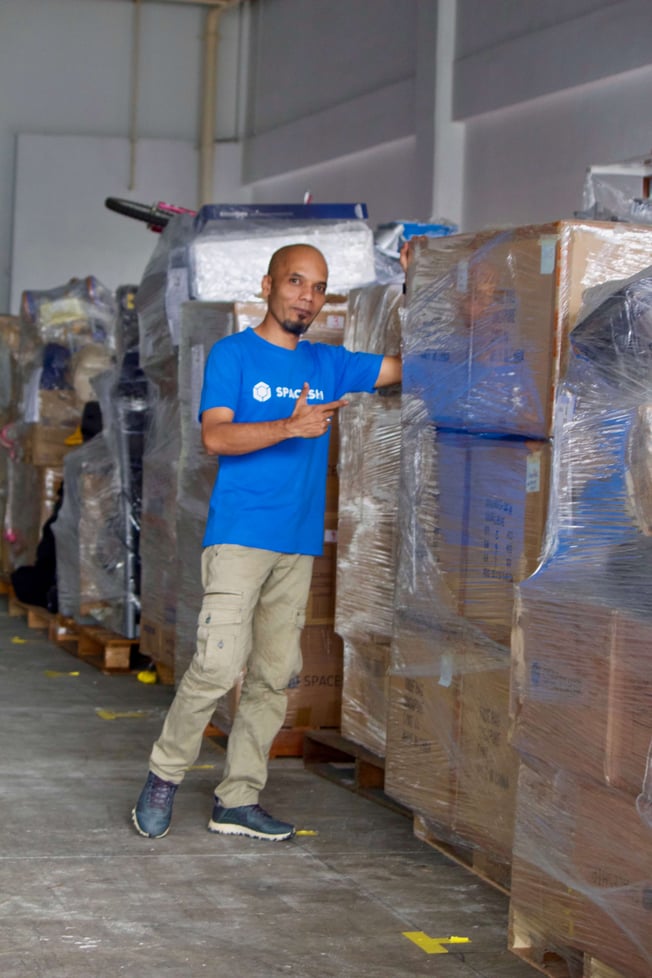 What is a warehouse?
By Google's definition, it is "a large building where raw materials or manufactured goods may be stored prior to their distribution for sale." In our terms, a warehouse is a shared space where different items or goods in stored temporarily before they are returned or dispatched to a customer. A physical space that is highly ventilated, has regulated pest control and is well segmented for easy tracking and retrieval.
It also means that the cost per square feet is lower than other commercial spaces as warehouse takes up a larger area and traditionally, provides a lot of jobs to people, therefore are conventionally situated in the outskirts rather than the city where the land cost less.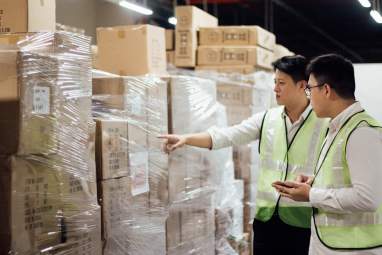 In Singapore, warehouse storage usually entails stricter storage terms than storing with a self-storage or a valet storage with regards to duration of storage and accessibility. Most warehouse storers understand that in exchange for the low cost of storage, they will have to give up access to their items for a period of 12 months or more. Storage fees are paid upfront to protect the warehouse vendor and items are throw away if payments are not made for the storage period or collected when the commercial contract ends. Therefore, the nature of warehouse storage in Singapore are not favourable for many small team, marketing agencies and e-commerce entrepreneurs. This is where innovative starts up like Spaceship comes in - we make it so convenient that you'll never have to step into a warehouse again. Valet storage start ups typically rents a very large warehouse (>20,000 sq ft to enjoy economies of scale) and divide the space up for small companies to take a piece of the pie. This way, the fixed cost for boutique teams and new retailers are kept lean.
Where to rent warehouse storage in Singapore?
There are several warehouse storage rental providers here in Singapore. Here are a list of 5 that you can request a quote from:
Some of these warehouse storage providers have their own 14 foot truck to make the coordination of packing and moving easier. Prices for a full 14 foot truck averages for about $150 per trip and requires 2 - 3 man hours to pack items to fill it up. Warehouse storage can start as low as $300 for a lot which is the size needed for a 14 foot truck.
Who are the long term warehouse storage users?
Traditional warehouse storage space are suitable for people looking for long term warehouse storage of at least 6 months. Such examples includes
People that are relocating overseas for work for periods longer than 6 months
Families who are downsizing their homes temporarily
Restaurant owners who are renovating their space or closing down
Office managers with document storage that does not have sensitive information
When a family member has passed and their memory is to be preserved
How to Rent Warehouse Storage For Less
Renting a storage unit for less can mean thinking in the long run. By choosing a company that is transparent with its pricing is crucial. As the storage industry is one of the oldest business in the book, many of them still practices the old ways of marketing, where businesses have a higher bargaining power over consumers and has many hidden fees.
1. Ensure that your warehouse storage provider has insurance
At present, most storage vendors will provide insurance for your items against fire or theft. You will have to get insurance for your items for any damage or lost in transit.
2. Check for admin fees and security deposits
Traditionally, as storage is seen as a real estate commodity, its practices are brought over and storage providers charge an admin fees for setting up your "new space" and hold a security deposit to ensure that the storage unit is returned in the same conditioned as when it was leased out to you. Choosing a company that doesn't charge you these additional fees reduce your cost significantly. Many companies hook you in with a first month free discount and recoup those savings those administration fees, lock charges and so on and so forth.
3. Get flexible warehouse storage
Most warehouses charge you by the lot - the capacity of a 14 foot truck. This means that you are charged for a fixed amount of warehouse storage space regardless of the space you actually use. As new business storage entrants like Spaceship, that disrupts traditional warehouse storage business model with flexible storage. You only have to pay for the space you use. In truth, flexible storage also does not charge you by the square feet. However, their incremental space is a lot less than traditional system. The reason why the newer companies are able to provide greater flexibility is due to the increase in space optimisation. Modern storage companies utilises technology to track and shuffle item stored. If you are familiar with the elevator car parking system, then you'll be able to visualise how items are kept and stored in a modern warehouse. Little space is wasted in between pallets and because no barricades or structure is needed to be built, you get to pay only for the space you use.
Read this article to see how valet storage cost vs self storage units.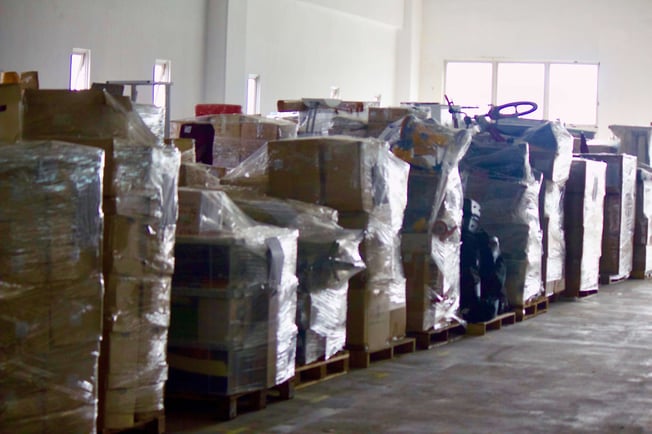 Bonus: Save more by paying for your warehouse storage upfront
If you are intending to store your items for periods longer than 12 months, pay for the entire storage term upfront and you will get to enjoy at least 20% discount from your storage vendor. Different vendors will offer different amount of pre-payment discount so make sure you do your homework to see which storage provider will eventually cost the cheapest. Though when it comes to storage, other factors play a bigger part than price - for example security and convenience. Ultimately, it boils down to how valuable the items you are storing are to you.
Conclusion
Warehouse storage is a tricky business. It's important to get a good partner to ensure that you save time, energy and money in the long run. Most warehouses allow for site visits before you start storing with them and might be good for you to check them out and their customer service before committing to a storage vendor.
At Spaceship, we believe in providing excellent after care. Our customer service is accessible through email, live chat and phone call. If you are looking for warehouse storage, get a quote today and we'll be in touch with you within 1 working day. Go ahead, it's free.