BEAM storage is one of the other valet storage start up that's based in Singapore besides Spaceship. Valet storage is a relatively new concept in Asia where professional movers picks up your storage items and store them in a remote warehouse and returns it when you need it.
Why use Valet Storage?
Both Beam and Spaceship storage provides millennials convenience and simplifies storage for people who have recently relocated and don't know the country well. Here are the 3Cs for the birth of valet storage:
Convenient
Cost effective
Concise
Convenient
Get your items at the comfort of your own home. A delivery man will pick up and return your items to your preferred location. As Singapore is compact geographically, both Spaceship and Beam storage delivers islandwide with some surcharges for more inaccessible area like Sentosa Island.
Cost-effective
The main reason why valet storage providers like Beam and Spaceship storage are able to beat the prices at self-storage is because a lot of cost savings is achieved through not having to build partitions for storage units. In addition, money is not spent on installing finger recognition locks, therefore the cost savings can be passed onto consumers. Lastly, as compared to self-storage units, valet storage warehousesare usually located in remote areas where the area per square feet is cheaper, therefore, for BEAM and Spaceship, you're paying convenience in terms of saving time and effort as movers pick up and store for you instead of space. Oh speaking of space, Beam and Spaceship only charges you for space that you use and not space that your items are contained in.
Concise
Do you like to know what items you have a glance? Spaceship and Beam storage does too. Therefore, they ensure that you have an online catalogue via an app or desktop of what you have kept in storage. Unlike self-storage units, where the occupant is required to self manage the unit and the items stored in it. You save time looking for things that you need and you know precisely if the item you're looking for is stored with Spaceship or Beam even without going down to the stuffy warehouse and rummaging through the items.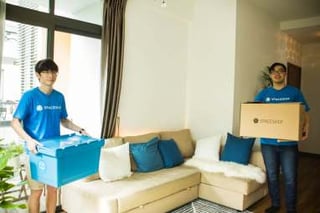 Beam Space VS Spaceship storage
What's the difference between the two valet storage and how should you choose?
Price
If you have loose items and is looking to store your items in standard boxes, both start ups offer a box plan where you can keep, store and protect your items with their durable boxes.
Beam Space plan starts from $8 per month while Spaceship's box plan starts at $6 per month, Spaceship saves you $10 per month for every 5 boxes. Spaceships's return delivery is slightly more expensive at $25 per trip while Beam Space charges $16 per trip. Through our experience for customers that store for 6 months, an average of 2 return trips are requested through their storage period. That works out to be $230* ($180 storage + $50 delivery) for Spaceship and $272* ($240 storage + $32 delivery) for Beam Space, effectively saving you 18% for a 6 month storage term.
*These numbers are correct on the date is was published.
Customer service
Customer service is crucial for valet storage as it differentiates one company from another. Both Beam and Spaceship can be contacted via online chat, phone call or contact form.
As we can't speak for Beam Space's customer service, here are what some of our customers say about Spaceship's customer service.
What Spaceship users say about our valet storage service
"Great service! Spaceship delivered boxes at short notice, changed their timing for me, showed up on time, worked steadily throughout the whole day, but mostly were very kind, helpful and answered all queries almost immediately." - Kate, Mum
"I am currently sitting comfortably on new couch in my new apartment all thanks to Spaceship! My new home is completely clutter free and I am loving it!! Highly recommend Spaceship for your storage and moving needs! No fuss no worry! :))) thanks guys!"
- Wei Yee, New Home Owner
"The team at spaceship did a really good job in helping me solve my pain point of receiving inventory and fulfilling deliveries for my biz. I was initially apprehensive of outsourcing but Spaceship enables me to focus on my core biz needs, alleviate my logistics woes and lower my cost!" - Janus, Business owner
To learn more, click
here
.
Conclusion
Bonus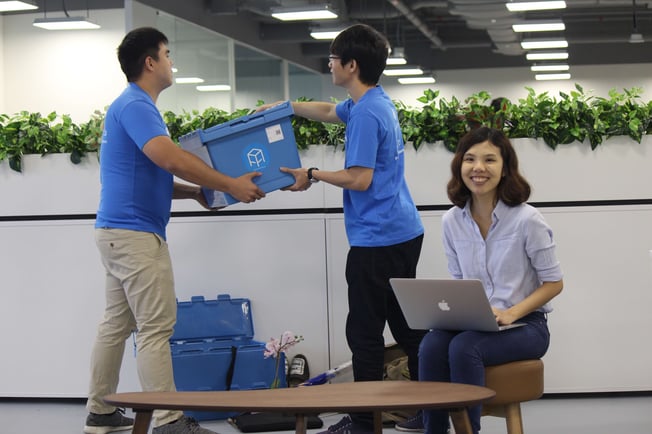 If you're a entrepreneur who requires more space at home for your
business
, Spaceship has tailored a e-retailer package just for you.