Earlier this year, I was given a chance to create my own startup.
Having won a case competition, I got a grant to execute my idea with my team. Being 24, I was excited at the thought of starting a company I could call my own.
But I didn't know where to start.
Affordability Issues
Where do I find a workspace that can accommodate my team, all of whom had their own jobs?
A traditional office space wasn't going to work - we didn't have enough money & paying for a workspace that we weren't going to use most of the time simply wasn't very cost-effective.
Hot desks at coworking spaces were what we needed.
We wanted to go for wework - the quintessential coworking space. But the hotdesk fees were a whooping $710/mth/pax (their Battery road branch).
Unable to find one within our budget, we scraped the whole business idea.
Finding The Perfect Coworking Space For Startups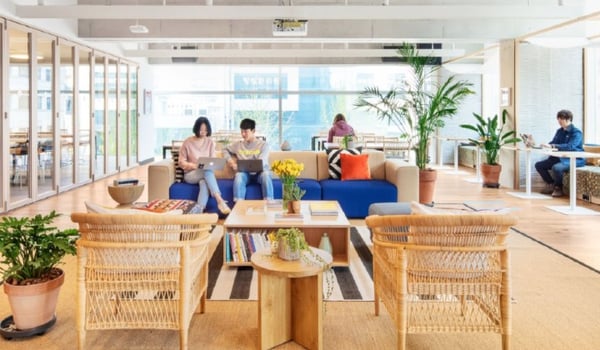 Clearly, affordability was a very big consideration on my part and for other aspiring startup entrepreneurs when finding a workspace. I must point out however, that cost is not the only thing that needs to be considered.
As a startup, you'll usually lack expertise and manpower. Often times, you'll need to outsource to someone who has the capability, or when possible, do things in-house to cut costs.
That's why support & facilities present in a coworking space should also be key factors in deciding where to eventually work in.
4 Affordable Coworking Spaces For SMEs, New Businesses or Startups
I compiled a list of 4 cheap workspaces suitable for startups in different industries so you won't have to sell your car or children just to rent the space.
Bonus: These spaces even have support to help your business grow.
Read on for my review of these spaces!
Retailers or E-Commerce Startups - Spacelabs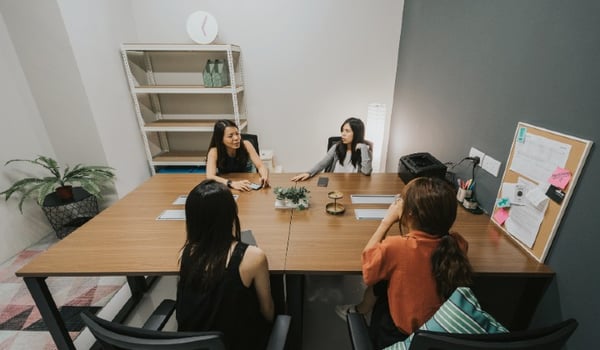 If you're running a dropshipping business or deal with physical inventory, you'll definitely need a storage unit near your workspace.
Spacelabs by Spaceship is perfect for such startups as their one stop space for work, storage & operations!
Apart from multiple sized storage units that you can add on or scale depending on your business demand, you can also get additional space in packing stations for order fulfilment and dispatch zones where you can send out your parcels etc.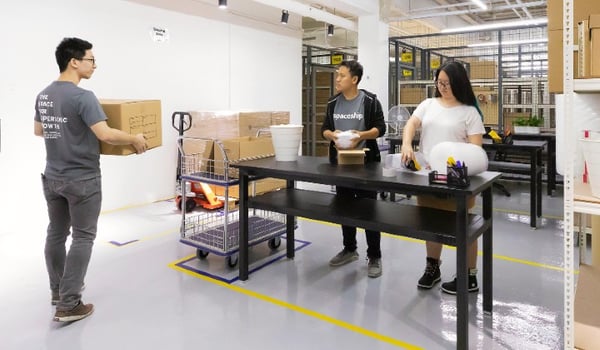 There are even packing supplies within the premise & on-demand warehouse assistants that can help you with your fulfilment logistics or inventory management.
Members get bulk rate discounts for last mile deliveries & access to fully set-up photography studios for their product photoshoots.
It's where you can get your productivity going and learn from other successful e-commerce businesses in the same space!
Fun fact: Mediacorp even used their space for filming before because of its aesthetics and their sprawling 20,000 sqft of space!

Fintech Startups - 80RR Fintech Hub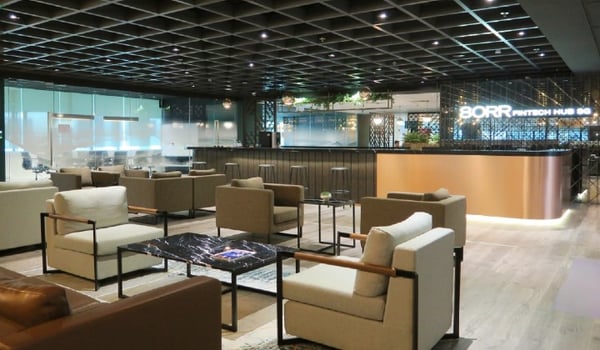 80RR was jointly set-up by Hong Leong Holdings Ltd, the Monetary Authority of Singapore (MAS) & Singapore Fintech Association (SFA) to back the growing Singapore fintech industry. It is conveniently situated in CBD, the financial district of Singapore.
The prime location makes it easy for networking & strategic collaboration between these companies & other big Fintech players, as well as elevate prospective clients' perception of your business.
There is an in-house advisory committee made up of industry experts that members can also tap on for professional advice from banking to legal matters. These experts include
Mr Chia Hock Lai: President of the SFA

Mr Chua Chek Ping: Executive director of UOB

Mr David Fowler: Director with PWC Singapore's Venture Hub
They also hold regular networking sessions for members to get the opportunity to connect with other players within the Fintech community.
Contact them at +65 6228 6313 to view their spaces.
Foreign Startups - Crosscoop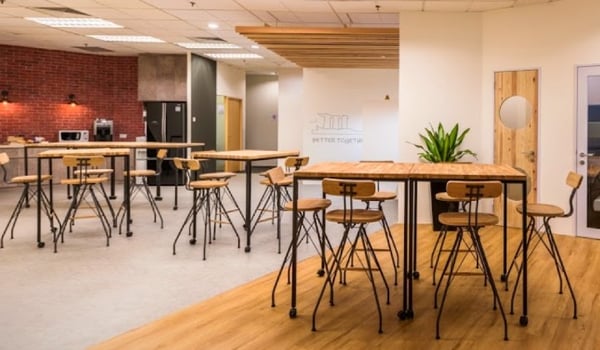 If your company is new to the local scene, Crosscoop can help you integrate here sooner. Not many people know that this coworking space has bilingual staff and resources to help foreign firms thrive in Singapore. The staff are fluent in English, Japanese & Chinese, and can help translate and communicate with the multinational teams that rent their spaces.
Members can consult them about anything from business incorporation, education, medical, insurance and even dining recommendations. Their support system is based off even extends to assistance in recruitment, PR acquisition, investment and strategies for expansion and boosting business networks in Asia Pacific.
With their wam Japanese-style hospitality and service, members will always feel at home here.
Young Startups - Smartspace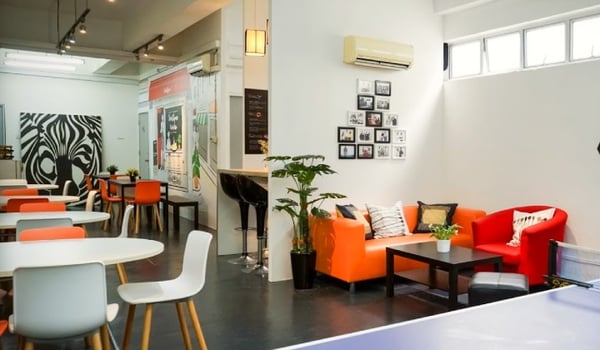 Smartspace is targeted towards fresh startups who have just started out. Founders of such young startups usually have the pressure to grind harder as they need to prove themselves to investors in order to get more funding. Smartspace allows these entrepreneurs to slog their guts out overnight in their facility (if they are that studious).
Their members come from industries that offer corporate services to companies trying to find their feet in areas like company registrations, work pass applications, tax accounting, branding, and business management consulting.
Bonus - Silo Serviced Offices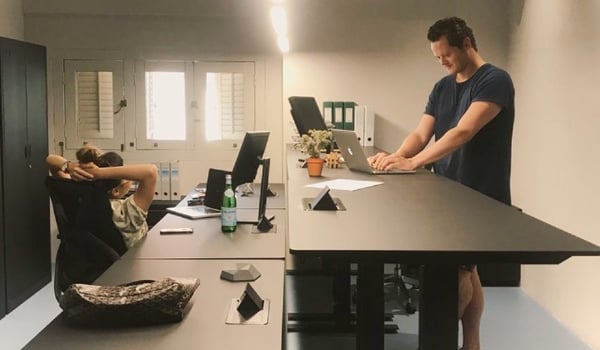 If you're from a work-driven startup where output is everything, you might want to consider renting Silo's serviced offices. Their small private offices are spread across shophouses and can accommodate up to 8 employees.
According to Silo's founder who is an introvert himself, this office is designed for other introverts like him who do not like the social interaction and noise prevalent in most coworking spaces. He wants to create a calm and peaceful atmosphere where employees can focus on getting work done and where privacy is #1.
Which Coworking Space Is Suitable For My Startup?
Its not easy to just change your workspace once you start your lease, either due to contractual terms or moving all your furniture over to the new office (if you're choosing to rent a private space in the coworking space). My advice is to book some tours to see how different spaces look like first, and see if they're conducive or has the facilities needed for your operations.
Alternatively, if you need more information first before committing a day to go down to visit the spaces, feel free to check out this article which compares coworking prices in Singapore.
You can also read this article to,find out more about the coworking options in Singapore for creatives, influencers or content creators.
If you're looking to book a tour to visit Spaceship's coworking cum co-warehousing space, click the button below :)
Here's an in-depth article on Spaceship's coworking cum co-warehousing concept with more details on what it has.
Hope you find the right coworking space for your business!