[Updated prices as of 29 September 2020]
With over 60 storage facilities in Singapore, comparing prices of storage space of the different storage companies will require a lot of time and effort. In this post, we reached out to 4 of the largest storage companies in Singapore and compiled a list of the prices to rent a storage space.
Now it is important to note that this post is focused on general storage provided by storage companies, and does not include storage prices of specialised storage services (e.g. storing wine, warehousing & fulfilment of inventory, bonded warehouse storage, etc.)
If you are looking for more than just a general storage space to rent, here are some other useful articles that I've written previously:
Read this article in Mandarin: 新加坡仓库储存价格终极比较
Are you an e-commerce business, Lazada seller / Shopee seller looking for warehouse storage and a place to work, pack and ship orders? You can skip this article and check this link out:
The warehouse storage space that is designed to make e-commerce order fulfilment easy.
Not All Storage Space Is The Same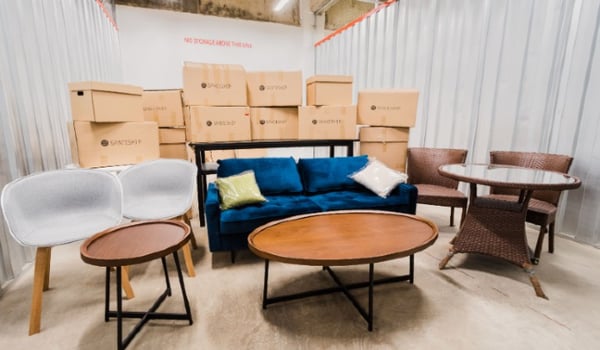 Now it is impossible to do a like-for-like comparison based on a unit of measure (e.g. price per sqft), because not all storage spaces are the same. Storage companies price their storage units differently based on:
Location (centralised locations are more expensive)

Storage unit size (typically a larger size space will have lower unit costs)

Duration of the storage contract (shorter durations are more expensive)

Type of storage unit (e.g. aircon vs non aircon, ground floor direct access)

Storage unit condition (etc. pillar within storage unit, distance to lift)
Variables We Used To Compare Singapore Storage Space Prices
To simplify the research and keep things as standardised as possible, we compared storage space prices based on the variables below:
non air-conditioned storage units

storage units of sizes that range between 60 to 70 sqft

locations that are within 8km from the city centre

storage contract duration of 6 months.
Comparing Prices Of Most Popular Storage Companies in Singapore
We contacted the most popular storage companies in Singapore:
The quotation provided by ExtraSpace was immediate (ie. automated email reply), making price comparison between storage companies convenient.
Spaceship, a storage company that provides both full service storage (storage, pickups and deliveries) and self storage replied within an hour with a tailored quotation by recommending the right storage size based on the items to be stored.
Unlike ExtraSpace and Lock+Store, Spaceship took the extra step to estimate and recommend the size of the storage space based on the items you need stored. This is useful to reduce the risk of paying for excess space you don't need or under-budgeting with a space that is too small for your items.
How Much Does It Cost To Rent A Storage Space In Singapore?
In general, the cost of renting a storage space in Singapore ranges from $3.50 psf to $5.00 psf per month for storage units below 200 sqft, and $2.80 psf to $4.00 psf per month for storage units between 200 to 400 sqft.
Ranking from cheapest to most expensive, here are the prices of the storage companies we enquired with, inclusive of the current promotions running:
Spaceship Storage (Cheapest Price): $1,355.60 for 6 months - Rank #1
Effective Monthly PSF: $3.21 per sqft

Location: -

Storage Space: 60 sqft

Breakdown of pricing:
Promotion included: 10% off monthly fee, min 6 months storage

Spaceship Price Breakdown

Price

Storage Space For 6 Months

Storage Insurance For 6 Months

Security Deposit (Refundable)

Admin Fee (One Time)

$1,155.60

$0.00

$200.00

$0.00

Total Amount Payable

Effective Monthly PSF

$1,280.00

$3.21
---
Extraspace Self Storage:

$2,079.32

for 6 months - Rank #2
Effective Monthly PSF: $3.97

Location: Boon Keng

Storage Space: 66 sqft

Breakdown of pricing:
Promo Included: 2 months free with 6 months storage

Extraspace Price Breakdown

Storage Space For 6 Months

Storage Insurance For 6 Months

Security Deposit (Refundable)

Admin Fee (One Time)

$1,520.96

$19.26

$507.00

$32.10

Total Amount Payable

Effective Monthly PSF

$2,079.32

$3.97
---
---
Effective Monthly PSF: $4.70

Location: Tanjong Pagar

Storage Space: 65 sqft

Breakdown of pricing:
Promotion included: 50% Monthly Discount (min 3 months)

Lock+Store Price Breakdown

Storage Space For 6 Months

Storage Insurance For 6 Months

Security Deposit (Refundable)

Admin Fee

$1,766.50

$19.26

$560.00

$50.00

Total Amount Payable

Effective PSF

$2,394.76

$4.70
---
A Quick Look At The Cheapest Storage Space, Spaceship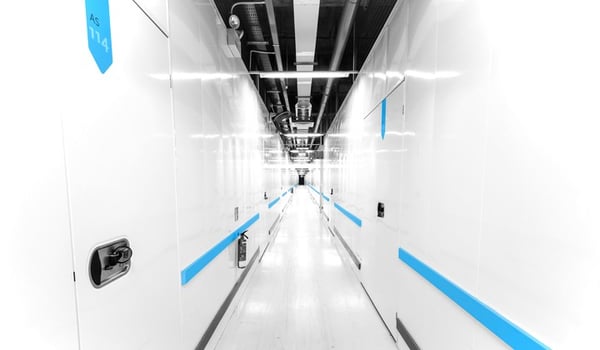 Spaceship is a 6 year old storage company that has over 5 storage locations in Singapore. Over 10,000 individuals and companies use Spaceship's services.
Spaceship is also the most rated storage company in Singapore based on google reviews. You can read more about the reviews here.
Spaceship has two types of storage service: (1) Door to Door Storage, (2)Self Storage Units.
Spaceship's Door to Door Storage Service
Spaceship will pick up and bring your items to storage with their in-house professional moving team.
A digital inventory of your stored items is created so that through their app, you'll know what you have in storage.
When you want something or all of your items back, just select the items you want back online, and Spaceship will deliver it.
Learn more here: www.spaceship.com.sg/storage
Spaceship's Self Storage Service
Spaceship's self storage units are located in Eunos and Ang Mo Kio. The storage units are clean, brightly lit and well maintained. There are numerous CCTV surveillance cameras at the facility.
Apart from storage units, they also have office with storage space that comes fitted with lights, power and in-unit air-conditioning. Users of their service can also have access to the well designed facilities including meeting rooms and co-working spaces.
Learn more here: www.spaceship.com.sg/self-storage
Promotions That Storage Companies Offer - Trap Or Great Deal?
You'll often see storage companies running $1 Move In, Free 1st Month Storage. This industry is getting competitive and storage companies are vying for market share.
Do not be fooled by the promotions.
Before you get tempted to sign up thinking that you're getting the storage space at a great deal, here are some insider tips to avoid these promo traps:
First, these promotions have been running for a very long time. Self Storage Companies deliberately increase their non-discounted monthly fee so that they can run aggressive 30-50% discounts off the monthly fees.

Second, and more importantly, when comparing prices, it is important to compare based on a common unit price. In this case, the effective monthly price per sqft of storage space across the entire estimated storage duration

Third, the Free Move In, $1 Move In type of marketing traps usually comes with a min. storage duration commitment. Be sure to check on what the min. commitment period is. Theres no point committing to a longer duration than you actually need in order to lock in the $1 first month price.
Summary Of Storage Space Prices On A Monthly Basis
The total price for 6 months of storage with Spaceship was 35% cheaper than the 2nd cheapest storage provider, Extraspace. And a whopping 57% cheaper than 4th placed Lock+Store!
Here's a summary table of how much it will cost to rent storage space in Singapore from the 4 most popular storage companies we enquired with:
Note: prices are inclusive of promotion running as of date of quotations received from the various storage companies

Storage Companies in Singapore

Spaceship Storage

Extraspace (Boon Keng)

Lock+Store (Tanjong Pagar)

$1,356

$2,079

$2,398

$3.21

$3.97

$4.70
Ready To Learn More?
Get A Quick Storage Quote By Clicking Here
Lastly, Price Is Not The Only Factor To Consider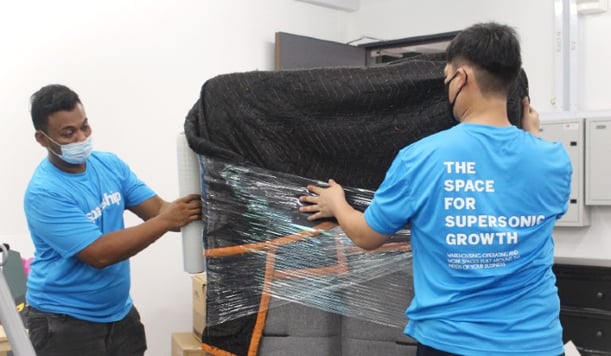 Needless to say, there's more than just price to consider when choosing a storage provider. Here are some other factors that you might want to consider:
the cost of moving your items to storage,

the ease of accessing your items,

level of customer service

the convenience of having retrieving your items

the type of items you store and whether you need deliveries
These factors weigh differently in value based on your storage usage. For example, if you value the convenience of full service / door to door storage where you don't have to source for movers and storage providers separately, you might be more inclined to pay more for such a convenience and choose a storage company that provides pickups and deliveries.
If you are business and need to manage inventory, having a storage provider that can provide a digital inventory and manage last mile deliveries for you may be the deciding factor for you.
In such cases, we would recommend a full service storage company like Spaceship that enables users to view a digital list of their items in storage and with the benefit of scheduling multiple types of deliveries.
Spaceship also launched Singapore's 1st Co-warehouse for start up businesses to work, store and ship all in the same space. Now this might be another option to explore.

Learn More About Spaceship's Storage Space Today
or, visit us here: